Rate Now
Share Your Experience
Have you seen Dr. Debra Bement?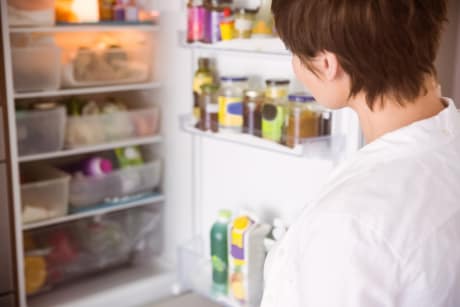 Binge Eating Disorder
Get the facts about binge eating disorder, including symptoms, causes and related conditions.
Quality Rating
Highly Satisfied
45 Ratings with 18 Comments
5.0 Rating
January 30th, 2017
Couldn't have a better doctor
Every visit is worth it! DR. Bement takes her time and really listens in what your saying. She answers so that you could understand and open if you have any questions that need to answered. I'm always afraid when going to the doctor just because of the what if's and not always thinking smart. But with Dr. Bement she gives you that feeling that everything is going to be okay. Thank you for being you and always being there as a doctor.
1.0 Rating
July 2nd, 2016
Bad experience! Stay away! Lacks competency and compassion.
Bad experience with every visit! Don't chose her as your doc. Dr. Debra Bement is very cold, un-attentive, does not care about you as a patient, takes every question with an attitude like it is annoying her, lacks empathy and compassion. She is the most uncaring physician I've met. Also, I was very disappointed with her low level of competency and professional qualification. She was not able to provide any meaningful medical advice or recommendation. Total waste of time! Her staff is un-attentive and lacking bedside manners, too. Plus the wait time is at least 30-40 minutes.
3.0 Rating
November 3rd, 2015
5.0 Rating
October 5th, 2015
5.0 Rating
January 5th, 2015
5.0 Rating
January 22nd, 2014
Very professional and thorough
1.0 Rating
November 23rd, 2013
Horrible doctor
During my first appointment with Dr. Bement, I shard with her some symptoms I was having that led me to believe that my hormones were off (hot flashes, etc) and asked if there was any testing that could be done to verify (or deny) this. I kid you not, this WOMAN said to me, "We don't really test for hormones." And used air quotes when she said the word HORMONES. I was astounded that a woman...would refer to hormones as something that wasn't real. Pretty sure she has a uterus herself so what was that about?!? Her nurse was cold and inattentive as well. The entire visit was terrible which is why my first visit was also my last. What kind of a doctor...especially a woman....would act like hormones don't exist?!?
1.0 Rating
October 29th, 2013
If I could give zero stars I would
1.0 Rating
September 9th, 2013
Don't Bother
Don't go to this doctor. She is unprofessional and completely lacks in medical common sense or proficiency.
1.0 Rating
August 27th, 2013
WORST DOCTOR
1.0 Rating
July 31st, 2013
STAY AWAY
The staff is amazing at this hospital, but Debra not so much. Because of her, this was the worst medical experience of my life. She incorrectly diagnosed me with some chronic illness that she couldn't even specify within 10 minutes of meeting me for the first time, and threatened multiple times to call the DMV and have my license revoked because of said "condition" without any testing whatsoever. She is a fear-mongering doctor who is antsy to prescribe anything. Stay away!
1.0 Rating
July 25th, 2013
TERRIBLE...
The good: the staff are great. They set up the appt and got me the paperwork ahead of time so I didn't have to spend 30 min filling out paperwork in the doctors office. The bad: the nurse who checked my vitals was rude, distant, and uncomfortable. She has no bedside manor and it was uncomfortable just to be in the room with her. Dr Bement was late for our appointment and refused to see my husband and myself together. I told her that i was uncomfortable giving blood because of a phobia and she told me that i had to do a blood test because "I was extremely obese." i am overweight and i am working on it, but, she had no tact in talking to me about my health issues. I told her that I was in pain and I thought I had a UTI. She ran a urine test and said it wasn't a UTI and sent me on my way. The next day I was in so much pain I called Bements office and told them, they said thy would have the Dr or a nurse call me. NO ONE EVER CALLED... I went to an urgent care and they ran a urine test and it WAS a UTI. They gave me meds and 2 days later I was better.