Rate Now
Share Your Experience
Have you seen Dr. Debra Higginbotham?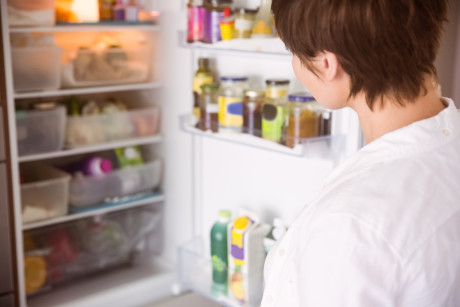 Binge Eating Disorder
Get the facts about binge eating disorder, including symptoms, causes and related conditions.
44 Ratings with 17 Comments
2.0 Rating
June 3rd, 2016
Too Weird!
1.0 Rating
December 10th, 2015
Unprofessional
A family member and myself both use Dr. Higginbotham. She apparently had a disagreement with this family member of which I was unaware. A few weeks later I saw the Dr. and her comment to me was "you are just like your ----- so you won't do as I say". She was disrespectful and unprofessional by assuming that I would react the same way as my relative. I won't go back.
1.0 Rating
November 10th, 2015
Racist Dr
Saw her after surgery to get my wounds checked and a refill on my pain killers as I had run out. Was kept waiting for over 90 minuets to see her. To be yelled at the whole time. I was called a drug addic. Which I am not. I was told I'm faking all my problems. Also Im able to fake my blood test results now that is impossible. She told me she didn't care about me . Treated me like I was dirt on her shoe. I'm reporting to the SM board of doctors.
5.0 Rating
September 15th, 2015
1.0 Rating
March 26th, 2015
Please be aware! When I first started seeing Debora she was professional, respectful, and competent. I have noticed extreme behavioral changes and mood alterations over the past year. She needs serious psychiatric care asap. I will be reporting her to the NM board of medicine. She is easily frustrated, ittitable, inappropriate, and verbally abusive to patients and her staff.
1.0 Rating
September 22nd, 2014
Impatient, Unprofessional, Yells at You!
Saw her about 5 times. Yelled at me because I didn't like the drug she recommended. Gave me a ton of samples for a condition I don't even have. Interrupts you when you speak and seems like she's listening sometimes, but come to find out she was staring at you blank in the face. Smiles a lot but insane on the inside. I left in tears and will never go back.
5.0 Rating
August 8th, 2014
Great Doctor and Nurse
5.0 Rating
March 29th, 2014
Pleasant Family Doctor
I had my first visit with this doctor last week and my wife will be seeing her next week I am very pleased with the care and attention I received.
5.0 Rating
February 11th, 2014
Nice Office and Doctor
5.0 Rating
December 10th, 2013
I'm very lucky to have her for my doctor
Her office hours may be a bit chaotic, but it's because she spends time with her patients listening to them, like docs used to do, but don't any more. And she catches problems and issues before they become problems and issues. No one had told me about blood sugar problems, or about mixing various prescriptions, but she did. I'm lucky to have her caring for me!
5.0 Rating
April 19th, 2012
The best family doctor ever
5.0 Rating
February 20th, 2012
Wonderful Doctor
I have been seeing Dr. Higginbotham for years and I love her. She takes time to listen to me and yes she does order tests but I do not feel they are unnecessary.While I have had to wait to see her I have always understood she was taking the time to help others as she has helped me. Five Star EXCELLENT!!!