Rate Now
Share Your Experience
Have you seen Dr. Debra Kraft?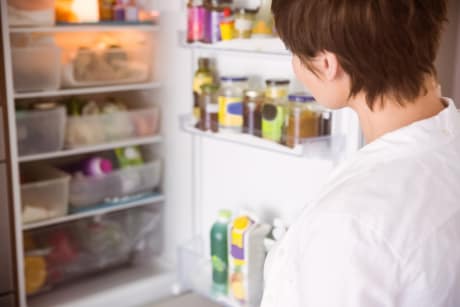 Binge Eating Disorder
Get the facts about binge eating disorder, including symptoms, causes and related conditions.
31 Ratings with 8 Comments
5.0 Rating
August 22nd, 2016
Love her!!
I absolutely love Dr Kraft. She made both me and my toddler feel very comfortable. My daughter had to get her shots before entering her new daycare and the staff kept an eye on her while I had my appt. My daughter is very shy and she loved hanging out with the staff and to me that says a lot about them as people.
5.0 Rating
April 24th, 2015
5.0 Rating
January 31st, 2015
5.0 Rating
October 1st, 2013
Patient
I'm an ex Paramedic and very particular about the physician that I see. Dr. Kraft is very good at taking a history, she is listening the whole time she is with you and is very good at figuring out unusual symptoms. Dr. Kraft has a great bedside manner and her calm mannerisms help alleviate any fears you may be experiencing. Don't let her down to earth easy going way fool you, she is always thinking two steps ahead of you and is a top notch diagnostician in my opinion. Bottom line you want to know if I recommend her and the answer is a resounding yes, I trust her with my life.
5.0 Rating
May 23rd, 2012
Fantastic Doctor
5.0 Rating
July 1st, 2011
Amazing, AMAZING.
I'll start by saying I have a professional medical background - My family and I have been seeing Dr. Kraft for four years now - and she is the best doctor I have ever known. My 17 month old daughter had her first asthma attack yesterday - she has eczema and that is very common in bringing out asthma in patients. I took my daughter to Dr. Kraft's office and within 2 minutes of my arrival her condition deteriorated rapidly and Dr. Kraft sent us to the ER. The emergency room fixed her up as best as they could and sent us on our way with no more than albuterol syrup and a steroid which is weird to me because they normally write a prescription for a home nebulizer system (breathing machine). At 9pm that night, my daughter had another asthma attack, almost worst than the first one. I called Dr. Kraft's after hours line and she returned my call within 2 minutes. Dr. Kraft met me at her office and did a breathing treatment for my daughter on the spot and sent me home with a nebulizer plus a short term supply of medication, and an rx for more. I don't know any other doctor who would have interrupted family time to see a patient on an emergency basis at 9pm at night. This shocked and surprised me - and believe me, I've worked with 6 different doctors at a clinic at one time and not one of them would have done this for a patient. This is definitely a doctor you want on your side - she is amazing and I've NEVER left her office feeling let down. This completely topped it for me, she is one of the best doctors I've ever known and would highly recommend her to ANYONE.
1.0 Rating
March 8th, 2011
Horrible!
The staff was the rudest I've ever expierenced. They were too busy chatting to call in a perscriotion that I needed filled. The office was old, uncomfortable and out of date. Worst of all the Dr. was unfriendly, & misdiagnosed me which cause me to have to see another Dr. & cost me a lot of money. I will NEVER go there again.
5.0 Rating
February 28th, 2011
4.0 Rating
August 25th, 2017
1.0 Rating
March 10th, 2017
1.0 Rating
March 10th, 2017
5.0 Rating
November 4th, 2016