Rate Now
Share Your Experience
Have you seen Dr. Debra Michel?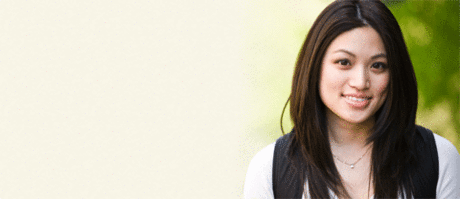 Birth Control
Get the facts about birth control so you can decide which type is right for you.
25 Ratings with 12 Comments
1.0 Rating
March 8th, 2016
don't waste your time or money.
1.0 Rating
January 29th, 2016
Dr. Offered No Help
I did not feel that Dr Michel placed sufficient value on what I said, regarding my symptoms. I've suffered from an apparent auto-immune disorder, with frequent attacks, for the last two years, each lasting months. She was amiable, but dismissed my condition, offering no meds or treatment. I'd waited for about six weeks to see her, looking forward to getting some help. In minutes, she dismissed what I reported. I felt left out in the cold.
1.0 Rating
January 24th, 2016
Wouldn't waste my time or money.
Rude and disappears with no explanation. Book smart obviously but practical knowledge not impressive. Sjogrens, RA, hashimotos thyroiditis and fibromyalgia. Tried 1 medication with severe reactions. Was told if I can't take that medicine there's nothing she can do. Not good with autoimmune issues and comes across as arrogant.
1.0 Rating
December 8th, 2015
DIABOLICAL DR!
until I had the second worst experience with dr. Michel I reviewed her reviews by patients. I find that I am NOT the only one that finds her insensitive uncompassionate unprofessional downright rude and unprepared even on a follow up visit. she had the nerve after making me wait nearly an hour and a half after her interrogation of me she left the room without summation nor prognosis to find out she was in with another patient! Even her assistant didn't even know why or where she had gone. last time I will ever tolerate such nonsense. She needs to see someone professional about her mental state and attitude towards patients. This woman is dangerous!
5.0 Rating
April 16th, 2015
1.0 Rating
February 26th, 2015
don't do it
1.0 Rating
October 1st, 2013
Abrupt, slow response, unhelpful
Filled out 5 pages of history that she never looked at. Felt "man handled". Says it could be anything....yeah. If she is knowledgable she doesn't share. Promises tests then forgets she did. Doesn't look at history at beginning or at follow ups. One time she says that there are other tests that might be helpful, but she doesn't order them. ?? In the meantime...I'm in pain daily with absolutly no prescription for anything and i feel like asking would make me look like a drug seeker even tho I've never asked for pain medication in my life. Its just the feeling you get from her. Waiting for an appointment with someone else where I will have to start at the beginning with and how do I explain that she never ordered anything for me. I felt like a whiner before I saw her now I feel like perhaps noone will take me seriously. The amount of money I've spent..to hear what I already know.."it could be anything" but noone cares enough to try to find out what it is or what I can do so things will at least not get worse.
1.0 Rating
March 5th, 2013
Look elsewhere for care
Dr. Michel was my rheumatologist for two years, and why I suffered with her so long is beyond me. She lacks compassion and is far from aggressive or effective in her choice of treatments (at least in my case). On my first visit to her, she diagnosed me with rheumatoid arthritis by walking into the room and, before saying "good morning," or "hi, I'm Dr. Michel," holding up my chart/lab results (forwarded by my primary) and blurting out, "Yep, you have it!" That was hardly sensitive or professional, and when you consider that I have an older sister who is deformed and in constant pain with RA, that was not news I took lightly. In any event, Dr. Michel never did much to help me and I believe, in hindsight, actually hurt me by allowing me to go for years with pain and without getting control of my disease. Thank God I found a fantastic rheumatologist who listens to me and who worked diligently to get my pain under control, and quickly. I only wish I hadn't waited so long to ditch Dr. Michel.
1.0 Rating
August 30th, 2012
I was Dr. Michel's patient for about 2 years and found her indifferent at best. The first time I met her, she told me I had rheumatoid arthritis in a very insensitive manner - by barging through the door and saying, "Yep, I'd say you've got it," before introducing herself or even saying "hello." Her treatment was very ineffective. Thankfully, I have moved on to a rheumatologist who is both caring and effective.
2.3 Rating
June 4th, 2012
Not a fan
I've been to many doctors due to moving state to state a few times and she is the least understanding doctor I've ever met. She fully knew the details of my condition and flat out refused to give me medication to do anything about the pain. I was in more pain under her care than any other time in my life. She also prescribed me a new medication each and every time I was in there whether I asked for anything or not. I don't mean medication to do anything about my pain, but just random crap that did nothing for me at all. I'd never go back to her for anything. Very, Very nice person, but couldn't care less about my pain. The staff there however is absolutely top notch. Other than her attitude a great place.
5.0 Rating
June 9th, 2011
FANTASTIC
5.0 Rating
December 6th, 2010
visit
Nearby Doctors

Dr. Debra Michel is similar to the following 3 Doctors near Ashland, KY.