Rate Now
Share Your Experience
Have you seen Dr Demetrios Markouizos?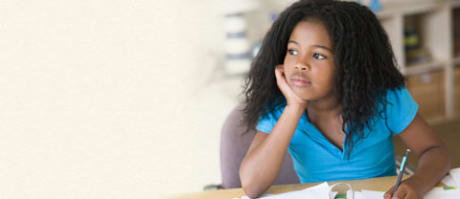 ADHD
Attention Deficit Hyperactivity Disorder (ADHD), including the different types and who gets them.
Quality Rating
Highly Satisfied
84 Ratings with 69 Comments
5.0 Rating
September 12th, 2017
Dr. Markouizos Office is a Hidden Gem of Astoria
Dr. Markouizos and his team are smart, kind, and honest. The staff listen to you to make sure you are heard. I had breastfeeding concerns in the beginning and he knew it was very important to me. They built a team around me with a lactation consultant, ENT and Dr. Markouizos and made the best options for me and my daughter. We have been going strong for a year now. The staff is friendly, will get you in at the drop of a hat. They are detailed and educate you to be an empowered parent.
5.0 Rating
September 1st, 2017
Dr. Markouizos is one of a kind
I have been bringing my kids to with Markouizos for 16 years and I would not change him ever. He is very patient and knowledgeable. He is able to accurately say what the kids have and treat them immediately. I have never had any problems making appointments or just walking into the clinic. He and his staff are very helpful and work with me an my kids to treat them rapidly. I will always bring my kids to him. I love Dr. Markouizos and so do my kids :)
5.0 Rating
July 11th, 2017
Greatest Pediatrician Ever!
We have been patients of Dr. Markouizos for over 10 years and he never fails to make us feel very welcomed. If one of my children is sick he makes sure he explains to them what it is they have and what they have to do in order to get better. He treats you like family, its very obvious that he loves his job!
5.0 Rating
July 10th, 2017
Dr. Markouizos is Amazing!
I have been coming to Dr. Markouizos since i was a baby. His passion and care for his patient is elite, and I couldn't be happier. He is elaborate and goes above and beyond to give his patients as well as their families the best care they deserve. Everyone at the office is efficient, friendly, and I recommend him to everyone. You are the best!!
5.0 Rating
June 30th, 2017
My one and only pediatrician
Ever since I was born, I came to Dr. Markouizos. I would come to him for anything serious or just a normal check-up. No matter the circumstance, I enjoyed going to him because he made me feel comfortable. He holds my hand when I receive shots, makes me laugh when things get serious, and kisses me on the cheek when I leave. Not only is he my pediatrician, but he is family. I am so glad my parents chose him to be my doctor.
5.0 Rating
June 13th, 2017
Best pediatrician in New York
I am 19 years old and Dr. Markouizos has been my pediatrician since I was born. He is truly a dedicated doctor who cares for his patients and their families. Dr. Markouizos takes his time with all patients, is very thorough and tedious, resulting in quality recuperation. He and his staff are friendly, kind, patient and make the office a very comfortable environment. Dr. Markouizos will listen to all of your concerns and will always make sure that you are well.
5.0 Rating
June 11th, 2017
He is Gold !
Right From me giving birth to my Daughter He took over as her Doctor ,she is 14 now and its been wonderful seeing my Daughter grow knowing shes in the best hands . I would never let any one else Treat her . Since we started with him we have moved from Astoria to Whitestone and we will follow him anywhere ! I highly recommend him to All! This world would be a better place if we had old school Doctors that care like he does ! He is Gold and will always be our Daughters Doctor. We Love Him !
5.0 Rating
June 6th, 2017
A wonderful doctor and staff
Dr. Markouizos has been my son's doctor since he was born. I trust him and his staff completely. Everyone is helpful, competent and wonderful
5.0 Rating
May 9th, 2017
Amazing pediatrician
I can't say enough about the amazing experience i had with my little girl with this amazing doctor. My baby had RSV at 2 months old and Dr. Markouizos took initiative and took all the right steps possible to make sure her condition wasn't worsening. He would call me every night to make sure she was doing ok which shows to me the kind heart and affection he has. Any questions or concerns I ever have, he addresses them in a way that makes me feel confident and safe knowing I am in amazing hands.
5.0 Rating
May 9th, 2017
Exceptional Pediatrician
5.0 Rating
May 4th, 2017
Caring and Loving Doctor and office
My experience at Doctor Demetrios Markouizos office has been an experience of Love care as well as welcoming for 20 years.The staff and front desk are always helpful and kind to all.Bedside manners are top priority and expected of all at office.I am very happy here and recommend all to become a part of his care and team.
5.0 Rating
May 1st, 2017
Dr. Markouizos is the greatest, I wouldn't trust any pediatrician besides him!
When I was around 10 years old, I was experiencing severe knee pain and my parents took me to my local pediatrician. That doctor had told my parent's that I was just experiencing growing pains and that it would go away shortly. A few days later, I woke up in the morning with a high fever and my knee swollen to double its normal size. My parents immediately took me to Dr. Markouizos who quickly and accurately diagnosed me with Lyme disease which was verified at the hospital later that day. If it wasn't for Dr. Markouizos, I could have ended up with serious side effects later on. Later on in life when I eventually have children of my own, I hope Dr. Markouizos is around so he can look after them!