Rate Now
Share Your Experience
Have you seen Dr. Denis Becker?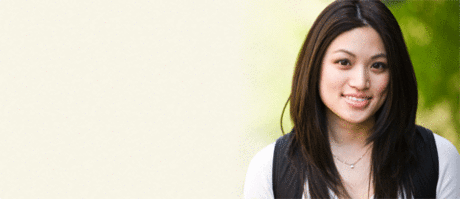 Birth Control
Get the facts about birth control so you can decide which type is right for you.
27 Ratings with 13 Comments
5.0 Rating
June 6th, 2017
My most trusted physician
I have been going to Dr. Becker for 9 years now. I am 64 years old and have the most confidence in him than any other medical professional I have gone to. I like that he starts each appointment with asking me about any updates, how I am feeling and if anything has changed before he looks at my lab results. He does not let the data drive the conclusion. Rather, he reviews how I feel first and then interprets the data. He is thorough, knowledgeable and clearly enjoys his work. His walls are covered with year after year of Best Endocrinologist recognition and I completely agree with his recognition. The people who do lab work are efficient and painless in drawing blood for labs. He and hs primary nurse have a strong synergy and she is caring, knowledgeable and very responsive to questions and follow ups.
5.0 Rating
September 20th, 2016
He is a Good Doctor
4.0 Rating
August 31st, 2016
Been going to Dr Becker for 11 years
I guess I am not the norm I have been seeing Dr Becker for 11 years had my thyroid removed and he is always very courteous with me I guess since he i so familiar with me. I have tons of symptoms, but my thyroid levels are perfect on synthroid. He is has vast experience in metabolic syndrome since he deals with diabetes and as l exercise and clean up my diet and the symptoms were better.
5.0 Rating
December 21st, 2015
1.0 Rating
June 25th, 2015
The worst Dr. I have ever seen!
The first time I saw Dr. Becker I finally felt understood and cared for. This was after receiving alarming test results from another physician. He took time with me. My second appointment was the worst medical appointment I have ever had. He didn't know what was wrong with me, talked over me, and insulted me. I thought I was crazy. I felt so awful I burst into tears after my appointment. Then I looked up his reviews and seems I am not the only one who has had this experience. He made me feel terrible, I felt my trust had been betrayed. I would suggest that if you are in need of an endocrinologist do some research. He is not the guy you want to see.
5.0 Rating
December 23rd, 2014
Excelent Doctor, but there can always be issues
This was my first appointment, and something had happened that put Dr. Becker significantly behind his appointment schedule. The front desk should have explained this, as I didn't learn of the problem until we were back to see Dr. Becker. We were quite aggravated that people were walking in and getting seen ahead of us while we waited to see the doctor. Follow up has been with staff, not with the doctor.
1.0 Rating
August 21st, 2014
Ms
He is a charletan. He is falsely claiming to have a special knowledge or skill. He made me feel that there was nothing wrong with me. I asked him for his help and he dismissed every symptom I had. I asked him if he would work in collaboration with my general practitioner to find out what was wrong with me and he said there was nothing he could do to help me. I have no thyroid and severly debilitating sypmtoms of lethargy, weakness, weight gain etc. synonyms: quack, sham, fraud, fake, impostor, hoaxer, cheat,
1.0 Rating
January 15th, 2014
Waste of time and money
I was hopeful that Dr. Becker was a professional who took pride in his work. Dr. Becker is not a professional, nor is the staff and the only pride they can have is in collecting fees for performing no services. Since my initial visit, and despite numerous calls and messages left for his nurse Shannon, I have not learned my test results or heard a word from anyone at Raleigh Endocrine Associates.
1.0 Rating
July 25th, 2013
Run, Don't walk, Away
After 2 years of treatment that failed, painful neuropathy that kept me from sleeping (and which he said had nothing to do with my thyroid condition...guess what, it does), dosage of radiation that didn't work (yes, my thyroid is alive and kicking, painfully), this man informed me "I don't know what to do with you". His office is so disorganized. I've had to wait 2 hours for a scheduled appointment several times. I finally stopped going to him and called to get my records. Without informing me or sending a bill, they sent a balance that I did not know existed to a collection agency and are holding my records hostage. So much for the Hippocratic Oath.
1.0 Rating
July 12th, 2012
very bad exoerience with Dr. Becker
1.0 Rating
November 3rd, 2011
Nearby Doctors

Dr. Denis Becker is similar to the following 3 Doctors near Raleigh, NC.