Rate Now
Share Your Experience
Have you seen Dr. Denise Hom?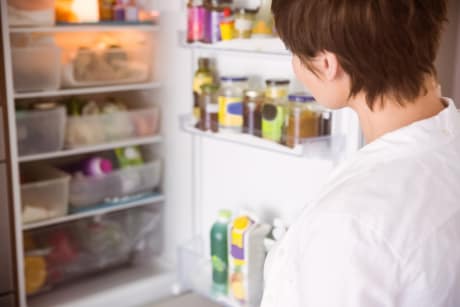 Binge Eating Disorder
Get the facts about binge eating disorder, including symptoms, causes and related conditions.
27 Ratings with 13 Comments
5.0 Rating
September 5th, 2017
I appreciate Dr. Hom
3.0 Rating
August 16th, 2017
Lakeside Medical is the worst
Dr. Hom is an OK doctor as have seen her a couple times. The issue is her support staff. I have been attempting to get a request for certain supplies submitted by her office to my insurance. The process has now been going on for 3 months. I have 4 promises from staff that Anita would call me back - nothing, 4-5 promises support staff or Doctor would call me back with status - nothing. I was also lied to saying paperwork had been submitted on one call but the next was told they were still working on it. Horrible customer service by Lakeside Medical Simi Valley.
1.0 Rating
May 17th, 2017
Dr. Hom is not a good doctor.
5.0 Rating
December 23rd, 2015
1.0 Rating
November 9th, 2012
Not very polite
5.0 Rating
October 29th, 2012
2.3 Rating
April 16th, 2012
Dr. Hom is very professional the only thing is she treats you like a number and not a person. Very in and out and like she is in a big hurry all the time. God Doctor just feel very rushed.
5.0 Rating
March 21st, 2012
My old doctor left the group, so I picked Dr. Hom as our new doctor. I met her the first time today. She listened to me as to what my concerns were, she adjusted by medications, told me to follow up with a new visit in one month and lab work done in 2 months. She was attentive, caring, explained how to do certain exams. I felt safe and comfortable. I am a male and this is my first female doctor and I am very happy with her compared to my prior doctor.
5.0 Rating
March 21st, 2012
I like her!
I like Dr. Hom. She's caring, asks me if I have any questions, is friendly, and efficient. I have not had a misdiagnosis from her in the 6 years I've been going to her. I would recommend her. Unfortunately, the office is so busy that it's hard to get an appointment right away, unless it's urgent.
1.0 Rating
February 1st, 2012
Cold
I couldn't believe how horrible my appointment went with this dr. I asked for a new birth control, and she wouldn't tell me what she was going to prescribe me. Then I continued to tell her about suffering PTSD from the suicide of my 19 year old brother and without saying another word, she asked if I need a refill on my prescription for the medicine I was on to treat it. Further more, I told her about gaining 45lbs in the year after he died despite continuous diet and exercise (I trained for an ran 3 half marathons in that year) and she told me I needed to try harder to lose weight, that's all it was. 8 minutes with her and I left feeling horrible. I'll never go back. The office was pretty gross too, and the rest of the staff wasn't very friendly either.
1.0 Rating
April 12th, 2011
No Bedside Manners
As a 44 yr old I came to her explaining that I had been having weird heart palputations and that my father died at 47yrs old of a heart attack. I asked her if there were tests to see if I may have early heart desease, she said only EKG and seemed very disinterested. In Jan 2011 I was having extreamly painful headaches with memory lapses and lack of ability to process words, she asked my why I didn't just take an asprin for my headache and when I asked to see a Nerologist she said "if that would make you feel better but in the mean time just take an asprin". This was said with MUCH sarcasm.I have since left her practice and been diagnosed proporly.
5.0 Rating
August 19th, 2010
Great Doctor
Dr.Hom is energetic and awesome. She has always asked me the questions that got to the root of my illnesses. She talks fast and asks a lot of questions, which may not be your style but it gets quick answers out of people who probably ramble on and waste the time of the people waiting in the lobby for THEIR appointment. I have received proper treatment every time she has seen me, which lately has been pretty often. I give her an excellent rating!