Rate Now
Share Your Experience
Have you seen Dr. Denise Leonard?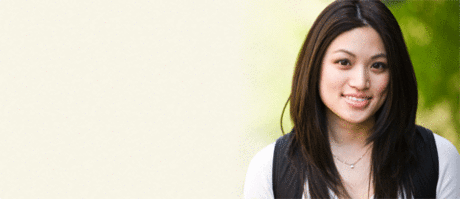 Birth Control
Get the facts about birth control so you can decide which type is right for you.
34 Ratings with 15 Comments
5.0 Rating
October 12th, 2016
Excellent Doctor!
Dr. Leonard delivered my twin daughters 25 years ago. She is an excellent Doctor. Her beside manner is excellent. Dr. Leonard took the time to listen and understand my concerns, when other doctors wouldn't. Dr. Leonard's, excellent skills as a Doctor (OB/GYN ) and her care and concern for me as her patient, calmed my fears and made my labor and delivery much easier. Thank you for your kindness Dr. Leonard!
5.0 Rating
August 17th, 2016
Best doctor
1.0 Rating
March 26th, 2015
1.0 Rating
April 7th, 2014
Dissatisfied Patient!!!
Dr. Leonard is not a good doctor at all. She stands in the room and looks at you with this unconcerned look on her face. Seems as if she doesn't take anything that's going on with you serious, I guess because it's you and not her. She doesn't take her time and check you good nor does she run the proper test. She actually getting paid to do nothing!!! It's been hard for me to find another obgyn that accepts my insurance so for now I'm still stuck with her. But for something I consider serious I'll go to the ER before I put my life in her hands again. She don't care about her patients health at all!!! My opinion she's only in it for the money she not passionate about her job. I've never written a review on anyone before but when it comes down to a persons health I think people should know. I honestly wish I would have read her reviews before choosing her as my doctor!!! STAY AWAY!!!
1.0 Rating
January 24th, 2014
AVOID
1.0 Rating
November 15th, 2013
Dr leonard is totally incompetent . My niece had many Symptoms of preclamsia and they were untreated . She Was told that her symptoms were normal for a pregnant Women . She is complacent and I believe has to many Medicade patients , to many patients in general to proper Care of and spend the time with each patient leaving it up To her staff which is also complacent and not completing Test before patient leaves , causing still birth of our little Baby and almost death of my niece . Get a DR that will listen To your concerns and run proper test so this never happens To you and your innocent baby .
1.0 Rating
November 7th, 2013
HORRIBLE doctor!
Stay far away from her. She doesn't take her job seriously and thinks everything is "normal" when it is far from normal. She thinks everyone is the same and says the same thing to everyone. This doctor who is getting paid big bucks ignores obvious signs that something is wrong. So because of this quack I have to go every day of my life without my baby because I made the horrible decision to trust this quack with my life and my baby's life. Anyone who wants to keep their baby needs to stay away from this lady! You might think she is "nice" but in all reality she is just DUMB!
1.0 Rating
February 28th, 2013
Total Dissapointment
I was one of the Doctor Leonard, patients. I cannot believe how careless and unprofessional her stuff is. First, they didn't do all the tests, they should do at the first visit. I specifically informed them, that I have a rare blood tape, and I was ignored. Then I suffer complication and they place me on hold. Then they don't have a vaccine that needed to be administrated asap....If you care about your health, DON'T EVEN THINK TO choose Denise Leonard as your OB/GYN!!!!!!
2.3 Rating
July 8th, 2011
so slow.
5.0 Rating
January 23rd, 2011
Dr Leonard is Amazing!
I was a little disappointed and worried because her office staff seemed unprofessional and the building obviously catered to medicaid type, but Dr. Leonard is the best MD I've found in Houston!She listened, was caring, and was able to diagnose me and care. I had been to 3 different doctors about my problems and they couldn't figure it out. Dr. Leonard got it the first 20 minutes!
Nearby Doctors

Dr. Denise Leonard is similar to the following 3 Doctors near Houston, TX.