Rate Now
Share Your Experience
Have you seen Dr. Dennis Bang?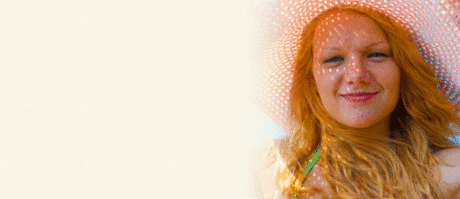 Skin Cancer
Get the facts about skin cancer, including the different types and symptoms.
16 Ratings with 11 Comments
2.0 Rating
April 17th, 2015
Dr. Bang was an excellent surgeon with me. I briefly met hi very early in his career and was very impressed. I sought him out when I wanted a consult and knew he was the surgeon for me. I have referred other to him and they have been very pleased. He will even extend his service and care to do an excellent procedure.
2.0 Rating
July 22nd, 2012
review of surgery
Dr Bang performed facial surgery on a woman I have known for many years. She used to be a very pretty woman but now as the results of his surgery she ...
1.0 Rating
January 17th, 2012
Horrible dr
I went to him in 2006 and I realized no bras would fit my breasts cuz one nipple is higher than the other and one is larger. I have major ripples on the side of my breasts with major scare tissue!! When I met my husband he told me to sue dr bang for the horrible job he did.Dr bang didn't put implants in after doing a reduction and a lift so they now hang horribly. I also got lyposuction in my stomach and waste and it came back. The most embarrassing part is he didn't do my pubic bone so now I have a fatty looking women parts!!!! Also one last thing, I remember them trying to wake me up from surgery and it tok about 4 extra hours and I remember being slapped saying "wake up,wake up" my husband was so worried and they did tell him they had a hard time waking me up do to too much meds. DONT TRUST HIM!!!!
1.0 Rating
May 26th, 2011
won a judgement against this doctor for malpractice
1.0 Rating
February 9th, 2011
The Truth part 2!!
This Taryn girl is a plant. She is Dr. Bang's wife (or girlfriend) who is putting up positive reviews to help better his score. Her and Dr. Bang have been in a relationship for over 2 years and I know first hand she's seeing him for the free work! Don't believe me? Find out for yourself.. Taryn Christine Eddy on facebook. She brings up "is it legal" to post some of those negative things.. Of course it is!! This is a review board.. We invite people to speak honestly about their experiences.. No bias like what's coming from you!Very sad and unfortunate that Dr. Bang is resorting his little helper to help better his poor scoring on this site.
1.0 Rating
January 21st, 2011
It's a shame...........
He'll spend lots of time discussing the issues you want to resolve, happy to take your money and perform surgery on you.....but come to him with a complaint about his work, and he can't give you the time of day! You can clearly see that he takes his "before and after" photos from two different angles and if you want new pics to compare the "before and after" to make your point, how convenient that he doesn't have his camera in the office. What kind of medical professionalism is that????? The only recourse to trying to make you happy is to "re-do" the surgery....why would I have to pay MORE money to re-do what he should have done correctly the first time??? I would NEVER recommend this doctor!
5.0 Rating
April 29th, 2010
I will go back to see him in a heart beat for all my future aesthetic surgery needs.
I saw Dr. Bang 2 weeks ago for a Rhinoplasty. I am absolutely beyond happy to be a patient under his care. I don't know how he did it, but he managed to completely straighten out a more than just deviated septum, & I finally have a beautifully contoured, cute, little nose. I will go back to see him in a heart beat for all my future aesthetic surgery needs. In the past he has also performed glycolic peels, Botox & filler in my upper lip. All of which, again, went beyond my expectations. The Botox not only got rid of my forehead wrinkles, but also, my chronic headaches. I cant even recall the last time I got a headache. Dr. Bang is all about understanding your concerns, needs & wants but doing everything in a modest way, so your appearance stays natural but still refreshed. I highly recommend Dr. Bang without any hesitation. He's a smart, experienced and talented surgeon. Very pleased & happy young lady here. As far as the patient who has repeatedly been slandering and defaming Dr. Bang's surgical expertise across many websites. I asked Dr. Bang myself if he was aware of the comments and yes, he was well aware of the patients' discredits. The truth of the matter seems to be far from her displacement of emotional stress all onto one doctor. Details were not discussed of course, but I suggested to Dr. Bang that he sue her for libel and defamation/slander/false light (Tort of Defamation) of character & reputation. I recommended my best friend who happens to be a CA lawyer who specializes in these exact kind of cases. Anyhow, just my opinion on this patients way of handling her anger and frustration. I know Dr. Bang is the only surgeon I truly trust with my own aesthetic concerns.
5.0 Rating
April 7th, 2010
5.0 Rating
September 18th, 2009
Amazing surgeon
5.0 Rating
October 29th, 2016
Nearby Doctors

Dr. Dennis Bang is similar to the following 3 Doctors near Los Angeles, CA.