Rate Now
Share Your Experience
Have you seen Dr. Dennis Barek?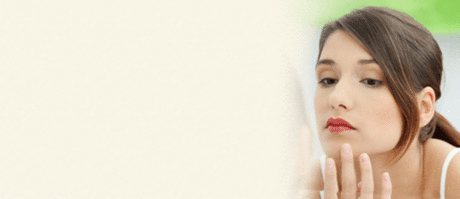 Acne
Get the important facts about acne, including the different types and what causes it.
Quality Rating
Dissatisfied
23 Ratings with 14 Comments
1.0 Rating
August 31st, 2017
Dr. Barek Ruined my Life!!!!!!!!!
1.0 Rating
July 25th, 2017
i Just want my life back!!!
1.0 Rating
June 18th, 2017
Why did this happen to me!
1.0 Rating
June 18th, 2017
Prisoner in my own body because of disasterous surgery
1.0 Rating
June 12th, 2017
Ruined my life! He took everything from me.!
Why did you do this to.my life dr. Barek!! Why would you put me through such an aggressive surgery ! Why wouldnt make sure that i understood. Instead you didnt give me a preop! What surgeon does this! You are sick because you planned this destructionl!! Why! Why did you take my life from me. Are you this sadistisk and money hungry? And no regard for me or my life and only concern for yoursel and your bank acccount! You are a sick man and should lose his license for what you did to me.
1.0 Rating
May 24th, 2017
No Guilt or Remorse
Dr. Barek has no Guilt or Remorse for what he did. He is emotionless. Destroyed my looks and my life and I live with this disaster and he just goes on with his life!!! He is out on vacations and golf courses while I am homebound because I cant function!!!It sickens me that this man got away with destoying my life!!!
1.0 Rating
April 18th, 2017
No regard for me or my life!! He did whatever he wanted!!!
Dr. Barek had no regard for my life or how this would effect me, he did whatever he wanted while i was under anesthesia. He cut and cut and kept cutting. I have problems looking in the mirror from what he has done.I can no longer have a normal life because of him!!! Very sick individual!!!! God helo me for trusting someone like this.!!!! He is pathethic!!!
1.0 Rating
April 9th, 2017
DR. BAREK IS INHUMANE
1.0 Rating
March 4th, 2017
Unconsented procedures
1.0 Rating
February 9th, 2017
He cut and cut and kept cutting
Why Dr. Barek did you do this to my life!!! You cut and cut and had no regard for how much this would destroy me !! It seems that this was intentional!!! Otherwise, this procedure would have been explained to me and i would have never had this surgery. Did you get your thrills by doing this to me?? You are sick and you got a way with this and i live with this everyday and i cant function. Why!!!!!! Why!! You should have never operated on me. My life would have been so different. I am a prisoner in my own body because of you!!!!!
1.0 Rating
February 7th, 2017
I made the biggest mistake of my life going to this doctor !!!!
I regret the day that i ever consulted with him and had surgery with this doctor! I suffer everyday and live in pain from his surgery. I question how a surgeon can even do this to a patient!! And then expect them to live a normal life after his disasterous aggressive surgery. He is sick and cares for nobody but himself. He has ruined my life!!!!!!
1.0 Rating
January 31st, 2017
Destroyed my face and other features
Nearby Doctors

Dr. Dennis Barek is similar to the following 3 Doctors near Great Neck, NY.