Rate Now
Share Your Experience
Have you seen Dr. Dennis Fera?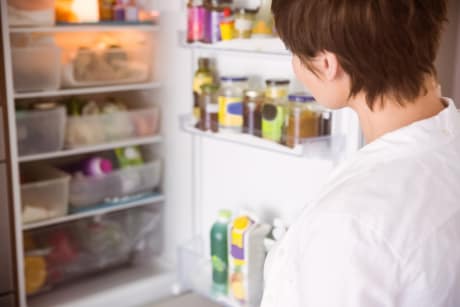 Binge Eating Disorder
Get the facts about binge eating disorder, including symptoms, causes and related conditions.
Quality Rating
Highly Satisfied
20 Ratings with 13 Comments
5.0 Rating
March 10th, 2017
I Can BREATHE Easy Again!
I was told I'd always be on oxygen and had dragged that tank around with me for over 5 years and then someone told me to see Dr. Fera. Between Dr. Fera and Marla, I was given hope and then I got my health back! Every time I visited the office, I felt like I was walking into a friend's house- so warm and truly caring. Not much on marketing themselves, but word of mouth must still work for them because I wouldn't have ever known of them if my friend hadn't told me. They've been around a long time and know their sutff!.
5.0 Rating
July 18th, 2016
One Healing After Another
Dr. Fera and Marla have helped virtually every member of my extended family overcome their health challenges as well as everyone who I have ever referred there. Whenever I'm the clinic, I often overhear patients telling stories about how they were helped. These people are blessings. They're both highly experienced and incredibly intuitive. They've been around a very long time. Very kind, sincere and gifted healers.
5.0 Rating
April 2nd, 2016
Bye Bye Lyme Disease
I stopped listening to people who weren't cured of Lyme disease themselves, who kept telling me to doctor hop all over, and finally listened to a person who got off of disability from Lyme disease, by going to Dr. Fera's clinic and sticking with the program. Now I've gotten my life back too. He's not into promotion and sales but based on what he's done for me, and all of the disappointment and only limited success, people in the Lyme support network have had with MD's throughout the country, I know he's one of the best. Glad I followed my gut instinct after much praying. Great clinic. Good people.
5.0 Rating
March 31st, 2016
HE CURED ME!
I had a longstanding health challenge that compromised my quality of life for over 20 years and have seen more doctors than I care to recount- Dr. Fera listened and is clearly experienced enough to recognize what wouldn't work and what would work for me. I understand he has long been known to be one of the best holistic MD's in the country and know I know why!! Thank God for Dr. Fera! I have my life backl!!
1.0 Rating
July 9th, 2015
disappointment
5.0 Rating
March 26th, 2015
Great doctor!
I find it interesting that the people who wrote bad reviews did not leave their names. Dr. Fera is what I imagine "old fashioned" doctors were like. The ones who truly made time to get to know their patients. And yes, you do have to pay the doctor for his time. He's at work and needs to make a living. Dr. Fera took the time to thoroughly investigate my condition. Of all of the people I know living with the same condition, I am doing the best! In fact, I expect that I will be cured in the next year or two, whereas others have a lifetime of medications to look forward to just to control their symptoms. Dr. Fera works hard to return the body to its natural state of health instead of covering up symptoms. I am so grateful for his work.
1.0 Rating
November 19th, 2013
Horrible experience!
Our primary care physician referred our son to Dr Fera for blood irradiation treatment. We made it clear that we didn't need another primary doctor, but the receptionist said he would have to see the doctor in order to have the treatment. I asked for a total cost and she said 204.00 an hour to see the doctor and 145.00 for the treatment. At the end of the visit, they charged us over 700.00! They did blood work (which was unnecessary). He saw the doctor for two hours! We were not prepared to pay that today. We paid the original price that was quoted to me when I made the appt. It is unlikely that they will receive the remaining money. I will contact the BBB and get the word out that this practice is unethical!
5.0 Rating
October 5th, 2011
Very Caring Doctor
Dr. Fera is a very compassionate, dedicated, intelligent Doctor with a beautiful personality. I love how he takes the time to really listen to his patients and gives a thorough exam. He tries to get to the root cause of disease instead of just covering up the symptoms with a bandaid. His faith in God and natural health and his compassion are a winning combination. I give him the highest rating. Unfortunately, his treatments can get expensive for low income patients like myself as many of his services are not covered by Insurance but they are well worth it in my opinion. Great Doctor!
2.3 Rating
May 24th, 2011
Didn't fit in his box
Dr. Fera has a variety of treatments including chelation, neural therapy, vitamin therapies... etc. However I was told to do several rounds of therapies that didn't help my condition at all. He should have evaluated my progress more thoroughly to see when it was time to change gears. Time is money, and if you are hurting time is precious. His staff was very friendly, but he was always too busy with other patients. I only saw him personally 2 times and I visited probably 15 times.
2.3 Rating
May 4th, 2011
All smoke and mirrors
5.0 Rating
June 20th, 2010
Dr. Fera saved my life!
I can not say enough about Dr. Fera. He really truly, whole heartedly will find a way to help you. He saved my life and I am sure many others several times over. He is so very dedicated to knowing his patients... and how they arrived at their disease... so he can reverse it... and bring them wellness. Thank God for Dr. Fera!
5.0 Rating
March 31st, 2010
Longtime patient.
I have been a patient of Dr. Fera for over 15 years. He has saved my life twice by correctly diagnosing me where other doctors failed. His treatment plan and consulting with me on my needs were outstanding. He is extremely knowledgeable and stays current with Holistic research. You can bet he will give his best effort to properly identify all the factors of your unbalances and reveal the source of the condition.
Nearby Doctors

Dr. Dennis Fera is similar to the following 3 Doctors near Hillsborough, NC.