Rate Now
Share Your Experience
Have you seen Dr. Dennis Mcmanus?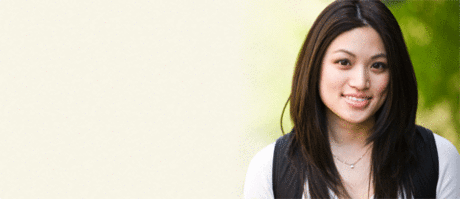 Birth Control
Get the facts about birth control so you can decide which type is right for you.
22 Ratings with 12 Comments
1.0 Rating
October 5th, 2016
Pain clinic is a joke and so is OSF !!!
My entire experience at the Pain Clinic was the worst care I have ever received! I now have more pain than when I started going there. I had rude nurses and I am still in extreme pain after 8 months ! I do not advise anyone to go to Dr. McManus or OSF Pain Clinic or any other OSF office for that matter !!!!
1.0 Rating
October 13th, 2015
In pain
Worst Doctor I have ever been to, told me to go home and look up whats wrong with me on the Internet myself, evidently he didn't have the time to figure it out. Laughed at me and said we all have pain when we get older ( didn't think I needed to start giving up in my 40,s) would not recommend this doctor at all!
5.0 Rating
August 14th, 2015
Doing better thanks to Dr. McManus
5.0 Rating
May 11th, 2015
1.0 Rating
March 18th, 2015
Do NOT go to this Dr.
I could write at least a couple pages of bad stuff about this doc and his assistant. But what it comes down to is you are just another $ to them , They do what they want and do not listen to what you are saying . Nor do they care if you get better , If "his" way does not work then your screwed cause he is only gonna do "his" way. Been going there for a year and he does not even know what meds i have been on. Says the same speech at every , i mean EVERY apt. Waste of time and money , and if your in pain and go here chances are you will remain in pain and most likely get worse. Run , walk , crawl away from this office, its your best and only choice really. i gave him 1 star , only because i had to , you cannot put zero stars and still give a review.
1.0 Rating
October 19th, 2014
Do not waste your time on dr mcmanus
5.0 Rating
October 8th, 2012
Best Doctor Ever
1.0 Rating
March 14th, 2012
My first visit was with a male nurse..I was very impressed he really seemed to care. My second visit was with the social worker..They lost my chart, yet she was very nice. My 3rd visit was with Dr. McManus he took me off all pain meds and put me on anti-depressants and recommended physical therapy. The physical therapist spent about 20mins with me on the first visit to her, she treated me like I was a child..I was having trouble with the med he put me on and his nurse came in to talk to me she told me to quit taking the med and she would call me...she never called. The next visit a different nurse came to talk to me about "day" therapy.. In addition to the insurance it would cost $20 a day..I explained I was about to lose my insurance and could not afford the $20 a day. about 3 days later she called me to talk about "day" therapy...She forgot we had already talked...I explained to her that my insurance had been canceled gave her the dates of my already scheduled appointments and that I needed to cancel them, I was told it would be taken care of. Several months later I ended up in the ER I have lost use of my left arm and have been suffering from the pain for months. They recommended I see a neurologist within 2 or 3 days...I was sent back to McManus..the soonest they could get me in was 5 weeks...The day before my appointment they called to confirm my appointment. Shortly after I arrived the nurse came out into the waiting room and in front of everyone in the waiting room told me I had failed to cancel my previous appointments and I would no longer be treated in that office. Over the last several months my condition has deteriorated and I have been in pain daily...If you are going to drop patients that is your prerogative...DO NOT make them wait 5 weeks to do so...I am thankful in the long run....due to the lack of organization in this office I might have been treated for the wrong condition. It is my opinion that this high volume office is a scam to make as much money as they can with little concern for the patient.
5.0 Rating
August 25th, 2011
THE BEST
1.0 Rating
July 24th, 2011
Stay away from this Doctor
The first time I met him he found out I was on disability. I got a 15 minute lecture on how people on disability are ruining this country. He followed up this less than stellar introduction by spelling out his philosophy on pain. I'm sure it works for a lot of people. I would even wager that it works for up to 80 to 90% of his patients. The trouble is, it doesn't work for everybody. I was one of those people who it didn't work for. So he takes me completely off pain killers and according to his statistics I should be cured!!! Guess what I wasn't and I spent YEARS in bed praying to die. I considered a lawsuit but I didn't want money, I wanted he and certain key members of his staff arrested for assault. DO NOT TRUST THIS MAN HE DOESN'T CARE ABOUT HIS PATIENTS HE'S ONLY INTERESTED IN PROVING HIS WAY IS THE ONLY WAY. I'm sure his statistics will back that up because he get's rid of the people who do not respond to "HIS PLAN" Before I met him I respected doctors. Now, it's really hard for me to trust.
5.0 Rating
March 10th, 2011
thank you!