Rate Now
Share Your Experience
Have you seen Dr. Dennis Ochei?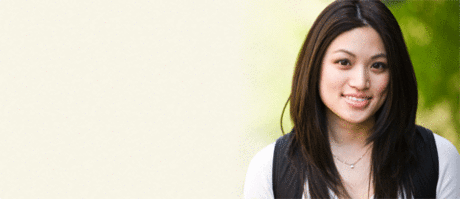 Birth Control
Get the facts about birth control so you can decide which type is right for you.
14 Ratings with 6 Comments
5.0 Rating
February 1st, 2017
1.0 Rating
November 2nd, 2016
1.0 Rating
January 31st, 2016
This doctor treated me well while in the hospital. At his office it was completely different. From them losing my appointment info and making me wait over and hour until a Dr. arrived. In the last year he has been at any of follow up appointments. His staff informed me that since that did not have change for a $20, I cannot see the doctor or receive medication. The very next visit when handing her the exact co-pay, I was told I had an over due balance of $22 and change. When I asked what for, from when ? No one could find any reason that this was owed. Never received a call or letter. I was told I had to pay this without being told the reason or any information. If I did not, no Dr. , No Medication. These medications or for anxiety and anger issues which when you have to pay extra money without a reason or without your meds. I knew I couldn't do that because of them turning me away before I knew what I was going to not be able to control my emotions. Instead of receiving a 90 day supply as usual, I got a 30 day supply. I was told were making some changes and will call you. When they called I was told I had to come by, pick some papers to be re-evaluated. If Dennis Ochei would have been a any appointment over the last year, he would he came to the same conclusion that he did while in the hospital. He can evaluate me without costing me money I don't have and have me ask my 83 year old mother drive me there. His failure to be at any follow up is the reason for doing this. When a patient is told, no meds unless you do things that are wrong or cough up money that they can't explain. That's holding Medication I need like a hostage until pay ransom. Blue Cross faxed, mailed and called about 4 medications that they need to decide on covering. He never responded and when I hand delivered it, the Dr. on duty said that's for your pharmacy. After I explained this is for the Dr. who prescribes not the ones who fill it. As I was leaving she said , don't forget your paperwork, on my third explanation of this is not mine, it HAS to be done by my doctor. I knew it would not make it to Blue Cross. I got 4 denial of coverage due to "no response from Doctor" I'm wishing after I witnessed these events I knew after 3 doctors before not helping. I knew if I had the medication I could contain most of the time. So I put up with this because I was scared to go the another Dr. and get no help. When the refusal of meds unless unknown money had to be paid and Go spend money for a evaluation because he failed to not be at a single follow up in the last year. If I don't no more meds. Without meds if I lose the ability to control emotions, he and his staff have the top position and who let this happen.
5.0 Rating
July 19th, 2012
DR.OCHEI
Great office thats all!!! Would recomend to my friends and family.
5.0 Rating
July 13th, 2012
Great Office
I am a patient of dr ochei i love this clinic and the new staff is great but dr ochei's assistant is kinda rude i was seen and he never once lookedat my sons arm where the rash was at all he said ok cream is going to be at the pharmacy and then he walked off :\ i have nothing against his new staff but the new doctor idk...i give this clinic 9
2.3 Rating
March 26th, 2012
4.0 Rating
July 12th, 2017
4.0 Rating
October 26th, 2016
5.0 Rating
April 23rd, 2015
5.0 Rating
March 22nd, 2015
1.0 Rating
October 18th, 2014