Rate Now
Share Your Experience
Have you seen Dr. Dennis Patin?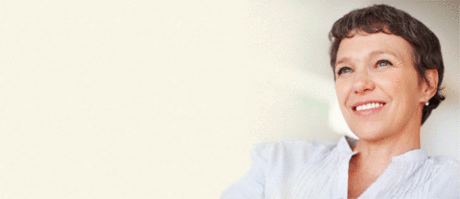 Fibromyalgia
Get the facts about fibromyalgia, including the symptoms and conditions that may be related to it.
31 Ratings with 16 Comments
1.0 Rating
August 3rd, 2017
DR. PATIN ADJUSTED AND BROKE A BONE OF MINE
I am a well educated executive with 13 years of college from two top universities. I can tell you without a doubt that unfortunately you should stay away from this doctor. In a procedure of mine he twisted completely my sacrum and broke it. Dr. Patin did not use any anesthesia so it was a tremendously painful experience. needless to say this brought on a consistent high degree of pain anytime I sit or stand. He was very rough in the way he handled this procedure.
1.0 Rating
June 20th, 2016
Your lucky if he is your doctor.
4.0 Rating
November 2nd, 2015
5.0 Rating
November 2nd, 2015
5.0 Rating
July 8th, 2015
I believe he will not give up until he has helped me
I believe after all the doctors I have seen Dr.Patin managed to be the only one that I truly trust and think he will find a solution for my pain... He will not rest until he finds something!! Yes you might have to wait and I mean hours... But it's so worth it!!! For all the people with extreme pain conditions he truly understands and you are in a teaching hospital where you can be sure to get the best and newest treatments ...
1.0 Rating
May 1st, 2015
SMILED as i laid in pain!!!!!!????
Rude, countradicted himself on diagnosis, then said i have to live with the pain!? What kind of nonsense are they teaching? No wonder most doctors are rude and in then out with their minds set on one thing. Not looking into chronic conditions and push new drugs on you. Don't waste your time and money or aggravate you more
1.0 Rating
April 21st, 2015
Long wait to be asked what do you want me to do!?
In and out 10 minutes wss an all day event to see him and didn't listen to me. Just said herniated and bulging disc DON'T cause pain. Are you kidding me. Avoid avoid
1.0 Rating
April 21st, 2015
Never even looked at my MRIs just pushed antidepressants
This one of the worst doctors I have ever met. Never examined me waited 2 hours! Came in smiling and told me that I was depressed and even bad mouthed his referral. Spent about 20 minutes re-diagnosed chronic pain syndrome and advised I go to rehab. I am on a low dose of painkiller or else i can't sit or barely walk. Again pychologist or dangerous antidepressants. My pain has been since an car accident 3 years ago. I came for help, all I got was a smirk saying i have to go to a place and pay out of pocket. Never bothered to look at my medical background. Live in pain or take antidepressants even if they make you violent. His answer, "Just gotta deal with it." Please don't waste your time has no interest in you if you've tried everything but surgery. Then again never looked at MRIs drove a long way in pain to wait, not be examined by dr, nor MRI review.
5.0 Rating
January 24th, 2015
Dr. Dennis Patin
1.0 Rating
August 21st, 2013
1.0 Rating
April 27th, 2013
Buyer Beware
This Dr. Makes a good pretense that he is there to help you. But when his one and only thought doesn't work he tells you to go have a good life with your pain. He did not explain side effects never called me back and in general was useless. Don't be fooled by the comments that he sticks by his attention or cares about them in any way. His arrogance is dangerous and he I to be avoided by anyone with complex long term issues.
5.0 Rating
April 5th, 2013
Nearby Doctors

Dr. Dennis Patin is similar to the following 3 Doctors near Miami, FL.