Rate Now
Share Your Experience
Have you seen Dr. Dennis Poquiz?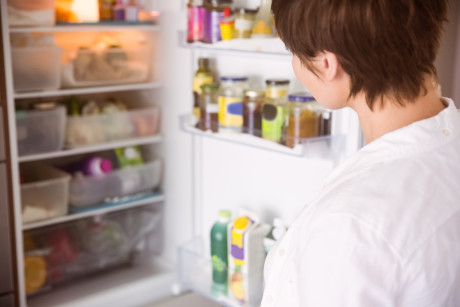 Binge Eating Disorder
Get the facts about binge eating disorder, including symptoms, causes and related conditions.
23 Ratings with 11 Comments
5.0 Rating
August 24th, 2013
Finally found a good doctor!
I had been looking for a doctor for my kids and really wanted someone who cared for their patients and loved their job. Someone that would consider each child on an individual basis, where we aren't just a number. Someone who really listened. After multiple doctors, I started to lose hope. I lost track the number of hours I researched and read other patients reviews. I was skeptical because of the mediocre reviews online but I am SO glad we gave him a chance!
5.0 Rating
May 28th, 2013
1.0 Rating
March 27th, 2013
I was seeing dr. Poquiz for the past 10 years until 2010 when he asked me what my thyroid medicine dosage should be. when I responded he is the doctor how should I know he got upset and gave me an increased dose which messed up my health. My cardiologist was the one to suggest I should be taken off this med as it was affecting my heart. All these years he was not able to read the TSH readings properly from my labs. Instead of deceasing he kept on increasing when I would tell him about the side effects his response was always genes or heriditary factors. The other thing was never gave enought time when I complained he retailiated by saying what did I want to speak with him abou cookin entertainment etc. I waisted money and time for no reason. i would not recomend him to anyone one.
2.3 Rating
November 1st, 2012
Disappointed
I have been a patient of Dr. Poquiz' for several years and I thought he was great. Always sympathetic and quick to prescribe antibiotics. However, these last two years have been awful for me. Chronic sinus infections (every 2 weeks) and this terrible back ache down my neck all the way down the back. His solution for the back pain was movement. I have to assume that he has never had pain like this because the thought of moving my back more than I had to was terrifying. Finally I decided to see an internist. Someone who could specialize in my issues. Right off the bat she figured out my sinus issues, my back issues, did a few specialized blood test and BOOM I have a whole army of doctors working for me to make me better. So my suggestion is this, if you have a common ailment see Dr. Poquiz. If you know there is more going on then the common cold/flu then see someone else.
1.0 Rating
October 14th, 2012
Don't trust this doctor to diagnose your problem
After three years of complaining of the same symptoms I finally saw another doctor who was able to diagnose me after one easy test. Within two weeks I had surgery to remove my gallbladder and felt better as soon as I was out of recovery. This doctor is fine if you need antibiotics, but if you are truly sick don't trust him to diagnose you properly.
1.0 Rating
September 18th, 2012
Unsatisfactory and sketchy experience. I went for a basic physical. Dr. Poquiz was unable to perform routine physical checks, instead referring me to outside sources for bloodwork and services. I mentioned I had scoliosis flare-ups and he told me I should try swimming. A few months later, I got a real physical from a different doctor and my insurance called me to say they were denying coverage because I had already gotten a physical that year. Dr. Poquiz's office charged me for a physical that was NOT received. After many phone calls, the staff said they would change the billing status to "scoliosis exam" - although I did not even receive that. The staff was extremely rude about this and never apologized or admitted to making a mistake, leading me to believe it was an intentional miscode. This resulted in a huge headache and much wasted time that could have been avoided if Dr. Poquiz had not incorrectly billed me. I will NOT be going back there and would NOT recommend this doctor.
2.3 Rating
June 4th, 2011
Dr.Poquiz is super nice & can usually get you in on the same day. However, his office staff is not always as friendly & I have had problems with him messing up dosages on my medication & I have been on the same medication for years! I am now seeking a doctor that can make sure my refills are the correct dosage... I have to be on it for the rest of my life & refills should be easy for him to chart.
5.0 Rating
October 11th, 2010
Dr. Poquiz is a great physician!
5.0 Rating
August 25th, 2010
Excellent Physician
5.0 Rating
August 11th, 2010
Excellent Doctor
1.0 Rating
July 13th, 2010
Not much of a doctor
If you have multiple conditions, sleep disorders or other complicated conditions this IS NOT the doctor to see. He has a list of conditions he will not treat. As he reviewed my medical record he immediately told me all the things he would not treat me for. My advice. Find a doctor who is less limited in his medical skills.
4.0 Rating
March 2nd, 2017
Nearby Doctors

Dr. Dennis Poquiz is similar to the following 3 Doctors near Arlington, TX.