Rate Now
Share Your Experience
Have you seen Dr. Dermot Mcgovern?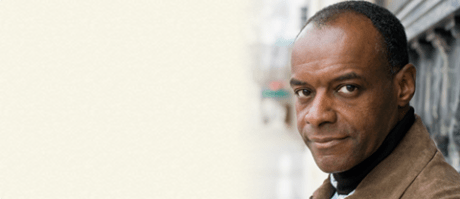 Colonoscopy
Get the facts about colonoscopy, including how and why it's done and doctors who perform the procedure.
16 Ratings with 13 Comments
5.0 Rating
May 18th, 2016
1.0 Rating
February 18th, 2015
too busy for his patients
Dr Mcgovern was highly recommended by Dr. Dubinsky. However, Dr. McGovern acts like he doesn't care about me. I don't see him until the very end. I see his fellow who is a trainee or a nurse. I paid to see Dr. McGovern not nurses or student doctors. Also, never expect a call back directly from Dr. McGovern. He asks his student doctor to call me. This is a warning to his potential patients. He may be a smart doctor, but he is too busy to care about his patients which should be the reason why he is a doctor in the first place.
2.3 Rating
August 22nd, 2014
Transfer care to UCLA
I was referred to Dr. McGovern after my fav doc Dr. Dubinsky left Cedars. Dr. McGovern is as promised a nice person. However, I felt he try to push me to take certain drug called vedolizumab even though I feel well. After I reluctantly agreed, he wants me to do research and I had to give lots of blood tubes. Although he is nice, I feel I was pressured to do research to please him. I feel that he doesn't really care about me, only cares about what I can give him. I needed his opinion and advice after the clinic visit, but he is never around. I will transfer my care to UCLA as I heard they have a good IBD center. I hope I have luck finding another doc as good as Dr. Dubinsky.
1.0 Rating
February 17th, 2013
He made me feel very small
Dr. McDermott and CCFA referred me to this doctor when I moved to Los Angeles. My experience with Dr. McGovern was terrible. First of all, I was seen by a fellow and only spend less than 10 min with Dr. McGovern. In the 10 min that I spent with him, 5 min was him trying to convince me to donate blood for his research. I refused because I wasn't feeling well. I donated blood for research before, but I just don't like to be pressured. When I refused, Dr. McGovern's wasn't as nice and cannot wait to leave. I still had questions to ask him but he told me my appointment was over which was quite rude. I called Dr. McGovern on several occasions but he is never around and returns my calls at most 40% of the time. Not only he doens't follow up with me, but he only occasionally returns my call requesting his call.
1.0 Rating
October 2nd, 2011
Not a caring doctor
1.0 Rating
June 16th, 2011
Average at best
He is not as bad as other reviews, but not good either. Average at best. The reviews are correct in that he doesn't spend that much time with patients. He is not at all instructive. Dr. McGovern will call you back but you need to call him several times and remind him. My recommendation is that there are other good gastroenterologists at Cedars. Avoid him unless you need to see someone fast.
1.0 Rating
June 15th, 2011
Nice man but a poor doctor
He is a nice man with a sense of humor. However, he is not very responsible to my needs, do not see me in clinic but send his fellow to see me and does not follow up.
1.0 Rating
May 21st, 2011
agree with previous reviews
2.3 Rating
May 14th, 2011
Nice man but not knowledge
He is a nice man, but poor bed side manner. I was referred to see Dr. Targan but settled for Dr. McGovern because only he was available. His student Dr. Vora saw me for most of the clinic visit. He only saw me for 5 min. He promised me a lot of things such as calling me for results of my tests but did not call me at all. He also did not return my phone calls. He is a nice man but just doesn't follow through. He ran a lot of unnessary tests too.
1.0 Rating
May 6th, 2011
don't waste your time
1.0 Rating
April 9th, 2011
Stay away
1.0 Rating
April 3rd, 2011
Do not see him!!!
He is bad...I was referred to see Dr. Targan but only he was available. He did not spent enough time with me only had me seen by his student Dr. Vora. I don't need a student doctor to see me!!!When he finally came, he spent at most 1 minute with me and then left. I am still in severe pain. If you are told to see Dr. McGovern by Cedars IBD center, tell them no! My advice is to wait for anyone but McGovern
Nearby Doctors

Dr. Dermot Mcgovern is similar to the following 3 Doctors near Los Angeles, CA.