Rate Now
Share Your Experience
Have you seen Dr. Dexter Turnquest?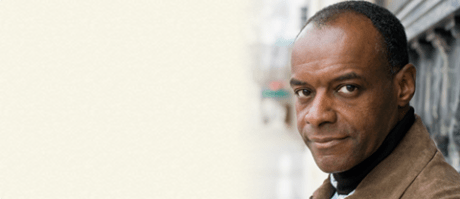 Colonoscopy
Get the facts about colonoscopy, including how and why it's done and doctors who perform the procedure.
Quality Rating
Highly Satisfied
41 Ratings with 11 Comments
1.0 Rating
November 17th, 2016
I have been a patient twice and am happy with my services. However, after a recent issue with a referral, I have found that the office manager Tanya and Raven are not as knowledgeable and or courteous! They have made an experience very upsetting for a referral patient at which I had to get involved regarding copays, deductables, and insurance rules for her policy. Instead of admitting that they were wrong, they are people that become argumentative, defensive, unapologetic and rude regarding misinformation. Patient or customer service should be a priority and it wasnt the case in this scenario. I provided feedback as to where improvements could be made for a positive experience as well has remaining professional so that at the end of the conversation one can feel that their care and experience was the priority. Instead, choosing to become defensive and argumentative leaves me with a negative experience regarding patient referrals. People are reduced to those who can pay/ have the bariatric rider in their plan or those that are cash patients and it was just an over all negative experience. Knowledge of your insurance plan and insurance rules is the first thing a patient should do before contacting them. Attending the seminar regarding surgeries and services is the next thing that should be done so that you can know and feel comfortable regarding the visit. If you have or feel that something is off question it. You cannot be harmed in any way for making sure that based on your insurance that you are asking all approriate service questions and insurance questions.
5.0 Rating
February 19th, 2016
Wonderful, compassionate Doctor!
5.0 Rating
January 28th, 2016
5.0 Rating
October 21st, 2015
Excellent physician!
5.0 Rating
March 8th, 2015
5.0 Rating
July 16th, 2014
1.0 Rating
September 24th, 2013
very bad follow up
They were really quick to get me in for weight loss surgery. Afterwards, i went back to work quickly. About 6 weeks in i began having some complications and dr. Turnquest's office refused to fill out my fmla paperwork so that i could get through the issue. My job will not give me time to go to the doctor office without fmla paperwork so here i am months later still suffering the same issue. I am very dissapointed with the follow up. Its as if they dont care because they got paid for the surgery already.
5.0 Rating
September 24th, 2013
patient
A very honest physician who is very good as a surgeon. Before selecting any surgeon I must know that he has done this procedure for many years and knows what to expect from the unexpected. Dr Turnquest was that physician for me. Go see him, talk to him, be honest and ask all your questions. He saved my life.
5.0 Rating
October 17th, 2012
bariatric surgery
5.0 Rating
May 7th, 2012
Great doctor and they give free seminars, however, they do not tell you that you will be billed for seeing the doctor after the seminar. I received a bill and was told it was for the consult. They never stated you would be billed for the consult. Because he is an awesome doctor, I do not mind paying the bill. His staff just needs to make sure they educate patients so they will know they will get billed for speaking to the doctor.
2.3 Rating
September 28th, 2011
Poor Staff
Made an appointment with Dr. Turnquest, I was given a date three months later. When that date came it was cancelled and another date was set. His office knew and did not disclose to me that my insurance would not pay until I had a 6 month orientation. Instead of disclosing this to me prior to my appointment, they instead had me come in, charge me $50 and god knows I much they charged my insurance company for the visit. The office visit was nothing more than a sales call or a pitch for their services, something I didn't feel I should have been charged a co-pay for. I called the office to complain and was told that this was like any other dr. office visit. I disagreed and reminded them that they didn't even check my blood pressure, pulse or perform any other procedure that a doctor does on a regular visit.I was very dissatisfied with this Doctors front office tactics and procedures.