Rate Now
Share Your Experience
Have you seen Dr. Diane Berson?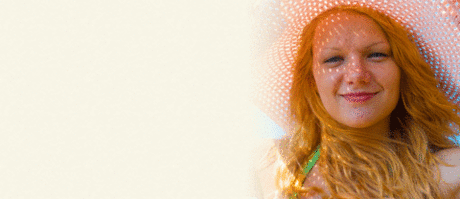 Skin Cancer
Get the facts about skin cancer, including the different types and symptoms.
27 Ratings with 9 Comments
1.0 Rating
April 6th, 2016
WOW
OMG WHAT A MESS. It was my first time in the office and I think it will be my last. I was sitting in the front waiting to be called in, when young physician came out and start discussing medication at loud in the front of everyone. It was weird. Than she hand in his paper work to the girls at the desk and asked her to send all of his medication to his pharmacy, she aid no problem with a smile on her face. Yes the girls in the front are very friendly and very helpful. I do not understand why it had to be done in the front. As a physician it should be done by a physician in the room not by a staff and not in the front of everyone. This is the physician responsibility not the office staff. It was very unprofessional also when the physician discussed my medication in the front as well.
2.0 Rating
October 2nd, 2015
I'm not rating the doctor
But I believe that an office manager is the "face" of the practice. I've been a patient for 10 years. Everything was great In the beginning, but lately it all changed. My last visit- I asked the front desk girl to call the manager because I had a simple question for her. The manager was very arrogant , impatient, answering my questions like she was doing me a favor. Also- the doctor shushing her staff in front of patients- very unprofessional!
5.0 Rating
July 21st, 2015
Just had my first kybella treatment. I'm so lucky that my dermatologist is one of the few docs in NYC to have this newly FDA approved treatment to get rid of a double chin without surgery. Love the office staff and adore Dr. Berson who is one of those rare dermatologists that is great with both the serious dermatology stuff as well as the cosmetic treatments. Can't wait to see the results.
5.0 Rating
July 14th, 2015
have been seeing Dr. Berson for some time now,always happy,but lately,when i started seeing her more often for obvious reasons ( I turned 50 and want to looks much younger),I am thrilled with the results of the prescribed treatments and skin care regimen!!! Office staff is exceptionally friendly and helpful- in the office,on the phone. Would want to mention one member of the staff in particular-Liliya ! Very knowledgeable,attentive and very nice!The most unpleasant ( sometimes painful,but what would a woman not do to look better) procedures in her hands are not only tolerable,but feel good. Would strongly recommend the doctor and Liliya to all women like me- busy professionals ,who want to look their best!
1.0 Rating
May 20th, 2015
Not the same
Dr. Berson is an excellent doctor, but since she hired new stuff- it went downhill. Extremely disorganized! And the billing department is a complete disaster. Don't expect your bill to come within weeks , even months of your service. You'll get it in 2(!!!!!) years
2.3 Rating
September 26th, 2014
I had seen her a few times for my skin checks. Always running late, never on time. I was in a very very small room it was not easy for me and her.
5.0 Rating
June 3rd, 2014
Only one I trust
1.0 Rating
June 2nd, 2014
did not reconize
refused to take a biopsy of a red spot on my leg when I asked if it could be a skin cancer. Went to another doctor he took a biopsy and it was a skin cancer and he removed it. I guess she doesn't know what a basel cell looks like. I never returned to her office.
4.0 Rating
July 21st, 2017
4.0 Rating
January 6th, 2017