Rate Now
Share Your Experience
Have you seen Dr. Diane Culik?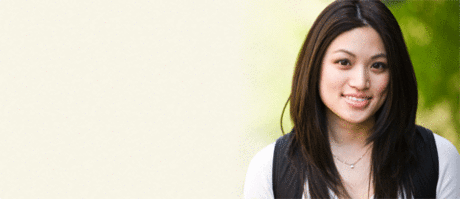 Birth Control
Get the facts about birth control so you can decide which type is right for you.
34 Ratings with 12 Comments
3.0 Rating
March 4th, 2015
1.0 Rating
February 26th, 2015
I found Dr. Diane Culik to be very insensitive and very unprofessional and inadequate about her diagnosis...she frightened the patient with a ridiculous diagnosis in regard to the symptoms, requiring more testing (out of pocket) and a possibly dangerous prescription to a pregnant woman. She even admitted that it could harm the fetus. (An herb). She uses a lab that, according to the State of Michigan ,Infectious Disease, is under great scrutiny for its misdiagnosis of lab reports especially Lyme Disease. According to a number of Infectious Disease Doctors that we visited after her MIS diagnosis for Lyme Disease, she completely misread the lab reports and was very naïve about her diagnosis. Even so, she continued to suggest all members of the family get tested(again, out of pocket...no insurance). Not only did we waste time, and money, but she certainly scared a pregnant woman unnecessarily...telling her that she probably had Lyme and she could miscarry and if not , have an autistic baby....we are furious with this doctor and would never recommend her to anyone. SHAME on her for causing a young , vunerable ,pregnant woman and her family such emotional stress.
1.0 Rating
August 4th, 2014
She doesn't accept ANY insurance??????
Why not? People should be able to use their insurance instead of paying in cash, especially senior citizens who want to work with this doctor but can't afford to pay high fees out of pocket. This policy needs to be changes out of fairness to all potential consumers/patients. Low rating because I couldn't get in to see her because of this unacceptable billing policy!
1.0 Rating
June 11th, 2011
A Waste of Time & Money
I disagree with the rest of these reviews. My experience with Dr. Culik was maddening! I can only assume that the other patients were not getting adequate treatment in the traditional medical field. Therefore, they were much relieved to find an open-minded MD willing to dispense Armour & natural treatments. As far as the handouts she gives out, I followed the advice on one of them & then sought clarification from her. She had no idea what I was talking about! How can you hand a patient a medical pamphlet & not know what it says??? But my chief complaint about Dr. Culik is the lack of an accurate diagnosis. She kept insisting that I had Lyme Disease though I assured her that was highly unlikely. Moreover, my illness had a specific source and occurred immediately following that source. I then asked her why she was focusing on Lyme Disease as the source of my symptoms. She then performed a quack procedure on me, The Muscle Response Test, and used it to 'diagnose' me with Lyme Disease! She then insisted that I get a spinal tap to confirm her diagnosis. (Of course, it came out negative) I was unemployed at the time she asked me to get the expensive spinal tap. I pleaded with her to check my adrenal glands instead (that ended up being part of my illness). I started crying and told her my medical insurance was running out & that it was imperative to get tested now while I had coverage. She walked out on me & made it clear that my appointment time was over. So I was crying as I checked out. Unlike the others, I did NOT find Dr. Culik to be caring nor knowledgable. Even when I spoon fed her my diagnosis she was adamant that it was something totally unrelated. I would not recommend her to others. I saw Dr. Culik several times for nearly a year and it just prolonged my illness.
5.0 Rating
May 25th, 2011
Dr. Culik is the best doctor I have ever had. She is caring and compassionate and and extremely knowledgeable. She does not push prescription meds and always has informative pamphlets and materials about natural supplements available in her office. She listens!
5.0 Rating
May 19th, 2011
Highly recommended
Dr. Diane Culik is very compassionate and willing to really listen to what I was saying.I have fibromyalgia and she did everything to try and keep me out of pain as well as treat many other immune& health problems. My husband does not want any other doctor than her. She sent him for the right tests and found colon cancer in the early stages. My youngest son adores her and he freely talks with her which can be unusual since he has autism. We will highly recommend her and have recommended her to other people.
5.0 Rating
April 30th, 2011
Patient of Dr. Culik
She is an excellent physician who pairs traditional medicine with alternative treatments. Her overall goal seems to be to forestall the onset of any health problems through preventative measures. And if that fails, she is very "present" in finding solutions. There are some doctors that can make a patient feel "small" or "stupid." Dr. Culik is NOT one of those doctors. I thank God I found her!
5.0 Rating
September 7th, 2010
great doctor
5.0 Rating
July 27th, 2010
very caring
5.0 Rating
October 8th, 2009
She saved my life!
5.0 Rating
September 21st, 2009
The best