Rate Now
Share Your Experience
Have you seen Dr. Diane Eden?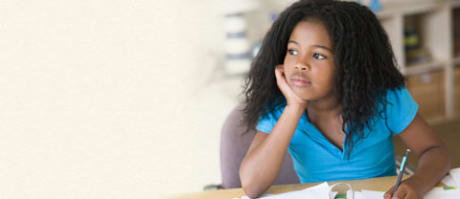 ADHD
Attention Deficit Hyperactivity Disorder (ADHD), including the different types and who gets them.
34 Ratings with 16 Comments
5.0 Rating
December 23rd, 2016
She was the only doctor to find that I had major depression.
I've been seeing Dr Eden for medication for my depression since 2000. She was the first doctor to diagnose me properly and administer the correct medication. Not only is she a psychiatrist she is a pharmacist. At first she may appear abrupt; she asks blunt questions and expects honest answers. However, as you get to know her you'll find she is a caring doctor. She does expect you to be on time and keep to your appointment date -- if you can't, call in as soon as you can. Also, don't make a habit of changing appointments all the time. I've put my trust in her for 16 years and she deserves it.
4.0 Rating
February 27th, 2016
Very professional, though not "happy-happy-joy-joy" in consult
I would recommend her. She has a little bit of a Joe Friday "just the facts, ma'am" flavor in consultation, but I'm fine with it. I am seeing one of the many talk therapists at her practice to "feel good". I go to her because she is a licensed pharmacist and an experienced psychiatrist. We didn't waste time. She listened well and explained her very nuanced analysis in a way I could understand. I felt she "got me" and my situation. If you want short-term feel-good, see a movie. If you want to get started solving your problem immediately, see Dr. Eden.
1.0 Rating
January 16th, 2016
Dr. Eden is not a very nice person but her staff is great
My experience with Dr. Eden was very upsetting. I was under a lot of distress and went under some complications from my prescriptions and had to call in outside office hours. After I was scolded I had a mental breakdown. I called her another day and she also yelled at a pharmacist. Overall, Dr. Eden did not provide me a comfortable setting and is rude & unprofessional, especially when dealing with patients with mental illnesses. Be careful of this doctor, she might make you cry too. However her office and staff are great.
1.0 Rating
November 4th, 2015
The WORST
I wish I could give LESS than 1 star.! She is rude, condescending and a quack! Finally decided to check blood pressure while people are on stimulants, YET DOESNT TELL THE PATIENT THE RESULTS. she told me MONTHS LATER that the meds caused me to have high blood pressure. She needs to lose her license.
1.0 Rating
August 15th, 2015
(Dr Eden)
1.0 Rating
February 19th, 2015
1.0 Rating
February 10th, 2015
Unprofessional
1.0 Rating
September 27th, 2014
The worst psychiatrist ever!
1.0 Rating
March 9th, 2014
DEAD-end
I wouldn't send my worst enemy to see this so called psychiatrist. She never knew what was going on with me, even after telling her. Sure enough, on the next visit, she would be oblivious to what was discussed on our last visit except for the meds (pusher?) and she never communicated with the therapist and vise-versa....5 thumbs down : (
1.0 Rating
March 3rd, 2014
Very poor!
I have a very hectic work schedule and it is hard to make an appointment between 9 and 5. Dr. Eden will not make appointments outside that time frame. She will never call in a prescription refill. You have to see her everytime. She is dull, monotone, and will rarely look you in the eye. All of this makes me feel that she doesn't really care about me or my mental health needs. Yes, Dr. Eden, sometimes people do need our prescriptions called in. They are just as important to us as any other medicine and people that work during the week need to schedule after 5 or on weekends sometimes. I will never go back to Dr. Eden.
1.0 Rating
September 13th, 2011
Dr. Eden is paid by drug companies such as Pfizer
1.0 Rating
May 11th, 2011
The worst Psychiatrist in Lake County, Ohio.