Rate Now
Share Your Experience
Have you seen Dr. Diane West?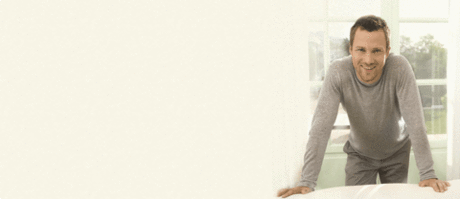 Erectile Dysfunction
Get the facts about erectile dysfunction (ED), including the conditions and medications that can cause it.
35 Ratings with 13 Comments
5.0 Rating
February 25th, 2017
A fine doctor to have.
If you expect a serious medical practitioner, Dr. West is ideal. If you seek cuddling, see a therapist. She has always taken the time to discuss my questions and concerns. Dr. West might seem a bit severe, until you have the patience to just listen to her, then she will listen to you. No other doctor has ever called me in person, to answer a written question I left with her receptionist. Dr. West is rare and really does care; as patients seem to either love or hate her.
1.0 Rating
August 23rd, 2016
2.0 Rating
July 26th, 2016
Dr West Best doctor to work with if you like to be belittled.............
1.0 Rating
July 7th, 2016
Disrespectful, Rude, Not Helpful and Unwilling to act like a caring professional
First time I came in she was rude and talked to me like a 5 year old and I tried to give the benefit of the doubt..Second time showed me that this doctor is disrespectful and not willing to give her patients the time of day. I was given a print out with a guess to what I may have - not explaining what it means, the medication dose, side affects, long term how itll affect me ? I tried to ask questions like a concerned patient but Dr West just got mad and abrupt towards me, walking me out suggesting I find another doctor. It is sad that this supposed to be someone you can react out to for help, answers and reassurance and SHE DID NOT GIVE ANY OF THOSE. HORRIBLE EXPERIENCE!!!
1.0 Rating
December 1st, 2015
5.0 Rating
November 10th, 2015
Best urologist
1.0 Rating
September 25th, 2015
When i first went here, before any scans had been done, i was scheduled for a cystoscopy (a camera in the urethra) for kidney stones symptoms. Thats about as invasive as it gets and before i even had an xray or ct scan. Close to the second month of my nightmare , i called the office and the fact that I was bleeding with kidney stones was a joke to the nurse staff when I called in to ask a question about it. For two weeks, I had to wear a panty liner because of this and the nurse told me it was because I was either urinating on myself or from it being my time of the month. For one, I'm 20 years old and don't have a problem with my bladder and second, I'm on mirena so it had been over a year since I had last menstrated. It was impossible to even get a hold of a doctor while this was going on and multiple calls ended in me talking to the same nurse. It took me 7 weeks to pass the stones and I had to get on chemotherapy level nausea medication because I was vomiting up to 12 times a day. I wouldn't go back here if you paid me.
5.0 Rating
February 23rd, 2014
Excellent Urologist. Very through. Dr. West is in the top 10% of the best.
1.0 Rating
June 17th, 2012
I will never see this doctor again.
5.0 Rating
October 4th, 2011
Thank you
5.0 Rating
May 24th, 2011
Best Urologist & Office Yet
I have had a series of terrible experiences with several urologists including wrong kidney surgery, painful misdiagnosis, and grouchy MD's. Because I didn't act like I was in pain with my high pain tolerance, no one believed how ill I was. I was referred to Dr. West by my insurance company and am extremely happy with her and her staff. They took my problem seriously, helped find a solution, and I am now pain free and have kidneys functioning at a high level. Thank you Dr. West!