Rate Now
Share Your Experience
Have you seen Dr. Dianne Mckenzie?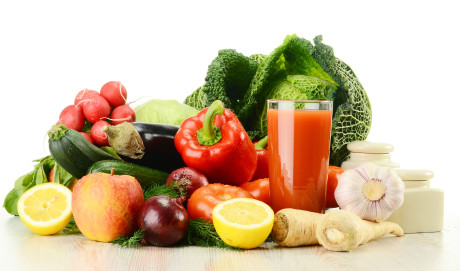 Type 2 Diabetes
Type 2 diabetes is a chronic disease in which your body is unable to maintain a normal blood sugar (glucose) level.
20 Ratings with 10 Comments
5.0 Rating
December 22nd, 2016
Dr. McKenzie is fantastic!
I feel extremely blessed to have her Dr. McKenzie as our Pediatrician. Dr. McKenzie and her staff are welcoming, passionate, and well educated in their field. I feel as if I am part of a family and not just a patient. I recommend Dr. McKenzie to all of my friends because I know they'll be in good hands! These are my people.
5.0 Rating
May 31st, 2016
A Blessing
I'm new to the area and was referred to Dr. Lackan- McKenzie by neighbor. I could never thank her enough for referring me. She took the time to listen to me and explained everything that was going on with my daughters constipation issues. Dr. Lackan- McKenzie knew exactly what was going on. She gave us some recommendations to start trying and not a single one involved taking additional meds. By the time we came back for a follow-up my daughter was doing much better. She was able to help us and take our worries away. First I can't thank God enough, I do believe things happen for a reason and I believe there was a reason why I was referred to her. I am very happy to be a patient of hers it's a true blessing. She is so compassionate, caring, understanding and her staff is so nice. I recommend her to anyone who needs a pediatrician. She's the best.
5.0 Rating
April 4th, 2016
Dr. McKenzie is a wonderful
Dr. McKenzie is a wonderful, caring doctor. We are grateful that we were accepted our kids into her practice. She takes time to make sure we understand the what is going on and what she is doing to treat the issues at hand. Sometimes I feel like we are overreacting by going in but she always puts our mind at ease.
5.0 Rating
February 25th, 2016
Caring Doctor
5.0 Rating
August 2nd, 2015
Great Doctor who loves and cares!!!!
I can't agree with any of the negative review left below and wanted to let people know my experience with Dr. McKenzie. We have been with Dr. McKenzie for over five years and she has taken care of both of our children since birth. It was because of a friends recommendation I went to her. Since then I've had other friends who see Dr. McKenzie and one sees Dr. Hoving. They all love their Doctors. She loves my kids and does everything to take care of them. Not once have we ever been offended by her "tone". If things are serious she will let us know but I've never been offended. She knows what she is talking about and her #1 concern is for my kids! I'm sorry you had a bad experience and hopefully you found someone that you like and is taking wonderful care of your kids. I'm just thrilled she is taking care of my kids!
1.0 Rating
May 5th, 2015
Never again.
Had a recent appointment and was very disappointed in how we were treated. We were sent in for a very expensive test that was not necessary until it was monitored a little longer, and though it was on his record, almost got sent again. The results were faxed the day of the test and she still didn't look at it. I understand, doctors are very very busy people, but this was over a month ago. When we go in, we feel like all she is there for is money. Sadly I am not alone in feeling this way, after speaking with other mothers, many feel the same and I was even warned by a few to avoid this office. We also had a rough bump where we became offended by her tone, and how she spoke to my husband. Unfortunately the other staff are absolutely amazing! wish we could take them with us to the new pedi!
5.0 Rating
December 24th, 2011
Great Doctor
5.0 Rating
August 29th, 2011
Dr. Lackan-McKenzie is wonderful!!!
Dr. Lackan-McKenzie is wonderful!!! I love the way she takes care of my children. She is very thorough, and doesnt assume or leave anything up to chan ...
5.0 Rating
November 12th, 2010
Caring and loving Dr.
3.0 Rating
January 26th, 2016