Rate Now
Share Your Experience
Have you seen Dr. Dipti Bavishi?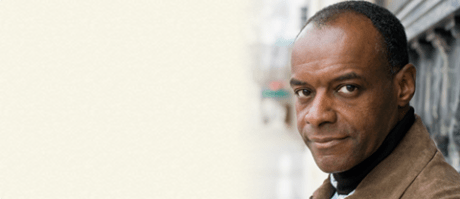 Colonoscopy
Get the facts about colonoscopy, including how and why it's done and doctors who perform the procedure.
Quality Rating
Highly Satisfied
91 Ratings with 56 Comments
2.0 Rating
June 1st, 2017
No Follow-up
I just received my first call from Dr Bavishi's office about my colonoscopy that I had 4 years ago, said instead of having one every 10 years, the new recommendation is for 5 years that I should plan to schedule another one soon. I guess I was told about the results immediately after they finished, but I was so out of it I don't remember, a phone call a day later would have been nice. I had to get the results from my general practitioner. Her office seems to be more about making money than helping her patients.
5.0 Rating
February 13th, 2017
Nice lady.
5.0 Rating
January 24th, 2017
Good.
5.0 Rating
December 12th, 2016
wonderful experience
5.0 Rating
November 1st, 2016
Blessed
5.0 Rating
September 21st, 2016
First Visit
My son has been going to her for over two years now. I have never had any serious stomach issues, just the minor bug here and there. Went to her for a routine check-up and my first colonoscopy. Three things I noted after my visit: (a) She is very busy (b) She knows her stuff well (c) She has great bedside manner. Even though it was a routine checkup she had me change certain aspects of my life. The gas and bloating I would have after meals has gone down significantly and I feel better overall as a result. So even if you do not have any problems you definitely want to get in and see her because she can fix problems you didn't even think you had. I have convinced my wife to go in and see her next week.
5.0 Rating
August 25th, 2016
Wonderful Doctor
I highly recommend her if you are looking for a great gastroenterologist. She is down to earth and overall a wonderful human being. My husband and I have been going to her for close to one year now, and I can truly say she knows her stuff. She had diagnosed me within the first three appointments and got me started on a treatment plan immediately thereafter. One note of caution: Her office does stay busy so make sure you bring something to read.
5.0 Rating
August 24th, 2016
Truly grateful
have suffered from health problems for most of my life. I have been to every type of specialist under the sky looking for answers but was unable to get better. Each specialist I went to started me on a new medication. While some symptoms would temporarily get better, other symptoms would start as side effects from the new medications. When all was said and done I was on seven different medications and was about to start my eight medication when I found Dr. Dipti through one of my friend's who had gone to her. The months following my first appointment can only be described as a whirlwind of emotions. After my colonoscopy she informed me I had severe inflammation and needed to make some drastic changes. She also let me know I had h pylori and put me on a treatment plan. After following her treatment and recommendations I have stopped using 4 of my medications and am trying to slowly come off the others. From 10% of my health I have improved to at least 75% in a little over 3 months. I know I still have 25% of my health to go but after 13 years of abuse it is going to take a little while. However, I cannot thank her enough for getting me back to health. The pain I use to feel across my entire abdomen has subsided and my acid reflux has gone away. I won't tell anyone it was easy as there were some setbacks (my own fault) but I am truly grateful for what she has done for me.
5.0 Rating
August 14th, 2016
Nice doctor
5.0 Rating
August 3rd, 2016
5.0 Rating
August 2nd, 2016
Gifted practitioner
5.0 Rating
August 1st, 2016
Good Experience
Approaching 60, I have seen several doctors over the years for different conditions. Her office looked considerably busier than what I have seen in the past but I chalked that up to her reputation. I was referred to her by a work colleague of mine who had been seeing her for over 10 years and had nothing but positive things to say about her. Nonetheless, I was skeptical and looked her up online. I saw some overwhelming positive reviews so I decided to give her a try for the stomach irritation that I had been having for years. I had multiple procedures done in the past looking for a cause but nothing had been found. After 30 minute wait, she walked into the room and started asking questions. Interestingly, her questions became more specific as I talked more almost to the point that she could guess my answer. Having been disappointed in the past, I did not want to hope too much but I was excited that she may know what is going on. She did an upper endoscopy on me that had already been performed by other practitioners but somehow found things that had been missed before. When I came in for the follow up visit, she walked me through what was wrong and what needed to happen with my medications and diet going forward. After two weeks I am feeling so much better. I will caution that her office tends to stay busy. But if you have GI problems, I strongly recommend Dr. Bavishi.