Rate Now
Share Your Experience
Have you seen Dr. Dmitry Golovko?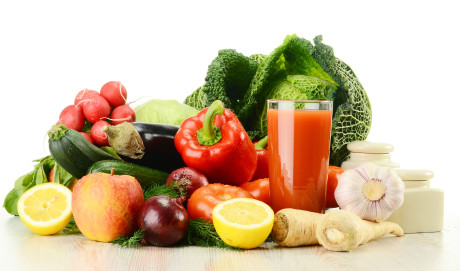 Type 2 Diabetes
Type 2 diabetes is a chronic disease in which your body is unable to maintain a normal blood sugar (glucose) level.
Quality Rating
Dissatisfied
14 Ratings with 8 Comments
1.0 Rating
February 24th, 2017
Highly unsatisfied by this so called Dr.
Had to see this Dr. due to an accident at my work. It was a head injury. I was having headaches every day. Saw him a total of 3 times. He never could tell me anything about why the headaches still occur. He even told me he had no idea how to treat me so he released me knowing I still suffered with these headaches and occasional dizzy spells. He put in his release report that the problems I am having is due to other issues and not the accident which is far from the truth. He released me to go back to work. So my case was closed. He is nothing but a workers comp Dr. who has no professional office or staff. Very unprofessional. I do agree with all of the other reviews. Avoid using him if at all possible.
1.0 Rating
September 8th, 2016
Fraud
He made me wait almost 2 hours, while he didn't have any patients in his office. He had a female in his office who didn't speak and stared and made me very uncomfortable. Every time I spoke, he would raise his hand and was very argumentative. I felt he was against me as soon as I walked in the door. This man is 100% out to help the companies and hurts the employees. He makes assumptions and doesn't listen when things are explained to him. He made me feel very attacked and treated me as if I was faking my injury.
2.0 Rating
July 20th, 2016
Not an impartial Dr. But a Dr. Whored out to insurance companies!!!
This guy is rude, late to appointments, very conceited. He is a prostitute and his customers are the insurance companies. This guy is a quack and has no business. Destroying the lives of people with his false reports. He stated I had a normal gait, he never saw me walk. I came and left in a wheelchair.
1.0 Rating
April 27th, 2015
1.0 Rating
January 8th, 2015
1.0 Rating
March 17th, 2014
Avoid at all costs
I had to see this "Doctor" as part of a Worker Compensation Medical review. He already had his answers to ensure he could give the insurance company the answers they needed to drop my coverage. He'd ask a question, then immediately look down at a file, then while I was in the middle of my answer he'd ask another question, never paying attention to what I was trying to convey. His report to the insurance company was completely inaccurate, full of incorrect information and within 30 days, workers comp closed my case and I'm now on my own to pay for the remaining treatment required
1.0 Rating
June 6th, 2013
This man met with me in a small, messy, smelly office in a bank building. He himself was dirty and unkempt. He had not looked at my file nor did he appear to care about anything I said. He spent most of his time making fun of the other doctors who had seen me. He said I would never get another job because I was " old and you are a woman", not because I had been injured. There was no one else present in the room, he did not use any instruments to examine me. He is just there to dispute workers' comp claims and dispute benefits. Very unprofessional.
1.0 Rating
May 30th, 2013
worst i have ever seen
Not only will he tell you he does not want to know how you feel. He will cut you off and not let you finish talking when he asks something. And loves to change the subject when you need to tell him something. Does not evaluate you properly. He has no gowns to change to. A table in a tiny room in Abilene Tx with all his stuff on it. That can not allow a patient to be look at. Since you can not lay on it. With it being used as a desk. A corner for you bottom will be the best you will get. And he has no interest in finding out what is wrong with you. How can he. He does not want to know if you are hurting or feeling. He does not bother checking blood pressure or heart rate and he should in his line of work for those hew do not have issues with it and it is high can be a clear sign of pain. Has no bedside manner and will give a poor exam and you can not tell him if it hurts then ether. I was told he was an orthopedic specialist and i find out he is a independent occupational specialist for big companies and that is not the same. His job is to tell people there is nothing wrong and nothing else.
5.0 Rating
November 5th, 2016
5.0 Rating
October 13th, 2014