Rate Now
Share Your Experience
Have you seen Dr. Dominick Ligresti?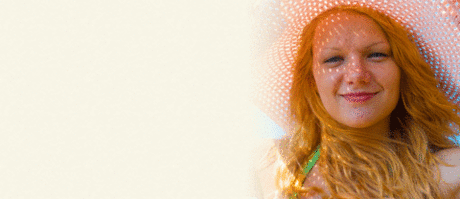 Skin Cancer
Get the facts about skin cancer, including the different types and symptoms.
32 Ratings with 16 Comments
5.0 Rating
December 21st, 2016
Great Doctor! Nice office staff
Dr Ligresti is great. I got Restelyne and Botox as well as Microderm and my husband said that I look 10 yrs younger. They also sell great products. My friend went there with their little baby as Dr Ligresti is also pediatric dermatologist and baby had a bad rash and nobody else could figure it out and he did after the 1st visit. I love him!!!
1.0 Rating
November 2nd, 2016
For many years was a patient at Ligresti Dermatology. First started with Dr. Chimino then with Dr. Sakiya both who seem to have left the practice. Have seen Dr. Ligresti for a few years now. Have very good opinion of Dr. Ligresti but my complaint is that I cannot reach the office to make a follow-up appointment. Call the office and the line is all ways busy or the phone rings with no one answering it. This has gone on for a week at this point. Problems is if I had to cancel and change an appointment, how could I do it? Am seriously thinking of changing to another dermatologist whose office answers the phone. What good is Dr. Ligresti doing me if I can't schedule and appointment with him?
1.0 Rating
April 30th, 2015
Would never recommend or go back.
Tried to make an appointment and the snooty lady on the phone made us leave work early to come 15 minutes before we asked to come in. Thanks. Nevertheless the doc showed up an hour later. Then we were placed in a room and the nurse was very nasty, not the Spanish lady, she was nice. They came in twice and asked me to go back into the packed waiting room with my screaming baby because they couldn't handle the kid crying and said we have to wait a lot longer. Asked for a refund and asked myself why would I use the benefits I work hard for for such horrible service in healthcare.
1.0 Rating
April 3rd, 2015
1.0 Rating
March 9th, 2015
5.0 Rating
July 3rd, 2013
Dedicated
DR.Ligresti was so amazing with my young son the only one to take on the daunting task of the skin problem that no one else knew or tried to help us I was a young single mother of five he remained a wonder sourse of support for us as well as relentlessly finding out by his dedication and determination my sons diagnosis.The Doctor had more recently removed skin cancer from my eighty year old fathers nose he had no further problems dad was so happy with Dr Ligresti
5.0 Rating
June 27th, 2013
If I use the list given for the # of stars, getting an appointment was no problem. I wanted a Saturday or a night and had a choice of the day and time. I had a little bit of a wait but nothing crazy. The staff were all very nice. No one had an attitude like some offices I've gone to. The doctor told me the problem and the medication he gave me was right on. He made me feel comfortable teasing me about my Mets shirt (he's a Yankees fan) and I didn' feel rushed when I had questions. All in all it was a great visit.
5.0 Rating
May 14th, 2013
5.0 Rating
April 11th, 2013
LOVE Dr. Ligresti! I had the worst acne ever and within a few months I looked like I never had anything there. I had medication and a few microdermabrasion treatments (soooo relaxing!) and a chemical peel and even the scars I had were gone. My wedding pics look amazing and I didn't have a ton of makeup on trying to hide everything. I didn't see him for anything but my acne problems but he is the BEST for acne!
5.0 Rating
April 11th, 2013
5.0 Rating
August 16th, 2012
no complaints