Rate Now
Share Your Experience
Have you seen Dr. Don Endress?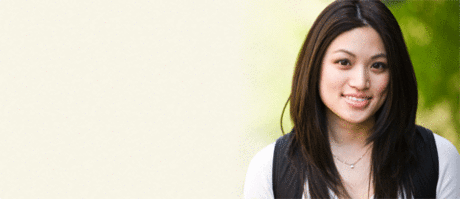 Birth Control
Get the facts about birth control so you can decide which type is right for you.
29 Ratings with 8 Comments
1.0 Rating
October 20th, 2016
Went for a referral last week. Refused to give a referral to specialist but willing to medicate symptoms...No need to understand what is really going on...Instead of listening to me, the patient, about what I was looking for, my concerns for my health and why, he had to give me details on his experience. He and some of the staff are on the defense instead of listening... Looking for a new primary.
5.0 Rating
April 12th, 2016
2.0 Rating
February 18th, 2016
Was involved in a dirt bike accident and was mediflighted to a hospital where I was admitted. The nurse practitioner had the nerve to tell me that they didn't give out norcos for road rash. Well they don't admit you for road rash either. I fell off a dirt bike going 40 mph and I'm 300 pounds, you can only imagine how sore I am. Trust me and find another doctor, you don't want to get stuck in pain with no meds. Keep in mind I only asked for a weeks worth of meds.
4.0 Rating
July 25th, 2015
Dr. Endress is a pretty good doctor, all things considered. He sometimes needs to be persuaded to do the right thing for the patient, but on the whole, I think he wants his patients to get better- and if that is not possible, to at least feel fewer debilitating symptoms. I have seen some of the finest doctors that the Western US has, and a couple of the worst, and Dr. Endress is closer to the finest than the worst. Oh, and one more thing- he has a vast knowledge of pharmacology, which is something that cannot, in all honesty, be said of most doctors.
5.0 Rating
January 29th, 2015
1.0 Rating
July 10th, 2013
Concerned Family
This doctor was the rudest person! He never even laid his has on my family member that was in his examination room. He sat there and lectured her for ten minutes and then got up to leave. That's when I stopped him and said we had some questions. I could tell by his response that he was annoyed that we dare ask anything. He ran through my question with sharp condescending remarks. Dr Endress failed to do his job in the first place and never took any responsibility in the lack of care he provided. If you love your family member steer clear of this doctor.
1.0 Rating
May 20th, 2011
SARCASTIC BESIDE MANNER
once I arrived I was taken to a waiting room where a patient was already sitting in the room, they had me stand in the hall while he left. when i entered the room the smell was so horrible I almost gaged. i sat for what felt like an eternity so i decided to play a quiet word game on my cell phone. when he entered the room he saw my cell phone and immediatley lectured me and told me to put it away and said "nothing gets me more fired up than someone on their cell phone in my office". he proceeded with sarcastic remarks about a cosmetic procedure I had done and would not refer me to the dermatologist i wanted to see to remove a mole on my leg and skin tags. he said he can do them in his office with minimal scarring. well i let him and he scarred me up pretty bad. my leg has a nickle sized scar after he said it would be a small thin line and he also burned my skin tags off but when a little haywire with the device and burned a much bigger sized mark than my tiny skin tag was and now i have large scars there as well. I decided I didnt want to return so i took my own stitches out after 16 days. his office was filthy dirty. stains on the chairs, dirt on the floor even the handle to his office and the door was filthy dirty. i realize this is a small town dr. but renovate your office and work on the putrid smell and your beside manner.
5.0 Rating
November 10th, 2010
MARTIN MALDONADO
I KNOW THAT WHEN I GO AND SEE DR D ENDRESS,THAT IAM GOING TO RECIEVE THE BEST CARE EVEN IF I DONT LIKE WHAT HE MIGHT HAVE TO SAY....HE IS VERY CARING ...
4.0 Rating
September 14th, 2017
5.0 Rating
April 24th, 2017
5.0 Rating
March 6th, 2017
4.0 Rating
February 8th, 2017