Rate Now
Share Your Experience
Have you seen Dr. Don Enty?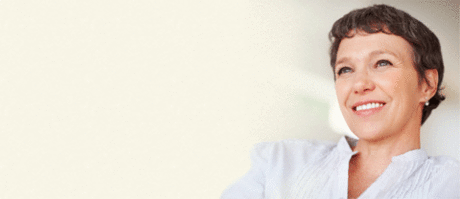 Fibromyalgia
Get the facts about fibromyalgia, including the symptoms and conditions that may be related to it.
44 Ratings with 11 Comments
5.0 Rating
August 9th, 2017
Great - Understanding - Extremely Knowledgable
You have two ways of seeing Dr. Enty and BOTH are very acceptable. Dr. Enty has two Nurse Practioners and they are fantastic. They are very understanding and listen entently to what you have to say. They take copeous notes so they can discuss each case with Dr. Enty personally. The next step is very hard but is worth the wait and that is to see Dr. Enty himself. He is extremely busy with surgerical Therapy of which he is one of the BEST in the USA. That was an award given to him by his peers. I have been a Patient for 12 years. I would recommend NO ONE ELSE! Thank You Dr. Enty! I have my life back because of you and your staff.
5.0 Rating
June 8th, 2017
Best doctor for patients with Trigeminal Neuralgia.
5.0 Rating
May 16th, 2017
Finding a solution to my pain.
Dr Enty is amazing, if one process doesn't work he will continue to work to find a solution not only on the pain management side but also with the surgeon.. I have full faith in his judgment and know he is not a typical pain doctor that will just had out pain meds. Dr Enty is very particular with his practice in pain management and how he handles his patients.. Truly could not have a better pain management doctor on board in finding a permanent solution to my lower back/nerve pain.
5.0 Rating
May 1st, 2017
very attentive and caring
Dr Enty takes time to listen to you. And with out his help I am not sure I would have regained use of my right arm with out his expertise, following a bad surgery of my neck which left me with very little use of my right arm.. I still lost my c5 nerve. But he keeps the pain from that as well as my neck under control. And I have use of my arm and was able to return to work. If your needing pain mgt he's good but he'd strict so don't bother if your just doc shopping he' s way to smart for that. Which is fine with me. Love him great personality.
1.0 Rating
December 31st, 2016
Horrible
Very judgmental, does not care. Will not admit when he is wrong. Awful doc. My insurance says they have had lots of complaints. He violates confidentiality and will tell other docs about you so it will make it very hard for you to find another pain management doc. Even if your pain is genuine he will judge you. Don't go see him!
1.0 Rating
November 7th, 2016
LeTierra
5.0 Rating
September 9th, 2016
A Doctor that Cares
I first visited Dr.Enty when I injured my neck. Had a series of epidurals and the problem finally became manageable. Injured my back while chainsawing some trees. Epidural didn't work. We had to do facet joint injections. He took time to explain everything to me. He and his staff have always made me feel relaxed. I wouldn't trust my back to anyone else! Debbie, his scheduler is amazing!
4.0 Rating
July 10th, 2016
I went to him for pain management. He was concerned about my pain and we tried a pricedure that I'd had before or similar. The procedure didn't work, which wasn't his fault after 3 neck surgeries by other doctors which were neurologists (1) did not fuse, (2) different doctor and I got a terrible infection with an egg size knot on neck, which the 2nd doctor had to scrape out and check the surgery he did. I have continued to have pain in my neck without relief. Pain stays around 7 and goes to 10. My medication had been cut back from pain medication by 3rd doctor which pain would flare up. I was referred to him by my neurologist. He has a very good bedside manner and doesn't seem to rush me in and out. He seems to care about getting my pain under control again. He's is not a pushy doctor who wants to do another surgery since the first didn't work and I'm grateful for that, because I'm not going to go through unnecessary steroid shots again, I just want the pain to calm down and Dr. Enty seems very sincere about helping to make that happen. I don't think the pain will ever go away, but getting the edge off would be wonderful and he's willing to work with me.
5.0 Rating
December 29th, 2015
Replace the patient tech.
5.0 Rating
January 6th, 2015
5.0 Rating
June 14th, 2012
3.0 Rating
September 24th, 2017