Rate Now
Share Your Experience
Have you seen Dr. Don Lerner?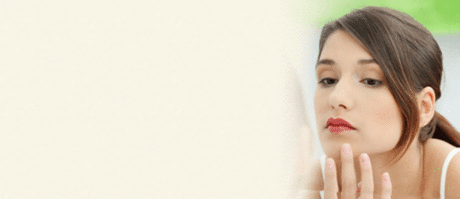 Acne
Get the important facts about acne, including the different types and what causes it.
25 Ratings with 14 Comments
5.0 Rating
November 2nd, 2016
Cancer diagnosis
Dr. Lerner and his staff all go above and beyond. Last year (2015) my husband saw Dr. Lerner for loss of voice. His initial diagnosis was probable cancer of the larynx. Dr. Lerner and his office staff was able to get him scheduled for definitive diagnosis and then arranged for him to be evaluated by oncologist immediately. Because of Dr. Lerner and his staff, we were able to have treatment begin in less than one month. One month from initial diagnosis to evaluation by radiation oncologist, planning and treatment beginning was amazing!! I attribute this all to Dr. Lerner being dedicated enough to make calls and arrange all this so quickly. I would recommend him time and time again.
5.0 Rating
September 29th, 2016
patient
Dr. Learner is top in his field. It's sad someone had a bad experience and rated him so poorly. He is not out for money. I know a few people that's gone to him he helped. They all had their issues taken care of. He is funny and has tremendous knowledge in his field. No one should rate this doctor for less than fantastic in getting whatever is wrong corrected. Thank you Dr Learner!
5.0 Rating
September 29th, 2016
Great since of humor which helps...he helped me with my hearing problem I had since a child and did surgery on my nose. I can breath so much better and no more snoring! He was great at putting you at ease prior to surgery and just very knowledgeable. He took care of my problems. Thank you Dr. Lerner!
1.0 Rating
July 17th, 2015
Dr. Lerner cares only about his paycheck, his status, and his ego.
I would not recommend Dr. Lerner in the least. My experience with him has left no redeeming qualities in the least. I arrived at my appointment on time and checked in; I had previously filled out and faxed my paperwork online. I called the morning of my appointment to confirm they received my paperwork and they confirmed that yes, they had. Then, about fifteen minutes after waiting to be called, the staff called me up to inform me they lost my paperwork and could I please fill it out again. I completed the 7+ pages again and handed then in. Close to an hour in the waiting room I was finally seen by the doctor. He was very cold and direct, never made eye contact, and never once smiled. I reassured myself by thinking that I don't need to be friends with my doctor; I just need to feel as though he is competent. He examined me for less than 2 minutes using no other equipment that a lighted scope and concluded I needed intensive surgery. This wasn't a surprise as an ENT recommended a few years ago I have the same procedure done. After that, he told me to schedule it with his office and was preparing to walk out. I had to ask him to stay so I could ask questions about my surgery. He was literally going to leave giving me no information at all about a 6 hour surgery that requires an overnight hospital stay. He answered my questions curtly and often laughed condescendingly after them – making me feel very embarrassed and uncomfortable. After doing extensive research at home, I decided to go forward with the surgery and called his office to schedule it. Because he was going on vacation, the earliest he could do the surgery was a date that was only 2 and a half weeks from when I need to move to law school (in Virginia) to start my first semester. I was worried I would not have enough recovery time. I explained this to the nurse on the phone and she said it's possible, but that I was cutting it close. I ask her to very tentatively schedule me for that date, but that I still need to talk to my parents and get their insight, as my mom would be my primary caregiver during recovery, and I would get back to their office with a definite. After consulting my family, a calendar, and thinking about it, I just thought it wasn't a good idea to move states away and start law school while still technically recovering from surgery. My solution was to contact another doctor in the Baptist ENT group to see if it was possible he could see me and do my surgery any earlier in order to ensure I was as healthy as possible for the start of school. If this was possible, I planned to immediately contact Dr. Lerner's office and let them know. I explained the situation to the new doctor's office carefully stating that this was nothing personal, merely a scheduling conflict and at the end of the day I needed the surgery and wanted to be as healthy as possible. They said they would speak to the doctor and call me back. About thirty minutes after this phone call, I got a call from Dr. Lerner's office from the same woman who told me I would be "cutting it close" if I scheduled my surgery with Dr. Lerner. They informed me because I "went behind his back" to another surgeon, he will no longer care for me as his patient or do my surgery. I explained to her that it was on their office's concern that I reached out to another physician just about SCHEDULING and nothing else. I explained to her that my health is my priority and I did not mean to step on anyone's toes but that it wasn't my fault Dr. Lerner was going on vacation. I merely was trying to schedule an invasive, intensive surgery earlier to ensure I recovered from it in a way that worked with my life and needs and as a member of the health profession, should that not be completely reasonable especially since you were the person who said I was cutting it close? They were cold and indifferent and just repeated that he refuses to treat me. At the end of the day, I think I lucked out because I would never want to be in the care of a man like that. I found the entire thing to be selfish, immature, and quite frankly absurd. It just emphasized to me that Dr. Lerner cares only about his paycheck, his status, and his ego – not his patients.
5.0 Rating
April 6th, 2015
5.0 Rating
February 18th, 2014
fabulous
5.0 Rating
March 2nd, 2013
Dr. Lerner is an incredible doctor! Highly recommended!
1.0 Rating
September 26th, 2012
Not a real plastic surgeon
5.0 Rating
September 24th, 2012
5.0 Rating
August 23rd, 2012
Dr. Lerner is exceptional!!
5.0 Rating
July 31st, 2012
5.0 Rating
July 3rd, 2012
Excellent caring doctor
I had no trouble getting an appointment. Dr. Lerner took time to listen to my problems. He provided excellent care. I have recommended him to my neighbors.