Rate Now
Share Your Experience
Have you seen Dr. Donald Brandon?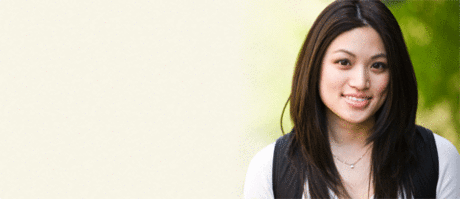 Birth Control
Get the facts about birth control so you can decide which type is right for you.
Quality Rating
Highly Satisfied
13 Ratings with 9 Comments
5.0 Rating
February 7th, 2013
San Diego's Finest
Dr. Don is a rare find. What's more incredible is that he's still seeing new patients - how is it a guy this good has time to see someone new? He isn't the kind of doctor who has the nurse do all the work and then comes in for five minutes and leaves. He likes to spend time with his patients. Sometimes this means you have to wait for a few minutes - because he does have other patients and he treats them all so well - usually it doesn't though because he makes time for everyone. This guy cares though. And he's hilarious; he has so many interests that we always have something new to talk about in addition to my conditions... and I know his other patients say the same. The reviewer who says he's "past his prime" clearly has the wrong doctor because Dr. Don is young, energetic, extremely well-trained, great bed-side manner, and as good as it gets. Go see him!
5.0 Rating
January 29th, 2013
Greatest Doctor in San Diego
1.0 Rating
March 2nd, 2012
Not a good experience
I've never had such a bad experience with a doctor before. I recently went to see Dr. Brandon due to a recent allergic outbreak. This was my third visit, due to the experience I've had, it will be my last visit.1. During my first visit I sat in his office where he pried into my personal life and became upset when I refused to reveal anything about my religious beliefs, my girlfriends religious beliefs or her parents religious beliefs. I sat in his office for well over an hour. 2. I went back for a follow up visit and Dr. Brandon became very upset when I questioned his methods after he asked me, "DOES YOUR GIRLFRIEND LOVE YOU?". He repeated the question without explanation when I simply asked him, "What does this have to do with my allergies?". He repeatedly asked me, "Does your girlfriend love you?". The only reason I didn't get up and leave right there was because of how bad I needed medication for my asthma. He then proceeded to ask me where and when I met my girlfriend. I replied it was private information.Later during my visit while I was with a nurse, Dr. Brandon came up to me and said, "Happiness is everything", and then walked into his office. He came back from his office 5 minutes later while I was getting a shot and said, "SOMETIMES PEOPLE SCRATCH THEMSELVES BECAUSE THEY WANT TO MAKE THEMSELVES UNATTRACTIVE TO THEIR GIRLFRIENDS...BECAUSE THEY DON"T LOVE THEM."I replied, "I have asthma because of my allergies to dust mites." 3. He sent me a confusing letter, summing up my visit two weeks later. He mentioned the wrong medications and still included his unsolicited opinions about my personal life. 4. His staff is unprofessional. One nurse was walking around handing out popcorn to the other nurses while I was getting a shot. Completely unsanitary.5. Dr. Brandon gives you an unwanted opinion about personal information which isn't relevant at all to my health.6. I asked for some information about my condition and was given a print out from some website. Dr. Brandon is past his prime and shouldn't be practicing medicine. I've never had such a ridiculous experience with a doctor before.
5.0 Rating
February 7th, 2012
Marcus Welby still exists!
This doctor practices Medicine the way it is supposed to be. He can do just about anything in his office. No need to run around to different locations for X-Ray. blood, etc. He always gives me the time I need, even when he's running behind. Excellent bedside manner and compassionate care. This guy needs to be the one to reform the healthcare system, not Washington!
5.0 Rating
November 20th, 2011
Best doctor I have ever seen
5.0 Rating
January 20th, 2011
Marcus Welby Returns!
What a great find! I didn't know doctors or offices still exist like this. This guy is terrific and actually cares for his patients well-being. He takes time with you and his staff is great. He actually calls you on the phone personally to give you ALL of your test results, not just if it's bad news. He feels like one of the family!
5.0 Rating
August 24th, 2010
Caring Doctor
Dr. Brandon was referred to us by friends and we could not be happier with our experience. He is an "old fashioned" doctor and really cares about his patients. We were amazed by the amount of time he spent with us and we never felt rushed. Other doctors seem to be always leaning out the door or thinking of other things. Dr. Brandon really listened to us and had great follow-up communication. In addition, he helped my husband with a chronic problem and provided relief that he had not felt in years. No matter what happens with our insurance coverage, we will only go to Dr. Brandon in the future.
5.0 Rating
January 4th, 2010
Good Doctors Still Exist
When I first arrived at Dr. Don's office, I came prepared with a summary of my medical history and that of both Mom and Dad. Dr. Don spent about 10 minutes reviewing my complaints and history and immediately took action. His bedside manner is exceptional, he spends the time YOU need, and is very accurate with diagnostics. If you are in the market for an outstanding primary physician, allergist, or a great doctor, he's your man.
5.0 Rating
July 24th, 2014
Nearby Doctors

Dr. Donald Brandon is similar to the following 3 Doctors near San Diego, CA.