Rate Now
Share Your Experience
Have you seen Dr. Donald Poretz?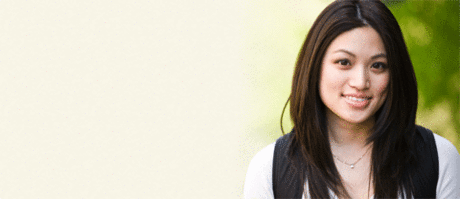 Birth Control
Get the facts about birth control so you can decide which type is right for you.
15 Ratings with 8 Comments
5.0 Rating
August 13th, 2016
Great Bedside manner
I found Dr Poretz to be exception. Great bedside manner. Explained everything and very much wanted me to understand the choices and implications of decisions. He made it feel like a collaboration. Also, I rarely had to wait and if so, not for long. I am not a medical doctor, but he appeared to be right on top of things as I was able confirm elements subsequently with other doctors over time.
5.0 Rating
February 2nd, 2016
1.0 Rating
August 27th, 2014
Terrible doctor
I already wrote once - but then it got worse. I asked to have my lab results sent to me. and I DID test positive for ANA and for other blood tests!!! I called 3x to speak to someone and she (the nurse) quickly said "You're negative". well I wasn't negative - I was positive on 2 tests. she didn't even say for what or what tests they did. taking my lab records and going to a doctor who gives cares
1.0 Rating
August 26th, 2014
not helpful
Dr. Poretz was condescending and only seemed care about who sent me to him and that he "didn't know" my PCPs. I have had a recurring staph infection, bone and joint pain, and had an HLA B27 marker show up as reactive arthritis to an infection. He said "you look good to me" so he ran some tests, I had to call back 3 times to get the results - his nurse said "they were negative", she didn't tell me what tests they ran. very condescending and not helpful at all. I will not go back to him.
5.0 Rating
November 16th, 2013
A Great and Compassionate Doctor - The BEST
Dr. Poretz literally saved my life when I was 28, and demonstrated nothing but excellence as a physician and as a human being then, and throughout the years since - 35 years. His diagnoses over the years have been right on, as I have returned to him whenever I have faced unexplained health issues. He is always there for me, and always runs a full and complete battery of tests needed, to help get me answers to the unanswerable at times. This is a first class doctor - If you want a doctor who is excellent, and who really cares about his patients, go to Dr. Poretz. I have always known other patients who thought the same as I, and have even had numerous other doctors and health care providers speak exceptionally highly of Dr. Poretz. Dr. Poretz is the the kind of doctor that all doctors should be, or at least, aspire to be. I do not believe any of the negative other comments/reviews of Dr. Poretz that I just read at this site. Impossible. Not the same person that I've known as his patient for now 35 years.
1.0 Rating
August 30th, 2012
what a jerk-read on!
this "doctor" told me the name of the one test he would order for me, BUT he would not order it. He told me to go back to my primary care with the name of the test and to ask HER to order it. I did, but the primary care doctor asked me why didn't the infectious specialist order the test, that she wouldn't know how to write for such a test or where to send me. He told me lots of people walk around with chronic infection and fever and do just fine. "I never get sick," he said. I asked him how many years would my body hold up with a fever of 100 degrees, when it had been that high for six months and I had lost fifty pounds from the chronic vomiting. He said, "oh, who knows. You can always go to the emergency room." Thanks loads, Dr. Poretz. I ended up in the hospital three days later dehydrated and vomiting and was admitted for six days. They tried to do the work of this "doctor" for six days, and were baffled that a "doctor" of his reputation would blow off an obviously ill patient (I threw up in front of him into my barf bag). Don't bother with this guy. You'll never even get any tests or interest. Absolutely the worst.
5.0 Rating
August 18th, 2011
I couldn't disagree more with the previous rater. Dr. Poretz was very kind and attentive. I was treated very well.
1.0 Rating
August 26th, 2009
Great Staff and prompt appt, but he has no bedside manner
5.0 Rating
July 9th, 2017
3.0 Rating
July 23rd, 2015
1.0 Rating
May 11th, 2015
Nearby Doctors

Dr. Donald Poretz is similar to the following 3 Doctors near Annandale, VA.