Rate Now
Share Your Experience
Have you seen Dr. Donald Shearer?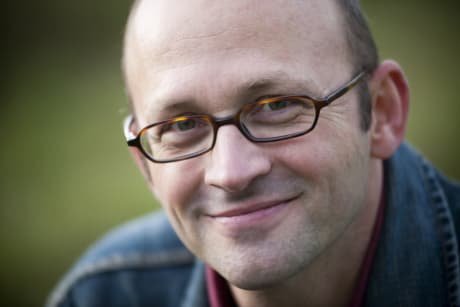 Chronic Dry Eye
Get the facts about chronic dry eye, including the causes, symptoms and doctors who treat this condition.
15 Ratings with 7 Comments
5.0 Rating
April 7th, 2017
Highest confidence in Dr. Shearer's training and professionalism
I have been seeing Dr. Shearer for my eye exams for years (I am 51 years of age). I trust him explicitly. Despite having other ophthalmologists closer to my home town, I choose to return to the office of Dr. Shearer for his training, his professionalism and his thoroughness, qualities that I value in a medical professional. His staff is competent and delightful. On site is an vision boutique that, in my opinion, is the best in the area for selection and service. A side note: over the years, there has been virtually no turnover in Dr. Shearer's staff. Treated with respect and dignity, they comprise a friendly and professional family. Another fine reflection on Dr. Shearer.
5.0 Rating
April 23rd, 2012
Physician
I don't know who these people are listed below, but I simply don't believe their nonsense. I have been going to Dr. Shearer for several years and have yet to experience the behavior they described about him and his staff. They are very efficient about getting you in and out the door which I appreciate. I suspect this is what is causing their misperception; but this is a visit to an eye doctor, not a masseuse, so get over it.
1.0 Rating
April 17th, 2012
Never again
5.0 Rating
March 30th, 2012
I've been with Dr. Shearer for over 15 years and even after relocating 1-1/2 away, I still drive up to Loma Linda to have my eyes taken care of by him. I admit that he doesn't come off as a warm and fuzzy type, but he honestly does care. He is not arrogant or cold as many have stated - he truly is wonderful. He's very conservative and cautious. I guess you could say a little old fashion. I've always been treated fabulously by his office staff. It's the one office that does not overbook, I don't have to calendar 3 hours to wait in a room to see a doctor. They work with you if there is an emergency (so sometimes you have to wait a little bit, but I'd rather do that sometimes then EVERY time). Dr. Shearer and his office personnel comes highly recommended from me.
1.0 Rating
October 31st, 2011
Patient Coordinator
1st.encounter was with a rather heavy set young women. Her 1st words: What ins.do i have instead of a smile & pleasant greeting.Dr.S.back off. assist. very good & pleasant. Dr.S. himself rather cold, errogant persona.No people skills. His front office recep.& optical tech. suddle but pleasant. The over all staff seems repressed due to their employer. The doctor sets the moral and it shows. I'm sorry I visited this office at all.
1.0 Rating
August 18th, 2011
Terriblae MD
This guy thinks he is God. He must have some personal problems which he brings with him every single time I go to his office. Very rude, arrogant and even argues with me about how I see or how my eyes feel. I am surprised nobody has sued him yet. I am in the middle of switching doctors since he is a moody person. Doctors deal with human beings and their lives, they can't bring any problems into office. Donald Shearer, you should have learned it 40 years ago when you graduated from medical school. I would not recommend him to anyone.
1.0 Rating
May 3rd, 2011
Run, don't walk!
I don't mind "arrogance" if you're good...but Donald Shearer (I won't refer to him as a doctor!) is THE MOST UNQUALIFIED Person I have ever met. (2) Eye Doctor's and (2) Neurologists have agreed and diagnosed my husband as "legally blind" (the problem is in his brain, not the eye lens) Shearer says my husband can see with appropriate glasses!...r u kidding me?...then prescribe these magical glasses!..Run from this man...very fast!
4.0 Rating
September 28th, 2015
4.0 Rating
September 23rd, 2015
5.0 Rating
April 10th, 2015