Rate Now
Share Your Experience
Have you seen Dr. Donna Groover?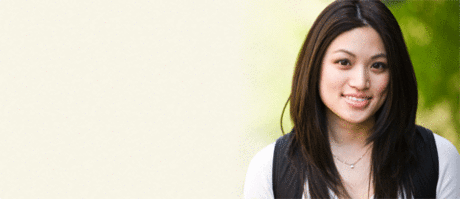 Birth Control
Get the facts about birth control so you can decide which type is right for you.
Quality Rating
Highly Satisfied
31 Ratings with 9 Comments
3.0 Rating
August 28th, 2017
Competent Doctor - Poor office practices
Friendly, personable, knowledgeable, and trustworthy doctor, BUT, long wait for appointments, poor communication between doctor and staff, hard to get straight answer to questions. Frustrating to have to deal with all these problems, when I know she is a good doctor. I wish she were in a small, private practice and you didn't have to go through Piedmont for everything. A lot of red tape and communication problems could be avoided.
5.0 Rating
June 29th, 2016
Kindness
Dr Groover was our family physician in Macon. I was very sorry when she left. I really wish she were here in Macon now. She found my husband's lung cancer and called him the miracle man when he survived it. Twelve years later he has cancer in the other lung. Gonna miss Dr Groover's kindness during the upcoming days/months.
5.0 Rating
April 28th, 2016
5.0 Rating
December 30th, 2015
1.0 Rating
October 10th, 2013
Not a good experience
I did not feel comfortable at this office. Dr. Groover can be okay at times, but the staff is very rude. The wait times can be extremely long because several patients are booked for the same appointment time. So arriving early isn't going to help. Overall, bad experience each time I had an appointment. This office does not follow-up after blood work, etc. You have to basically run them down!
5.0 Rating
May 20th, 2010
Dr Donna Groover Excellent Primary Care Dr.
Dr.Donna Groover is a excellent primary careDr.She took care of me over 9yrs Spends time with you&does all test regulary need for your condit.She is very caring!would refer to specialty Dr.if needed.If I needed pain relief she would work me in right away!I would recomend her to anyone looking for a Dr.to take special quality care of your family!!!Hate she left pract.&I can no longer see her.BEST Dr.I ever had.Hope to have her again someday.Is a down to earth person&easy to talk with!She is missed very much by me.Took great care of me!&wish I could find another Dr.of her quality!Have had nothing but problems trying to find another Dr.since she left forsyth Dr.office LLC&I can no longer be under her care.Also cared for my children.I had NO complaints at all with her.Was GREAT to diagnose&treat me&my family!I pray I will be able to have her as my primary care Dr. again one day!!GOD BLESS HER for her expertice as a family phy.& quality of care & kindness.I hate loosing her as my Pri Care Dr.I Have never had any dr.as Good as her in my life!!!Don't hesitate to see her if you are able!!
5.0 Rating
May 26th, 2009
Best general practice physician this side of atlanta!!
Dr. Groover has been my general physician since the day she went into private practice. I also knew her as a student at Mercer School of Med. You could not ask for a kinder, more compassionate physician who will go out of their way to find the answer to any questions you may have about your conditions. If she doesn't know what is going on with you she will not hesitate to refer you to someone who does know and she has done her research and "knows" who the best are in the area. She has for the most part, especially since leaving the Medical Center had excellent help and kind and courtious staff. I woud not hesitate to refer anyone to her. She can have an office full of people and if you have a problem she will take the time to listen and to make a referal appointment for you herself if need be. I think she is fantastic. She has seen me thru 2 back, 2 knee and a neck surgery and the loss of a child. You could look the world over and never be so blessed as to find a better GP.
5.0 Rating
March 30th, 2008
Great family doctor.
5.0 Rating
April 12th, 2017
4.0 Rating
January 16th, 2017
3.0 Rating
December 19th, 2016