Rate Now
Share Your Experience
Have you seen Dr. Donna Kolar?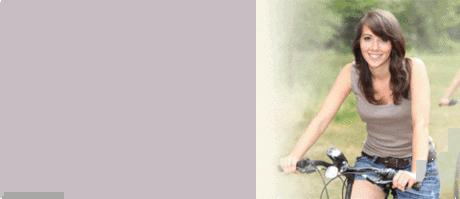 Endometriosis
Get the facts about endometriosis, including symptoms and parts of the body that may be affected.
Quality Rating
Highly Satisfied
42 Ratings with 11 Comments
5.0 Rating
October 28th, 2016
Professional and delightful
5.0 Rating
November 30th, 2015
1.0 Rating
July 13th, 2012
ms ayka
5.0 Rating
April 1st, 2012
Worth the wait
Dr. Kolar was very knowledge and professional however she is also very approachable.(I had previously had a bad experience with another doctor and finding Dr. Kolar was a Godsend). She made me feel very comfortable thereby trusting her and her diagnosis. During my hospitalization after surgery she came to my room and spoke with me both days. Although the office visit is very long she is worth the wait and I met many of her patients who have been seeing her for years and expressed the same sentiment. I have recommended her to others and I sought her out based on a recommendation from a previous patient.
5.0 Rating
October 24th, 2011
I have gone to Dr. Kolar ever since she started her practice. She is and excellent doctor. She has always met my needs. She is prompt on finding answers to any of your questions. She has also taken care of both of my daughters, over the years and we all in the family love her and respect her like she was our family.
5.0 Rating
June 13th, 2011
Delivered 4 of my babies!
I've had a great experience with Dr. Kolar. She was recommended to me and I haven't regretted it. She has made herself available to deliver all 4 of my babies. Although she is very busy and the wait time is long, I've felt that her caring and attentive nature was worth the wait. I've had no concerns about her staff and they are all especially patient when I've brought my kids to each and every appointment. I'd recommend for sure!
5.0 Rating
November 24th, 2010
Wonderful!
1.0 Rating
October 25th, 2010
Unfriendly
My overall experience with this facility was negative, I don't want to say that it was Dr. Kolar herself, as I never saw her. The facility alone was enough for me to change doctors, and since we see the nurse and staff 3 times more than the actual doctor I wasnt going to waste my time. When I first called to make an appointment I let the receptionist know that I had a history of a blighted ovum and really would like to come in before 8 weeks so I would not have to be pregnant for an extra month with another empty sac. She called later to make me an appointment for the following week which was fine, I figured they knew what they were doing since they knew how far along I was. When I came in I was a few mintues early and I came in only to get a sonogram. My husband was going to be there any minute, the sonographer came in to get me and I explained that he would be in any second as he was parking. She rolled her eyes and walked away. She never introduced herself while doing the sonogram, was extremely rough and never let me know what she was seeing while she was performing the sono. I was extremely frustrated. ALl she told me was that I could put back on my clothes. Then My husband asked her while I was getting dressed and she was short and very unhelpful. Actign almost as if she was angry for doing such a early sono ( mind you they made this early appoinment, I would not have made it before 6 weeks!!!! I figured they knew what they were doing)I did blood work and went in two days later and had another sonographer, her name was Joy and actually talked with me which was helpful. But I already had a bad impression of the facility. I then went in to do another HCG level and was told that the doctor would come in to talk to me. (I thought finally I get to meet her.) But she didn't come in, she told the nurse to have me come in in two weeks ( mind you I still have not seen a heartbeat and no fetal pole!) So basically it was pointless to go in early since they found out nothing and I still do not know if my pregnancy is viable and now I have to wait until 8 weeks but now I'm more stressed than ever with the facet that I may have a eptopic and a blighted ovum... ( What the second sonographer told me).I have called today to get my HCG level from the last test but of course they never called me back!!! Not a warm place to go unless you want to be treated like a heard of cattle!!!!
5.0 Rating
January 12th, 2010
Awesome Doctor...
I have been going to Dr. Kolar since I was about 16 years old and I am now 36. Dr. Kolar delivered my daughter that is now 6 and was wonderful during my entire pregnancy as well.. As for the wait time at the office I don't mind because when I needed her to spend extra time with me she did and even though it might have put her behind schedule she cared enough to do it and take the heat from the other patients waiting. In addition, you have to expect a doctor that delivers as many babies each day as she does to have some emergencies and if you were the emergency she would stop everything for you to. I also have several other friends and family members that go to her as well and they all love her to.I would never go to any other doctor unless I had to because she is caring, knowledgable, and awesome to say the least.
1.0 Rating
July 23rd, 2009
Worst OBGYN I've ever been to
I was in the waiting room for 3 hours before I got in to see her. I even called ahead to see if they were running late and was told everything was on time. Apparently my time is not as valuable as hers. The pregnant women who came after me got to see her first, not even sure why I made an appointment if they pick and choose who they want to see.Once I finally got in to see her the exam was extremely painful. Not exactly sure what she was doing but at one point she put her entire hand farther than it needed to go. I bled for 3 days after. That has never happened to me before. Sure a little light spotting, but bleeding for 3 days! I am very traumatized from this and I would definitely not recommend her. Also I never got my results. It would have been nice to at least get a "everything is fine" postcard.
1.0 Rating
June 3rd, 2009
4.0 Rating
July 29th, 2017
Nearby Doctors

Dr. Donna Kolar is similar to the following 3 Doctors near Fort Worth, TX.

Dr. Margaret Mcelroy

Obstetrics and Gynecology, Hospice and Palliative Medicine

Fort Worth, TX 0 mi