Rate Now
Share Your Experience
Have you seen Dr. Donnie Holden?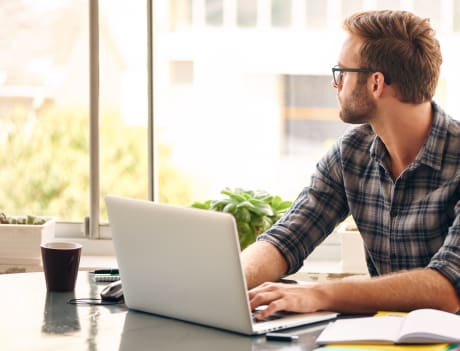 Adult ADHD
Get the facts about attention deficit hyperactivity disorder (ADHD) in adults, including the different types and symptoms of each.
36 Ratings with 12 Comments
1.0 Rating
June 6th, 2017
Unorganized and Unhelpful
1.0 Rating
April 4th, 2017
So Confused
3.0 Rating
June 20th, 2016
lost my load
1.0 Rating
June 14th, 2016
confused
1.0 Rating
November 19th, 2015
People are nuts
How can you trust reviews from clients ? I seen him and I'm still nuts. Christian values, is he helping the homeless ? Marriage counseling, LOL, don't even need to go there. Dude is getting old, maybe office people making good reviews, should be retired by now if managed money well. Springdale area full of nuts, so we need all the help can get.
5.0 Rating
November 11th, 2015
1.0 Rating
September 26th, 2015
Helping Hand
Tim, if want real help come on over to the Red Door. Don't have to depend on yourself to handle problems. I serve tables, leave me nice tips, maybe I can work on your problem at lower cost than place sitting in waiting room with crazy people. You could hire a working girl to talk with that would least listen to your problems at a lower cost. Lost my job, losing insurance, and learned to handle my problems myself. Look at that Dr Phil, never heard of him checking on anyone. Just for a show, lets people make a fool of their selves, and then have to deal with it their selves, is what I get out of it.
1.0 Rating
September 19th, 2015
Sometimes feel like a nut
5.0 Rating
June 12th, 2015
This is a very busy man, with a lot of admirable qualities! and credentials....27 experianece!! A solid Christian ,stills serves as Chaplain in the US ARMY........ when Springdale closed a crucial clinic that served children with mental illnesses, they had no where to turn. Dr. Holden along with some other doctors, squeezed in their already tight schedules to meet the needs of these abandoned youngsters! I did make it a bit harder to see him and his time is a bit more rushed for me, I am a regular patient. But the sacrifice he and others made, to make sure hundreds of outr youth were not abandoned with no alternatives. The clinic closed without warning and offered no other support.."see ya' and good luck!" Our psychiatrist in this area are already overworked. But Dr. Holden stepped up to the plate! God bless him!
1.0 Rating
July 2nd, 2013
Leaving this doctor ASAP
This is by far the worst doctor's office I have ever been to in my life. The receptionist is incredibly disrespectful, unprofessional, and apparently can't even do her job. I canceled an appointment and rescheduled for a few weeks later only to show up and get charged $50 for a "missed appointment" because she "has no record of it being requested to be canceled." She flat out lied when I asked who is her boss (I was looking for an office manager to speak to) and and said Dr. Holden is her only boss. After speaking with Dr. Holden, I found out that's not the case, and he said he "will look into it," though he seemed less than caring about the whole ordeal. I needed a routine refill of very important medicine that the receptionist (who refused to let me speak with the doctor) said Dr. Holden will not even give me 3 weeks worth to hold me over until their next available appointment so I was forced off my medicine cold turkey for a while. I will certainly be seeking a new doctors office because even if Dr. Holden himself isn't a terrible doctor, if you don't have access and you have his staff making decisions for him, then it does you no good anyway. Especially for people with mental health issues, the last thing you probably need (I know it's true for me) is to have to fight just to get the help you need. Do yourself a favor and find a different doctor.
5.0 Rating
April 18th, 2013
Excellent Therapist on site/ Excellent Dr and Nurse Practitioner
When I first came to Dr Holden, I had been through 20+ years of misdiagnoses. I finally found out what was going on with my brain, body, and past, and how to help fix it. Dr Holden is extremely thorough, VERY well-educated, and experienced. I hold his staff in high regard due to their friendliness and care. I have recommended this particular doctor to several people. I would do so again. If you deal with PSTD, this is the person with whom you would find a discussion with extremely life altering. For the better.
1.0 Rating
March 5th, 2013
Mad person
Nearby Doctors

Dr. Donnie Holden is similar to the following 3 Doctors near Springdale, AR.