Rate Now
Share Your Experience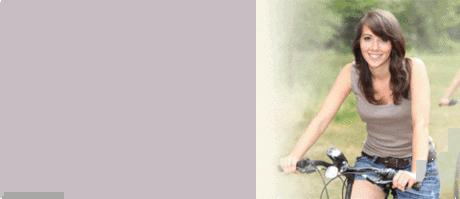 Endometriosis
Get the facts about endometriosis, including symptoms and parts of the body that may be affected.
Quality Rating
Highly Satisfied
22 Ratings with 10 Comments
5.0 Rating
October 18th, 2016
I saw Dr Dy today and was very impressed. She's very intelligent but brings it down to the patient level. She asked me multiple times if I had any more questions for her. I waited about a half hour to see her but I am very satisfied with the care I received today! Knowing how thorough she was with me makes me confident in her care for other patients!
5.0 Rating
October 2nd, 2015
5.0 Rating
March 17th, 2015
5.0 Rating
February 10th, 2015
Happiness
I find this office/Doctor and front staff to be incredible! I was so very impressed by the thoroughness of Dr. Day and her staff, I went into this pregnancy scared out of my mind as I gave birth to my last child at 24 weeks, and I left my first ultrasound with comfort in knowing that they are going to do everything they can to help, and are willing to listen to me!
5.0 Rating
August 23rd, 2013
Awesome Doctor!
Where to start - wish all my Doctors were as compassionate an caring as Dr. Day. I was assigned her after getting a DVT at 20 months with my first child. After having a miscarriage for my 2nd and having horrible treatment, I demanded Dr Day for my 3rd FT pregnancy. She is wonderful! She would sit and explain everything to my husband and I in detail during my first pregnancy when I was hospitalized and put kn blood thinners for the clot. She fought with the insurance company to cover my injectables, and won! On my second FT pregnancy, she worked with me to induce my delivery so she would be there when her son was going to be in a skiing competition and another clinic might have done the delivery. I am so happy she was there because my daughter went into distress with the cord wrapped around her neck. Dr Day looke at me and said either you get the baby out or I will. I have never pushed harder in my life, but we got her out! The staff in her office was great and even snuck me in for another ultrasound to check the baby's sex when my husband was out of town. She wouldn't turn over so I had to wait. Love love love Dr Day.
5.0 Rating
July 11th, 2013
1.0 Rating
June 27th, 2013
I would not reccommend Dr Day to anyone. She told me from the get go that my baby definitely will be down syndrome. Every visit she kept bringing it up even after seeing the ultrasound that showed her being not! In my opinion she was basically telling me to go ahead and abort my child. Now I have a beautiful 1 month old and perfect health. I just dont want other parents to be go there get told they have a downs syndrome or other issues, get terribly worried for 9 months or go ahead and listen to her advise and abort the precious child that God has blessed them with. Besides Dr Day, her staff is very friendly!
1.0 Rating
October 25th, 2012
Told me to let my fetuses die
I was scheduled for an ultrasound at 9 - my husband was to meet me. She took me in at 8 instead, by myself, diagnosed my twin boys with TTTS, and told me to let nature take its course and let them die. If I attempted to save them, I would just have caused brain damage. Her bedside manner in delivering this news was anything but sensitive. She then left me alone in the dark to wait for my husband. When my husband arrived, we left and called 2 other doctors who both told us they thought our boys would be just fine. Needless to say, we transferred doctors. Today, we have two beautiful, healthy, and happy 2-year-olds. I would NEVER recommend anyone see this doctor.
5.0 Rating
June 22nd, 2012
Best Doctor
5.0 Rating
December 2nd, 2011
5.0 Rating
June 23rd, 2015