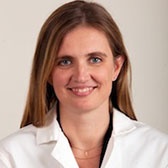 Brought to you by
Patient Reviews
?
Overall Rating:

Total Ratings

14

Total Reviews

3
Ratings

| | |
| --- | --- |
| 4 stars | |
| 3 stars | |
| 2 stars | |
| 1 star | |

| | |
| --- | --- |
| Ease of Appointment: | |
| Promptness: | |
| Courteous Staff: | |
| Accurate Diagnosis: | |

| | |
| --- | --- |
| Bedside Manner: | |
| Spends Time with Me: | |
| Follows Up After Visit: | Currently 3.6666666666667 of 4 stars |
| Average Wait: | 10 minutes |
Dr. Altschul and her co-workers saved my life by repairing a pretty bad burst brain aneurysm (with clips) and by coiling a bulging blood vessel. I am beyond grateful to be alive and to be able to write and submit this review! Dr. Altschul is the greatest!
by Lindita K. on
Nov 29th, 2013
This past year has not been any easy one. Not only for my father but my family, but as a 15 year old girl having to go through this stressful situation this past year it was good to have hope. My father had a stroke at the age of 52 . It's not easy to have your whole world flipped upside down in a single day. The worst part was not knowing the cause. Not only did Dr. Altschul figure out the cause of his stroke, but gave hope back to my father that he so desperately needed, and peace of mind to our family. She not only diagnosed my father but gave him a fighting chance to get better. I want to thank her for explaining to us everything that happened and listening to us when we felt like we couldn't be heard. So thank you doctor not only did you help my father but helped my family.
by Betsabe R. on
May 2nd, 2013
Dr. Altschul is the best neurology in this country. She is very friendly and she likes to take a lot of time with patients explaining you all, also recently she operated me for two aneurysms in Valley Hospital- New Jersey with a new method " Pipeline Embolization Device" and everything went very well. I definitely recommend this doctor, she is very good and has blessed hands.