Rate Now
Share Your Experience
Have you seen Dr. Dorothy Merritt?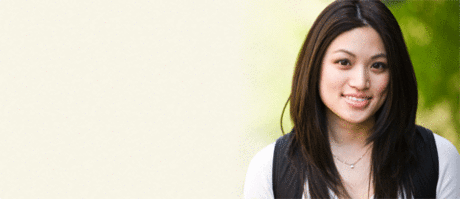 Birth Control
Get the facts about birth control so you can decide which type is right for you.
Quality Rating
Highly Satisfied
45 Ratings with 13 Comments
5.0 Rating
August 20th, 2017
The first time I went to Dr. Merritt was 26 years ago. She correctly diagnosed me within minutes after I had been told by other doctors for 15 years that "it was all in my head ". In addition to an autoimmune issue, I am very chemically sensitive and tolerate few medications. What would I do without the amazing expertise of Dr. Merritt? I still go to her. Sometimes I have to wait a while in the waiting room. She's worth the wait.
5.0 Rating
July 3rd, 2017
5.0 Rating
December 18th, 2015
Excellent
IDr Merritt is the best around! She listens and questions then takes the time to talk to me. The whole office is great. I too work in the Medical Field but they are always willing to work around my crazy schedule. I tried switching to a Dr closer to work/ home but realized that Dr Merritt is worth the extra drive
5.0 Rating
November 20th, 2015
5.0 Rating
November 8th, 2015
3.0 Rating
November 4th, 2015
A doctor that listens!
Dr Merritt's knowledge of regular medicine as a doctor combined with her knowledge of natural medicine is exceptional! When i first saw her I told her of my bad experiences with other docs that wouldnt "listen" when i told them of severe side effects I had while taking drugs they prescribed to me....she DID listen & umcovered the problem! I wouldnt change primary care docs for anything!
5.0 Rating
October 27th, 2015
Dr Merritt and her phy assistant are so professional and accurate and I really appreciate it. She is very popular, so if I can not see her right away, I can see her PA, usually that very day and her staff is so nice about trying to get me in... I've been seeing her for over 4 yrs now and I'm not an easy case, having many problems from my Kidney transplant. She is in TX City and I'm in League City, but it is worth the 20 minute drive. They are a very knowledgeable team and they are very nice too!
5.0 Rating
October 16th, 2015
Great Doctor
I have been a patient of Dr. Merritt for over 10 years, and cannot say enough good about her. She listens to her patients, diagnoses correctly, and will not stop until she gets to the bottom of a problem. I have always found she takes time with you, doesn't fill you with a lot of "pills" like some doctors do. She uses a lot of holistic treatment, and I for one LOVE that!! Too many chemicals being prescribed by other doctors instead of "treating" their patient.
5.0 Rating
April 3rd, 2014
The Best Physician To date!
Dr Merritt always listens attentively, takes the time necessary to diagnose any medical problem that I may have. Further, her role as a care giver precedes her, as she understands my pain issues and addresses them and they are needed. I know how lucky and blessed I am to have her as my primary care physician. I don't know what I would do with out her. She has been my Dr. for almost ten years now and my wifes for almost twenty years.
5.0 Rating
December 22nd, 2011
5.0 Rating
August 4th, 2010
Mom in Bay area
I have seen both Dr. Merritt, as well as many of her colleagues. It is rare that I like all of the doctors in a group, but I have no complaints with any of them. I find Dr. Merritt and her colleagues to be very professional. Yes, she does recommend vitamins. I have found that using her recommended vitamins results in a 90% reduction in migraines (as long as I do not forget to take them, or run out of them). Have all my symptoms gone away? No, but some I have not even addressed with her. My parents have also seen her. When my mother had a potentially very serious problem possibly involving kidney failure (she had been dealing with another specialist for about one month), I told my mother to go to Dr. Merritt early the next day and sit in the waiting room until she could see her. Although I thought one of the meds my mother had been prescribed was part of the problem, I certainly do not have a medical degree. My parents took my advice, Dr. Merritt saw her, even though they did not have an appointment. After a significant wait, due to the circumstances, Dr. Merritt told my mother exactly what I thought would be the correct treatment, discontinuation of the offending prescription and addition of NAC (N-Acetylcysteine). Some of Dr. Merritt's treatments may seem different. That is a good thing for those of us that want to get to the source of the problem, not just treat (mask) the symptoms. If that involves vitamins, minerals, supplements, foods, exercise, or something else, then that is fine with me. My ultimate goal is a cure or at least as much restoration of health as possible. I am not interested in glossing over the symptoms with more prescriptions, which may cause MORE side effects. By the way, she is one of the few doctors with not only a vast knowledge of the interactions of prescriptions, but also foods, supplements and herbs. She is also quite aware of environmental toxins and works with toxicologists in the area. That is a huge plus to me! I also have found her staff to be very nice. Is everything perfect? No, what is perfect in this world? I do wish I had found her 25 years sooner. Maybe I would not have suffered so much damage by other perhaps well meaning, but less informed doctors. I also like these doctors because they appreciate patients who act as their own advocates and who want to participate in their health treatment and outcome.
2.3 Rating
March 1st, 2010
You will rarely see Dr. Merritt...
After the initial visit I never saw Dr Merritt again in over 6 yrs. She delegates all patients to PDA's. You will be regularly urged to enter into her myriad of 'alternative' medicine ptograms, and will be urged to purchase products from her 'Wellness' store.Although the care from the PDAs is certainly acceptable at there level, it is apparent that Dr. Merritt is more an entrepreneur than a doctor. If the option exists, I highly recommend searching out another doctor fro your primary care.
Nearby Doctors

Dr. Dorothy Merritt is similar to the following 3 Doctors near Dickinson, TX.