Rate Now
Share Your Experience
Have you seen Dr. Douglas Becker?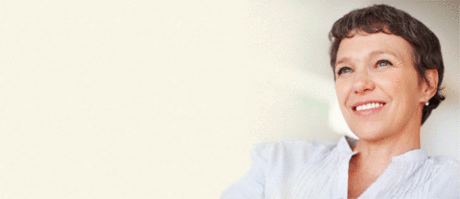 Fibromyalgia
Get the facts about fibromyalgia, including the symptoms and conditions that may be related to it.
38 Ratings with 22 Comments
5.0 Rating
September 19th, 2017
Outstanding surgeon and staff.
Dr. Becker corrected my rotator cuff on my right shoulder. This was my second rotator cuff procedure. This was much more complicated than my left shoulder. I reside in Dallas, Texas. I flew to Minneapolis and I am very happy with the results. Virtually pain free. Rapid recovery. Outstanding surgeon. Dr Douglas Becker is tops.
1.0 Rating
January 6th, 2017
My replaced hip is worse than before
2.0 Rating
September 27th, 2016
No help, ordered tests and shots that was didn't expect to work
My daughter went in to see Dr Becker. they were going to call me when they were ready for me. She walks and "done" and they never called me back. Then he ordered another x-ray, MRI and cortisone shot, but when she mentioned the shot was not helping his answer was "that he "wasn't surprised." Why did you order something you didn't expect to work. He insisted PT be in his office so he could stay on top of things, yet he is never there.
1.0 Rating
September 11th, 2016
Post Surgical Neuropathy
After having both of my knees replaced last year, I have been dealing with severe pain in both my feet and also my hands. I have been diagnosed with Post Surgical Neuropathy and have been taking Gabapentin and Tramadal, which has done little to relieve my pain. My quality of life is basically marginal. Before the surgery, I was a very active person. Now in my retirement years, I have nothing to look forward to, except sitting on the couch and using a walker or wheel chair to get around.
1.0 Rating
February 12th, 2016
Does not listen and arrogant
Not a good experience at all. Dr. Becker arrived 50 minutes late to start the appointment to evaluate my cervical pain. He was indifferent and condescending. His examination and questions were amateurish. He took very little notes and then ended the exam abruptly. He also ordered an unnecessary x-ray since the results of a recent x-ray and MRI's were available but he did not bother to review or consult them. His bed side manner is not comforting. He was dressed in a suit and carried himself more as a lawyer than a Doctor. I would steer clear of this Minneapolis Orthopedics office and especially Dr. Becker.
1.0 Rating
January 26th, 2016
Dr Becker did several of my shoulder surgeries. Initially I felt like he was very knowledgeable, but I realized he is just very arrogant. He does not listen, and even rolled his eyes when I was telling him how much pain I was in months after his procedure. My shoulder bone was sitting half way out of the socket. Since having him do my shoulder surgery I needed to have a replacement surgery. I never regained much motion back and probably never will. Was never told he cut my nerves and that is why my muscles don't work. I am young and this will affect me for the rest of my life. I would not recommend this doctor to anyone!!!
1.0 Rating
July 16th, 2015
Saw him for double knee pain, stated needed meniscus repair surgery - no other treatments recommended. Made it sound simple and back to work in two weeks. I did therapy for 4 months and am worse than before the surgery. Had a second opinion and was told I was had. Shouldn't have done the surgery with the rating of arthritis in my knees as the surgery "woke up" the arthritis. By the time of my second opinion appointment my legs were so swollen I could hardly walk. Looking at knee replacement surgery as the only solution. Rarely saw him, only could get appointments with his NP, therapy was dubious at best as I had to ask when she was going to help me with walking down stairs again - still can't do this. STEER CLEAR OF THIS GUY - SHOULD NOT BE ALLOWED TO PRACTICE MEDICINE.
5.0 Rating
March 31st, 2015
5.0 Rating
January 16th, 2015
Excellent
5.0 Rating
September 12th, 2014
Wonderful
1.0 Rating
December 26th, 2013
One stupid old doctor
2.3 Rating
October 20th, 2013
In it for the money