Rate Now
Share Your Experience
Have you seen Dr. Douglas Smith?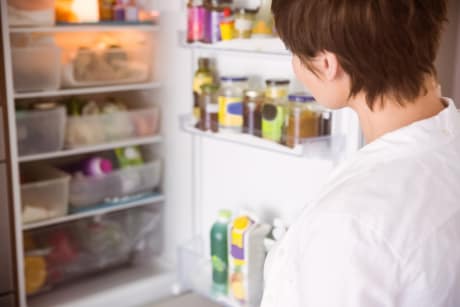 Binge Eating Disorder
Get the facts about binge eating disorder, including symptoms, causes and related conditions.
18 Ratings with 11 Comments
1.0 Rating
January 19th, 2017
Horrible
1.0 Rating
December 6th, 2015
Last visit to this doctor
Dr Smith is one of the rudest, if not the rudest, physicians I've ever come in contact with. I've visited him several times over the last few years and each time I return simply because he's easy to get in with if I need a quick visit. Every time I go he seems more condescending but this last time I went, I had a cold so he prescribed simple antibiotics, but when I had questions about another subject, he got annoyed that I was clearly taking up more of his time on a Friday, so he stood up, in the middle of my sentence, grabbed his folder, and muttered, "It's Friday afternoon at noon, I'm calling this" and literally walked out of the office. I have never felt so demeaned by a doctor, and will NOT be returning. Spend your copay elsewhere. He still gets his $110 per visit from insurance, but you may not get your answers.
5.0 Rating
November 8th, 2015
One of a kind!
Dr. Smith is an amazing doctor. He is the first physician I've ever had that actually sat with me on my first visit and had a conversation about my health and long term goals. I was genuinely stunned. It's obvious Dr. Smith loves what he does and cares about his patients. He is also one of the most humble doctors I've ever met. When having a hard conversation, it was done without judgement and with complete humility on his part. I kept asking myself, is he really a doctor!? His office staff is equally amazing. I recommend him to everyone and am so grateful i found him.
2.0 Rating
August 10th, 2015
Could be better
1.0 Rating
April 8th, 2015
5.0 Rating
March 2nd, 2015
A Great Doctor who Listens
I found Dr. Smith after having a very poor experience with another doctor. The previous doctor was rushed, did not listen to my concerns, and after the appointment left me to have several phone calls with front office staff that were frustrating. So, I wanted to find a doctor who took their time, listened to their patients, and was willing to actually talk to them and be involved rather than passing them on to the staff. Dr. Smith was exactly what I was looking for. After checking off some standard questions about medical history, we then had a real conversation about why I was there to see him and the best courses of action. He never spoke down to me like some doctors are known to do, was very personable, and took his time to explain the plan we would follow to address my needs. I highly recommend Dr. Smith and am thrilled to have found him.
2.3 Rating
February 16th, 2013
I had to find a new Family Doctor and being on Medicare, it was hard to find a doctor. When I called Dr. Smith's office, I was so glad to hear he accepted Medicare. Made an appointment to meet him. I was surprised as to how laid back he is. Guess I am from the old school as to how doctors should act and look. The girl at the desk is just the person making appointments and doing insurance paperwork. There doesn't seem to be a nurse there. I made an appointment to have blood work done. He just took the blood and we chatted for a few minutes and then sent me on my way. I realized when I got home, he hadn't even checked my blood pressure or taken my weight. All other doctor's I have gone to, they take the vitals before anything. According to the other reviews he seems very lax. Being a female, I don't like the idea the absence of a nurse.
5.0 Rating
June 5th, 2012
5.0 Rating
May 17th, 2012
Visiting Dr. Doug
5.0 Rating
January 3rd, 2011
1.0 Rating
November 6th, 2010
Inappropriate with family member
Dr. Smith made female family member get completely topless while administering an EKG. He had no nurse present. While leaning over the topless patient, he rubbed his crotch on her side. She felt very uncomfortable but did not say anything. He was completely unprofessional and no family members have returned to his office.