Rate Now
Share Your Experience
Have you seen Dr. Douglas Cunningham?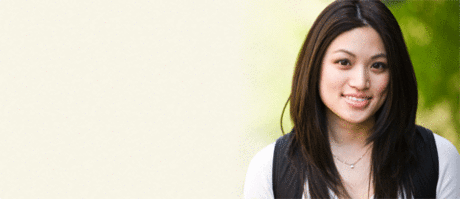 Birth Control
Get the facts about birth control so you can decide which type is right for you.
41 Ratings with 20 Comments
5.0 Rating
September 15th, 2017
Parent of patient
5.0 Rating
June 26th, 2017
One of the best Doctor's in Phoenix...
Dr.Cunningham is very professional and supportive. He is very passionate about his commitment to delivering exceptional patient care. He has superior leadership skills. Pubalo Family Medicine has a great administrative team and medical staff. He is very involved in the community and is president of the medical board. I was quite impressed with that. I'm a very diverse individual and everyone here does a magnificent job. Thank you for a fantastic visit.
5.0 Rating
June 24th, 2017
One of the best leader's in the medical field...
The medical organization has many admirable physicans such as Dr.Douglas Cunningham and his extensive trained team of medical professionals. Dr.Douglas Cunningham has several years of medical experience and always demonstrates leadership skills. They have continuously offered best in class medical care at a money saving rate. Their administration team is very talented and are a pleasure to work with. Pubalo Family Physicians is quite efficient and goes above and beyond. They continuously demonstrate their promise to improve the health of the patient. Thank you for a fantastic visit.
5.0 Rating
June 6th, 2017
One of the best...in the community
In the community where we live and work there are many choices for doctors. Recently I transfered over to Publo Family Physicians. Dr Cunningham is very passionate about his commitment to delivering exceptional healthcare. He demonstrates superior leadership skills. He is quite involved with the community. He is a member of the medical board and participates in many local events. Being a individual that also contributes to the homeless community and volunteers at a local organization, this establishment. Publo Family Physicians and their staff have a wonderful sense of humor. They are very affordable and Dr.Cunningham is very professional and supportive of diverse patients like myself. Thank you for a great visit.
1.0 Rating
July 29th, 2016
Bad Choice
They want you to see them every 3 months, healthy or not ? Sounds like a staff of Doctor"s,who just want you to help keep their pockets lined !!!!! I had a sever testicular infection, went to hospital, got the proper antibiotics, and a few day's pain medication. Swelling started to subside, but still very painful. Called My Doctor, for three day's more pain medicine. They said they couldn't me help,because they haven't seen me in over three mouths. They said I had to make an appointment, which was two weeks later, earliest time they could see me. Does this sound like a Doctor, you would like to have ?
1.0 Rating
July 14th, 2016
5.0 Rating
September 22nd, 2015
Best Family Practice is Pueblo FHC in Central Phoenix
I visited on trial, for regular FP was booked solid. I began to observe and found out quickly what goes on here. Great and fast moving medical care and I liked what I saw. My visit went well and I actually saw Dr Donald Cunningham that visit and I loved him, old school just like me. I changed my FP doctor immediately for the care I witness, the ability to do Labs in house, and just over all efficency. You get to know if this works for you very quickly and I've been going to the facility 10 yrs now and have had my chance to be with many of the DRs, the PA and the MA's , the Lab and some Special Testing Medical staff, what a great place this is. Cabs come and go, parking places become available quickly. I 've gone there on a lunch hour and still had time to get a sandwich at Subway. Now all visits are like that, but even one is a new experience. I want the Cunningham Drs and all their staff to know my family relies on them every month and some of us would not be here without them. I love the entire place. I love seeing the new faces who are chosen to come and do their learning too, so gentle and caring, good place to get your training, so you can expect success. I want to come here for my entire life. Thanks to them, there is one.
5.0 Rating
July 14th, 2015
5.0 Rating
March 17th, 2015
5.0 Rating
February 19th, 2015
5.0 Rating
January 24th, 2015