Rate Now
Share Your Experience
Have you seen Dr. Douglas Hansen?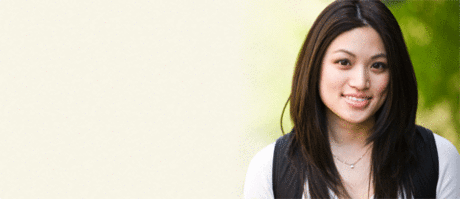 Birth Control
Get the facts about birth control so you can decide which type is right for you.
Quality Rating
Highly Satisfied
44 Ratings with 10 Comments
1.0 Rating
November 4th, 2016
Stay Away! Unfriendly Staff! Scheduling Mistakes.
1.0 Rating
August 30th, 2014
3.7 Rating
November 6th, 2012
Excellent
The best doctor I've been to, they really work hard to make an accurate diagnosis and follow up with you. Yes it is true, They do excessive tests during the physical that my insurance did not cover, however I was told by the receptionist that they would pay whatever the insurance company did not. To this date I have not received a bill for those excess tests.
1.0 Rating
July 11th, 2012
Does not care about me as a patient
I had a medical problem I was pretty concerned with, upon calling his office to schedule an appointment I was prompted to leave a message. It took me 3 days of calling to finally get an appointment. After all this the appointment they offered me was about 2 weeks out. I was not happy about waiting and expressed that I would like to see the Dr. sooner. Didn't help. I went to see Dr. Hansen after the nearly 2 weeks. He told me he recommended an MRI brain scan and they would set it up but it would take a few days. After a couple of weeks I sent an email to Dr. Hansen to let him know I was upset about the way I was being treated. I'm very concerned about my condition which was not getting better. I got a call several days later from the MRI facility. I had my MRI on a Friday morning. They facility told me the report would be to Dr. Hansen no later than Monday morning. Wednesday afternoon the following week I still had not heard from Dr. Hansen. I did not want to assume all was well so I called his office and was told "Dr. Hansen has not read the report yet". The report was there but just sitting. This was my brain scan for a possible tumor and he had not looked at it yet!! I was then told by the lady on the phone that I should go to the facility and get the MRI and report myself. I called the MRI facility and am going to pick it up myself in 2 hours. I am very nervous and not sure what I'll do if I don't understand the report but I have to know what it says. This is completely unprofessional. I will be changing Dr's. I would not refer anyone to this office or Dr. Hansen. I feel they are very unprofessional and uncaring. I still cannot believe they told me to go get my report on my brain scan myself.
5.0 Rating
June 19th, 2012
1.0 Rating
May 27th, 2012
Horriable
Horrible Doctor I'm 25 years old and went for a physical they forced me to take blood work which was billed to a random company out of Network. Now stuck with a bill from them and tons of bills from the Dr.s office. My physical is covered in full but the way they billed it they charged me a physical and a office visit fee because they "had" to talk to me about my cholesterol. So now my Ins. did not pay the physical because it was not "preventative" and the office staff told me we do things different here. They also billed me 100 dollars for a PPD test that i can get from ANYWHERE else for 15 dollars. Mind you never disclosing the billing policy's or fee structure! My doctor wanted me to take Lipitor for high cholesterol that is only because of moving and not eating as good. I'm 25yo nursing student and Paramedic and trying to tell me I need Lipitor is RIDICULOUS. Do Not go here they will lie and screw with your billing charging more than a reasonable amount along with Coding things wrong in order to defraud your insurance company, only to stick you with the bill when your INS. says no.
5.0 Rating
March 5th, 2012
White Coat Phobic Patient Not Afraid Of This Doctor
I am deathly afraid of doctors. I avoided going to the doctor and then I got a rare form of breast cancer (which many doctors misdiagnose and lose valuable treatment time.) Dr. Hansen was able to diagnose my disease immediately, refer me to the best resources and follow up in a kindly, helpful manner. Now, I would not go to any other primary care physician. He is really a superb doctor.
3.7 Rating
August 19th, 2011
Dr. Hansen is great...staff and their follow through, not so much.
We have been patients of Dr. Hansen's for about 3 years now. Our experience has been just fine with Dr. Hansen and the PA's/assitants at his office. Our problems revolve around the ability of his staff and/or system to refill prescriptions in a timely manner or at all. The staff doesn't seem to EVER get it right and it causes major problems. A few times it has taken over a week to get a simple prescription refilled/ordered. The staff doesn't seem to want to fix their issues. This has happened over a half dozen times over the past 1.5 years...and nothing has changed. It is a shame as Dr. Hansen is a good doctor, but we are taking our medical needs to another physician.
5.0 Rating
September 20th, 2010
Doctor Hansen is the best doctor I have ever known. He actually takes the time to listen to his patients and comes up with a treatment plan WITH you. He has great bedside manner, is very intelligent and professional. His entire staff is wonderful and they really treat you like a part of the altitude medicine family!
5.0 Rating
October 12th, 2009
One of the best!
I have been going to Dr. Hansen for a few years and have been very happy with his care. Everyone is courteous and professional. I like the fact that he has some alternative options, bringing traditional and holistic health together in one practice...I appreciate a Dr. who is open to talking about alternative treatments that don't always come out of a Med School textbook.
3.0 Rating
September 24th, 2017