Rate Now
Share Your Experience
Have you seen Dr. Douglas Henning?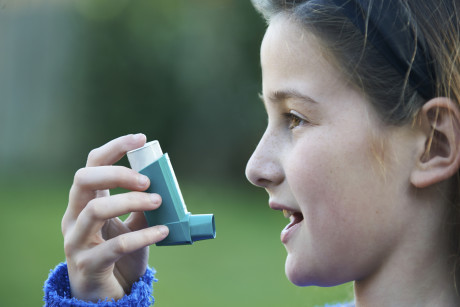 Childhood Asthma
Get the facts about childhood asthma, including the causes, symptoms and complications related to this condition.
17 Ratings with 8 Comments
4.0 Rating
March 10th, 2016
5.0 Rating
March 13th, 2015
5.0 Rating
February 28th, 2015
Great doctor!
1.0 Rating
September 4th, 2013
Finding a new dr ASAP
5.0 Rating
June 29th, 2013
Excellent Pediatrician and staff!!
Dr. Henning has been my 2 sons pediatrician for 8 years. My youngest son was diagnosed as asthmatic and I have NEVER had a problem getting him in to see Dr. Henning when I have a problem. His staff is absolutely wonderful , polite, professional and funny. He notes everything, which I like because I always have a full explanation of what was done and what I need to do, if I forget. Dr. Henning is good with my kids and they never dread going there...even if shots are involved. I would, and have, paid out of pocket to have Dr. Henning as my pediatrician and would recommend him to friends and family in a heartbeat.
1.0 Rating
May 6th, 2013
Has a great nurse but DR is a know it all
He is a very knowledgable pediatrician. He spends quite a long time with each patient. One of the reviews mentioned that he typed too much. He does seem to note everything that is said. What he says in the conversation that is anyway, very completely. Like a CYA thing. With having more than one child I have seen my share of peds. He is good at what he does and tries to explain in detail. Unfortunately he comes off as a opinionated know it all. REASON FOR THIS REVIEW. Recently my very young child ended up in the ER, on a Friday early afternoon and the attending ER DR wasn't able to get a hold of him. In fact he was given a rather " frivolous" excuse from his office as to why Henning wouldn't return the call personally and the ER was referred to an on call PA. The look on the ER DR's face was all I needed to see, not that he said anything to me directly. But I was in the room during the call back from Hennings office and over heard the ER DR say " does Dr Henning realize he has a child in the ER trama unit? " The injury was quite intense and my child ended up having over a three hour surgery to help correct it. We have a long road ahead of us including a plastic surgeon more than likely. I will be looking for a new pediatrician. My husband has been telling me to do this for a year now. But his nurse is just so sweet I was reluctant. I hope this helps. YES He knows his stuff and my children trust him but ...
Doctor's Response
I was on vacation outside the continental U.S. for 10 days in the Fall of 2012. At that time, my after-hours emergency calls were being taken by Pediatrician colleagues. However, I had a very experienced Family Practice PA seeing acute sick patients in my clinic during my regular office hours w/my regular nurse. Pages from the ER during office hrs are routinely routed with priority from receptionist to my nurse who, in this case, would have informed the ER physician that I was not available due to being on vacation & would have had the PA take the call. If the ER involved would have been the ER for the hospital I am on staff for, they were aware of my not being available for the dates involved & also had my coverage schedule. (Note that by Health System policy, our receptionists are only allowed to give a general "Dr. H is not available today" response & defer to the MD's nursing staff to give details after caller's ID is verified.) I can only conclude then that the closest ER for this family was an outside ER, &, unfortunately, the ER doctor didn't get an adequate enough explanation of my vacation absence & coverage arrangements from my office. This is most likely because the ER doctor declined speaking to my covering PA due to receiving too general a reason for my absence from the phone receptionists. If he had taken a transfer to my RN, he would have gotten the full explanation & my covering PA would have taken his call immediately upon being informed of it. We continue to work to improve our receptionists' training in this regard, but they do know to always transfer an ER doctor back to the office nurse of the requested physician, so they can get them out of the patient room to take the call. I am certainly glad that this child's acute injury was properly managed & appropriate follow-up was arranged by the primary surgeon. I apologize for any miscommunication by my office staff to the ER doctor.
SHOW
2.3 Rating
January 26th, 2012
Too much time typing
2.3 Rating
March 10th, 2011
Smarter than You and Anyone Else
I chose Dr. Henning because the majority of reviews I read were favorable, he was located close to home, and he has good credentials. Unfortunately, after repeated attempts to treat my child, he never managed to adequately treat the illness. This went on for weeks. I requested specialist referrals, but he always had something else in mind. Finally, I had to find a new doctor. I had completely lost faith. It is not that I don't think Dr. Henning is smart. I think he is, but I also perceive him as stubborn. There comes a point when a physician should say, "I've done everything I can. It's time to get a Specialist's opinion" and Dr. Henning is not that guy.
Doctor's Response
Given the above anonymous comment, I'll have to anwer in a general manner. I would encourage this parent to call my office & leave a message w/my nurse, so that I might review the chart to more accurately respond (w/o any identifying specifics,of course). In general, if a parent presents with a request for a specialty referral as the initial appointment for a problem that is new to me, I will often, of course, recommend management by myself as a 1st, &, usually, less costly choice. This is the function of a primary care doctor in general, & especially in this current climate of cost management by insurance companies. However, this assumes that I feel I can manage the problem identified. If not, I will not hesitate to refer to a specialist, even at the initial appt for the problem of concern. Otherwise, I cannot conceive of a situation when I would refuse to seek a specialist's opinion after 2-3 different therapeutic trials, assuming it was for the same problem & not a reoccurrence of the same problem after initial successful resolution of the 1st occurrence. "Stubbornness" never enters into my clinical decision-making, I assure you.
SHOW
1.0 Rating
January 15th, 2016
5.0 Rating
March 26th, 2015