Rate Now
Share Your Experience
Have you seen Dr. Douglas Heritage?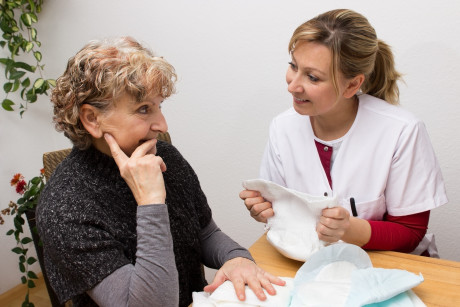 Urinary Incontinence
Learn about the symptoms and causes of urinary incontinence or urge incontinence.
10 Ratings with 6 Comments
1.0 Rating
March 3rd, 2015
I delivered my son at Potomac hospital in 1999. Dr heritage stood in for my delivery, as my Dr was out of town at the time I went into labor. I was 19 years old and I was terrified. I was not a bad kid, I did not come from and bad family, I was simply a young girl in a difficult situation. My phone stents had encouraged me to seek counseling at Catholuc charities and I did. I had a wonderful social worker, Erin, who helped me not only work through my emotions and stress, but also showed me what my options were regarding parenting. I ultimately chise to place my son for adoption. Because I was so young, I had to deal with day to day cruelty of people staring at me, voicing their opinions of me, and calling me horrific names. Dr Heritage was one of those people. Upon arriving to the hospital he came in took one look at me and told me I was way too young to be giving birth. Well obviously I knew that but being reminded while I was in labor was hardly the time for a lecture. His bedside manner was atrocious. Without even an introduction he shoved a plastic hook between my legs, broke my water and told me I should have had an abortion. I was horrified. Thank goodness my mother and father were there in the room to assure me that everything was going to be ok. After hours of intense labor I finally gave birth to a very healthy baby boy. The family that I had hand picked to raise my son had agreed with me and even signed paperwork asking the he be circumcised. Dr Heritage refused. He wanted nothing else to do with me or my child. Now, 15 years later I am still saddened and disturbed by his actions. After all I had done what was best for me and my child even though it wasn't easy and Dr Heritage had made it even more difficult. I urge anyone seeking a Dr to consider someone else. I truly hope my story will teach others so this does not happen to anyone else.
1.0 Rating
February 10th, 2012
Poor bedside manners and pays no attention to patient complains.
Dr Heritage helped deliver all my 3 kids. I had after-birth complications during each of the first 2 child births due to his negligence but I still went to him for the 3rd baby because I was so used to him and always hoped to get better service. I must say he does a good job during pregnancy but does very very poor postpartum services. My most horrible experience with him was after the c-section experience for my last baby. I knew something was not right with me right after I got home and started feeling sick in my tummy and with high fevers. The doctor insisted that I go to see my PCP anytime I called his office for being sick. Finally when he agreed to see me, I was so sick with infection (due to fluid abcess from the c-section) that I had to be rushed into the hospital for an emergency sugery to drain the excess water.Ladies I beleive we all know when something is not right with our bodies and many times we like doctors who will listen to their patients to diagnos them correctly.Please watch out for such doctors as they can harm you due to such negligence!
1.0 Rating
December 11th, 2010
I would definitely not recommend this doctor. I am currently pursuing a lawsuit against him. Horrible bedside manners, nurses do not like him, forced me into an induction and then a c-section. Did not manange my pain and refused to give me medication and later on my prescription. Severely bruised me and several months later, I am still bruised. Caused injury to my newborn because he was rough during the c-section. RUN!!!!
1.0 Rating
May 29th, 2009
My Friend recomend Dr Heritage, but I was really disapointed after 2 months of my first visit to his office, I had some complication on my pregnancy , I could not get hold of him , left so many messages he never reply to me or to the nurse,what kind of Doctor that will tell u : Sorry there is nothing I could do for you... That was so depressing for me , I will not recomand this Doctor to any pregnant woman .
5.0 Rating
March 4th, 2009
5.0 Rating
November 21st, 2008
5.0 Rating
August 16th, 2016
1.0 Rating
June 10th, 2016
1.0 Rating
July 11th, 2015
5.0 Rating
April 6th, 2015
Nearby Doctors

Dr. Douglas Heritage is similar to the following 3 Doctors near Woodbridge, VA.