Rate Now
Share Your Experience
Have you seen Dr. Douglas Pope?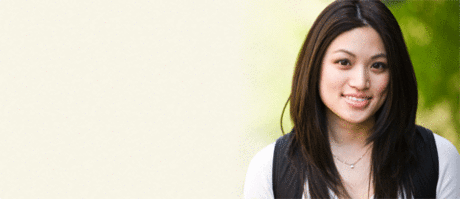 Birth Control
Get the facts about birth control so you can decide which type is right for you.
Quality Rating
Highly Satisfied
22 Ratings with 6 Comments
5.0 Rating
March 16th, 2016
Dr Pope has been my doctor for 10 years and I have never had any problems with him or his staff. He listens to my concerns and helps me get to the bottom of my problems. He is also very courteous and kind. His staff is very friendly and it feels like family everytime I visit the clinic. I would recommend Dr Pope to anyone.
1.0 Rating
March 2nd, 2016
Poor Diagnosis, No Follow Up, Uncaring
Dr. Pope initially didn't want to order tests for me and told me to just go to the Emergency Room. After my pain came back severely, I told him I wanted the imaging test. He ordered several tests for me. No explanation from the nurse who kept calling me back. On the last one, it is as though he gave up or couldn't care less. He kept pushing a diagnosis when all the tests showed that my problems were something else. When the tests showed him it was not what he thought the diagnosis was, he never mentioned the other issues that kept coming on the scans. Thankfully a medical professional at the hospital where the tests were taken directed me to the Patient Portal. There I found all my records showing an issue reported 3 times by the 3 different tests. When I called his office, the nurse kept telling me the tests showed no abdominal issues. I asked what else the tests found, she pulled my file and told me something completely different. When I asked whether there was going to be a follow up or a reference or recommendation, she said: "I'm not a doctor". I made a follow up appointment with him to discuss my results because he never did. And the scheduling lady was fighting me on it. His nurse told me that they prioritized appointments based on the sickest patient, when at the time, they had no idea what I had. At least that's what he told me on my one and only visit. Realizing, I wasn't going to get anywhere with Dr. Pope, I called a specialist, told her to ask for my records. Once the specialist did that, she gave me a next day appointment due to the seriousness of my condition. The only explanation I can have is that Dr. Pope and his staff had an issue they just couldn't get past. I kept asking myself: "Is it the color of my skin?". Honestly, I have seen this behavior so much since I moved to Nebraska. It wouldn't surprise. Nothing he did made any sense as a doctor and as a professional. His diagnosis was inaccurate and he did not want to see me. But he didn't provide me with any other recourse, not even a reference to a specialist. He had my records for 10 days from the first image test and he not only didn't provide anything, he didn't want to discuss them with me nor did he refer me to anyone who could have been helpful since it may not have been his area of expertise. I would not recommend him.
5.0 Rating
January 17th, 2011
Great doctor
5.0 Rating
November 20th, 2010
Dr. Pope
If you are looking for a reliable, trustworthy doctor who cares about his patients well fare Dr. Pope is the doctor your looking for.When he found an abnormal pap smear he was the one who helped me get a Cervical Cancer doctor,he was the one who let me know if I had cancer or not. When my husband had his Prostate checked Dr. Pope was again there helping us through all of that. Two years later he was again at our side when my husband was in the hospital sick and they found out he had Acute Promyelocytic Luekemia he checked on my husband everyday and he was there for my dad through his whole cancer treatment up to his death. So for me Dr. Pope is an excellent Doctor you couldn't ask for a more caring one.
5.0 Rating
September 9th, 2010
4.0 Rating
January 16th, 2017
3.0 Rating
December 28th, 2016
1.0 Rating
December 28th, 2016