Vitals cannot verify whether or not this professional is currently practicing. We recommend that you attempt to contact the provider to verify their status. Please email us at support@vitals.com if you have any additional information.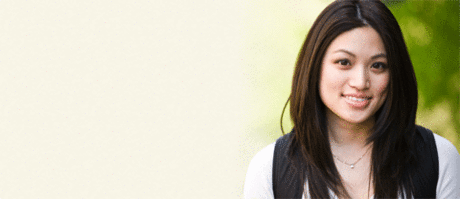 Birth Control
Get the facts about birth control so you can decide which type is right for you.
26 Ratings with 10 Comments
1.0 Rating
October 29th, 2015
In The Wrong Profession
This doctor was snarkie-distracted-and didn't seem to care if I was there or not. Infact he as much as said so when he recommended a colonoscopy and I hesitated. He said: "I realy don't care if you have one or not! " In as snotty a way as anyone possibly could. The entire short expereience was "weird" for lack of a better word. There are too many caring doctors out there so I would not recommend this guy to anyone.
1.0 Rating
May 3rd, 2015
Think About It
Thurman was not very helpful as he asked many irrelevant questions and was very distracted. He was not very patient oriented as he brushed off questions real-ted to my colonoscopy. Did not or colud not answer sedative, anesthetic, nurse qualification or capabilities involve. Removal of potential polyps whihc is very critical was not well answered or defined. The support staff came from another planet. Patietn interaction and description, time, and engagement with the patient needs serious improvement. People deserve to know what is going to happen, why, follow-ups, who is going to be involved, westernization used (critical t0 avoid serious infection), who does the sterilization, manufacturer of the endoscopy (Olympus, etc.), procedure details, timing, etc. People are no longer stupid. Person spend a lot of time, bexause the medical professional cannot be truanted...especially in Texas, since Texas has a constitutional amendment that completely portents physicians from legal action. The only state in the union, due to PAC of physicians. Accordingly, it pays to investigate your physician choice very carefully and to avoid Thurman and his notorious staff.
1.0 Rating
February 6th, 2013
5.0 Rating
November 21st, 2012
Great doctor...front desk staff is difficult!
I started seeing Dr Thurman after an extended stay in the hospital for ulcerative colitis. After 2 GI's that couldn't help me, he was a lifesaver- literally! He can seem a bit gruff when you first meet him (although I was in a lot of pain so it could have just been my drug meds talking!) but he really is nice and seems to care about his patients. He is a great GI and definitely seems to tackle medical issues head on. He always answered my questions before I could even ask them! His nursing staff and nurse practioner were wonderful- but the front desk staff was not quite as much of a joy to work with. Getting through on a phone call was always a 20-25 minute proces, and the wait time for an appt was generally anywhere from 40 minutes to an hour. But if you have a tough disease like Crohns or UC I think he is such a good dr that dealing with the front desk is worth it!
3.7 Rating
September 6th, 2012
I am recommending this doctor to my friends, family and acquaintances
Dr. Thurman and his staff took very good care of me and explained everything in detail to me and my husband. The only problem I had was getting his assistants to call me back. However, once my pharmacy messed up my shipment and they worked diligently to get my meds to me by a pharmaceutical rep to get me over the period need for my pharmacy to ship to me. So overall I appreciated their care and concern.
1.0 Rating
March 6th, 2012
I've yet to be seen actually by the doctor. I've been seen by a nurse practitioner & MANY office assistants. They aren't good on returning phone calls. Right now I view this doctor & staff as caring more about lining the pockets to pay for their facilities & move the cattle through. I'll be back after my first round of procedures.
2.3 Rating
February 1st, 2011
I wouldn't return to this physician
I am a physician myself, so when I chose a doctor to address my GI issues, I expected that he would take good care of me. I felt like Dr. Thurman spent more time asking me about the stability of my marriage and playing counselor (which is odd, as I have been happily married for several years). I felt almost as if he indicated that there must be an emotional reason for my GI distress rather than an organic cause. This was distressing to be dismissed in this manner. He seemed rushed and distracted during the appointment. In fact, when he walked in the room, I was lying down on the table because of my abdominal pain, and he actually asked me to "sit up," because he couldn't speak to me while I was lying down. Very odd bedside manner. I do not recommend this physician!
1.0 Rating
January 14th, 2010
Poor Bedside Manner
You have no bedside manner.You acted like you had better things to do, even texting during my wifes appointment. You need to talk to your patients and answer their questions. You may know all the terms that you use, but we don't. You make a good bit of money for what you do;its not easy for us to even pay the deductables. I have many good Doctors that take care of my heart problems and they all take the time to make sure I understand what they tell me.Your time maybe very valuable to you,but we pay plenty for your knowelege and you need to learn to share it. You can bet we won't be back or recomend you to anyone.And, I'm sure that when you read this, your only comment will be about my spelling or grammor.
5.0 Rating
July 27th, 2008
Great Doc
4.0 Rating
November 4th, 2016
5.0 Rating
October 11th, 2016
Nearby Doctors

Dr. Douglas Thurman is similar to the following 3 Doctors near Houston, TX.