Rate Now
Share Your Experience
Have you seen Dr. Earl Peeper?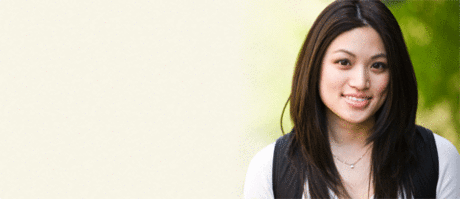 Birth Control
Get the facts about birth control so you can decide which type is right for you.
40 Ratings with 9 Comments
5.0 Rating
April 7th, 2017
1.0 Rating
March 23rd, 2016
1.0 Rating
September 17th, 2013
No No No
Dr. Peeper is usually an hour behind...even when you're the FIRST patient. I find this interesting as he spends NO time with his patients. I was about to have a full hysterectomy and he couldn't even sit down and talk to me. Just stood in the doorway like I was wasting his time. Not once post-hysterectomy did he listen to anything I had to say. No blood work was done to check hormone levels. Jut throws prescriptions at you. Often says stuff to you that does not pertain to your case, which makes you wonder about putting your health in his hands. The staff is rude. God forbid you have a question or sign in on the wrong side...they almost yell at you. Other patients are disrespectful of the "No Cell Phone" rule and have loud inappropriate conversations. This has been the case on every visit. The examine rooms are filthy. I am no longer a patient. I had enough!
3.7 Rating
February 25th, 2013
Best Practices
The folks in the main office are absolutely awesome. During the birthing process, the people their at the hospital talk gossip about the patients and the doctors. The hosiptal birthing area is at best sub-par. Now, Dr. Peeper when it comes to getting the job done is very business like, and gets the job done well. The only complaint I have is he never looked at my wifes chart 10 days after birth to know that she got Caesarean Birth, and told her that her vagianal examine looked great. My wife mentioned to him that she was in pain, and told him that maybe he needed to look at her stitches, only to see that it was horribly infected. Doc.....Come on man, the chart was right in front of you. I just wish maybe that you paid just a little more attention to these things. Aside from that, the office staff is great....need to work on your hospital crew, as they talk a lot of gossip about patients and the doctors. Just saying.
5.0 Rating
May 23rd, 2012
I love peeps
1.0 Rating
April 27th, 2010
Dr. Peepers
Dr. Peepers is a horrible OB/GYN. He is arrogant with his patients. Dr. Peepers delivered my baby a year ago and I suffered from a fluid collection th ...
2.3 Rating
November 28th, 2009
I didn't use him the second time around
I decided not to use Dr. Peeper the second time around because I was often seen by other doctor's during my scheduled appointments when he was not available. I am not very comfortable in the gynecologist office naturally so to be tossed between doctors was a nightmare.After delivery I beleive I saw him for 5 minutes the following day. The hospital stay was unpleasant as well but that had nothing to do with Dr. Peeper. If you are looking for someone who is caring and nurturing it is definitely not him and it is definitely not Touro!
5.0 Rating
April 7th, 2017
5.0 Rating
October 24th, 2016