Rate Now
Share Your Experience
Have you seen Dr. Edith Jones-Poland?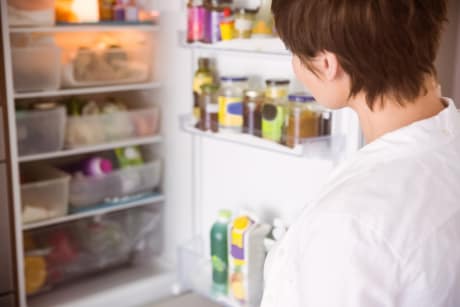 Binge Eating Disorder
Get the facts about binge eating disorder, including symptoms, causes and related conditions.
36 Ratings with 16 Comments
1.0 Rating
January 29th, 2016
Ghosted
1.0 Rating
September 30th, 2015
2.0 Rating
April 14th, 2015
Disgusted
After waiting an hour and a half, I was seen by her P.A. This was the 4th different P.A. In 4 consecutive visits in 18 months. There was no follow up and I did not feel respected by her. The last time I went, I was told to go to Urgent Care by her staff because she wasn't seeing patients "that day." Come to find out, she really had sold her practice! I was not given any advance notice to enable me to find another doctor of my choosing. Instead, 2 months later, my husband only, received a notice that her true passion was administration, so she is now in Administration with Desert Oasis Healthcare. Yes, you guessed it. She is in an administrative position over the very physician I was forced to have, with no advance notice. I find this most upsetting.
1.0 Rating
February 9th, 2015
POOR CARE
1.0 Rating
January 18th, 2015
Very Calloused and un caring
Never discussed series questions.Did not know the difference in medicines and really just did not seem to care. Never could diagnose a serious problem and just let you go.Hoping no one else has to deal with her and she looses her practice.
1.0 Rating
December 24th, 2014
VERY RISKY CARE
Like all the others say - you will never see the Dr. here, and the ever changing staff is highly questionable. I was given a thyroid prescription change that resulted in frightening cardiac symptoms. Despite lab work that was clearly marked abnormal (I found out later), I was told the labs were normal and dismissed. In fact, I had developed thyrotoxicosis. This was verified by 2 separate endocrinologists and the cause - the medication change. A simple Google search verified that all of my cardiac symptoms are specifically known to be negative and dangerous side effects of that medication, but the medical practitioners were CLUELESS. This office CONTINUES to state there was nothing wrong, despite this potentially lethal reaction and despite having the reports from at least one of the endocrinologists. It is unsafe to trust your health to this office. Proceed only at your own risk.
1.0 Rating
May 13th, 2014
A complete disappointment, incompetent
I would first like to caution anyone out there who is thinking of visiting this doctor's office. If you are not allowed to get an appt with Dr. Jones Poland herself, then don't bother. You would be taking your life in your hands. I had the pleasure of doing a cardiac followup with Juliet. Not only did she not know what she was doing but she didn't have the common sense to say so and tell me she would find out the answers I needed. I left feeling just hopeless about my health. She actually pulled out her cell phone and was googling for information that she should have already had or should have left the room to go and get. She had no idea what to tell me and did not try to reach out to a doctor to find out. The only thing done right was that I have a referral to a real doctor. I will no longer go to this office. I don't even think there is a doctor on site at all. Stephanie is no better. She takes it upon herself to counsel young people when it is none of her business and there is no real need. She doesn't listen. She only pays attention to you if you're a good looking male. She is rude. All in all, I started out with this office years ago and then you saw the doctor and she was awesome. If she doesn't want to run the office anymore just close it and stop putting people in danger by making them see incompetent PA's/NP's that are what they are because they couldn't pass the test!
1.0 Rating
January 2nd, 2014
What does Dr. Money-Grubber look like?
Like all the other reviews about this money-grubber, my husband was promised to see the doctor, but only saw the incompetent NP. He went for one lousy prescription refill for a medication he'd been on for years which was given, then capriciously cancelled without notice. $150 cash for absolutely nothing but grief. If Dr. Money-Grubber came up to me on the street and spit in my face I'd have no idea who she was. Quack, quack, quack.
1.0 Rating
August 15th, 2013
Scary Experience
My experience at this office has made me realize that my life is in jeopardy. There seems to be no doctor around and the nurses are unqualified. I will be going into the desert to see a real doctor next time. My diabetic medication was screwed up and the office manager was absolutely insane and unprofessional. Where does this doctor find these people. Hocus pocus medicine will not cure Type I Diabetes. Stop trying to sell holistic stuff and do medicine.
1.0 Rating
May 29th, 2013
Just Fraudulent..Enough Said
1.0 Rating
May 1st, 2013
Beyond Bad
The nurse practitioner Stephanie Roslonski was the worse NP I have ever experienced. She was distracted the entire time and did not pay attention. She misdiagnosed me and was not aware of my allergies. I called to talk to the doctor and she would not take my call. I want my co pay back. Stay away from this office you are better off treating yourself.
1.0 Rating
October 21st, 2011
Not enough care
Nearby Doctors

Dr. Edith Jones-Poland is similar to the following 3 Doctors near Palm Springs, CA.