Rate Now
Share Your Experience
Have you seen Dr. Eduard Docu?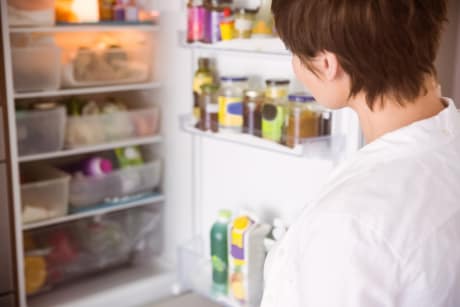 Binge Eating Disorder
Get the facts about binge eating disorder, including symptoms, causes and related conditions.
47 Ratings with 20 Comments
4.0 Rating
February 20th, 2017
Excellent
I went to see Dr. Docu on Friday for the 1st time and he was great. I was looking for a doctor who was familiar with chronic pain /fibromyalgia and I found the perfect 1. He is very smart and knowledgeable and patient. He took 30 minutes answering me and my husband's questions. He is having all kinds of blood work done as well as sending me to a rheumatologist, something none of my past doctors did. I highly recommend him.
5.0 Rating
August 13th, 2016
Patient
We appreciate the entire staff for their attentiveness to our overall wellbeing. They appears to "really" care (which is hard to find with any doctor now days) The wait is minimal the longest I've ever been waited15 minutes on VERY FEW OCCASIONS! I think it's obvious he and his staff genuinely care about the pts. Myself nor any of my family members have ever had a negative experience. At my prior doctors office I waited 1-2 hrs to be seen. Every one in the office knows our names. )Lastly, the staff is always smiling. And, that matters to our family. The costumer service is great MYSELF AND MY FAMILY'S DEFINITELY GET "SATISFACTION " EVERY VISIT...AND WE RECOMMEND EVERYONE WE KNOW TO DFM
1.0 Rating
June 24th, 2016
Horrible Liers
Anyone who wants to see a good Doctor should stay away from this office. They are not only rude, but I was discharged for drug screen that showed up false positive for methamphetamine which I have never seen or touched in my life. It was nasal spray, if they would have done blood test it would show that I'm right. I also showed positive for something that they prescribed me. WOW, I'd put my life in someone's hand that can't read what meds they put u on. Good Luck if you go there.
2.0 Rating
February 6th, 2016
Fed up
2.0 Rating
January 22nd, 2016
5.0 Rating
August 5th, 2015
Just do it.
5.0 Rating
April 2nd, 2015
Miss
I have been very happy with Dr. Docu and his staff. I especially have enjoyed seeing his nurse practitioner Judy when he is unavailable. She is super sweet and easy to talk to. She takes the time to listen. I also feel Dr. Docu takes the time to listen. He comes in to see you and sits down and does not seem to be rushing. He works to build a rapport with his patients. I feel my needs have been taken care of and I trust him and his staff. I am also glad he still sees his patients when they are admitted to the hospital. A lot of pcp's no longer see their patients in the hospital but they are seen by hospitalists. I am glad that if I am ever in the hospital Dr. Docu will have my back. He is someone who I know and trust.
5.0 Rating
March 13th, 2015
Great Doctor!
2.3 Rating
December 29th, 2014
1.0 Rating
August 16th, 2014
If you have time and money to burn this is the Dr. for you
Dr. Docu charged over $800 for labs that I did not want or need during a routine office visit. After questioning & asking for an adjustment they agreed and not only did they not adjust but sent the bill to a collector. I was warned initially by family members not to go to this practice but thought I knew better. They were right, would NOT recommend!
1.0 Rating
July 28th, 2014
Upset
Terrible terrible terrible I hate this place and their staff. Never been treated with such lack of respect. Incompetent group who don't know what there doing. The ladies up front are no smarter than my ten year old daughter. Highly discourage this office unless you have two hours to wait every time you want to get a prescription refilled
2.3 Rating
September 11th, 2012
After several visits over a year's time I finally walked out on the last one. The office staff are horrible. Every time I went everyone was new and just as unprofessional as the last ones. I talked to him about it and he lamented about how hard it is to get good help. Then I discovered it was trickling down from him. I went in with a horrible sinus infection. He gave me Zpac, which I told him does not ever work for me. A week later I was worse. I went back in and they tried to charge me another $60 co-pay, which he told them to do. They surprised me with this AFTER I waited over an hour (my normal wait time). I walked out, went to the clinic and was better in a few days. Guess someone else is going to be paying for his shiny little shoes and flashy suits.
Nearby Doctors

Dr. Eduard Docu is similar to the following 3 Doctors near Savannah, GA.