Rate Now
Share Your Experience
Have you seen Dr. Edward Barksdale Jr?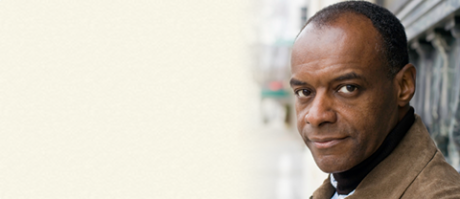 Colonoscopy
Get the facts about colonoscopy, including how and why it's done and doctors who perform the procedure.
Quality Rating
Highly Satisfied
22 Ratings with 11 Comments
5.0 Rating
January 7th, 2016
5.0 Rating
June 24th, 2013
BEST Pediatric Doctor EVER!!!
Dr. Barksdale is AMAZING! I Love him! My 4 year old had surgery & he was letting me know how everything was going every step of the way! He's very kind & compassionate. I would recommend Dr. Barksdale to anyone with the need for his speciality. He's wonderful with the kids & makes them feel very comfortable. My daughter was in for a procedure that she was to be released the same day of her surgery. I was very apprehensive of how she could & would deal with the pain. Dr. Barksdale made sure she was admitted overnight for observation to be sure everything would be ok & to prevent me from going home with her & having to return the same day/night with problems. I also have to say, he came to talk to me personally at least 5 times in our 1 day/night stay! He is just the greatest!
5.0 Rating
August 28th, 2012
Awesome Doc
5.0 Rating
September 1st, 2011
he was excellent him and his pediatric surgery team they follow up as necessary people often say that u get no rest while your in the hospital I didnt mind it at all because that showed that they cared and mad sure that if you had any questions they was there to answer I thank him Dr.Edward Barksdale and his excellent sugery staff......
5.0 Rating
July 7th, 2011
I have nothing but good things to say about Dr. Barksdale. He is patient and understanding. He likes to make sure that he has answered all your questions and makes himself available to you if you happen to have questions later. He an all around good person and seems to really care about his patients.
5.0 Rating
May 13th, 2011
I trust Dr. Barksdale
My son had a surgery 2 years ago and he is doing really well, thanks to the skilled, caring, kind doctor Dr. Barksdale is. He put our mind at ease the very first time we saw him and I knew I can trust my son's life in this man's hand. If he could look at any frantic mother (like I was) straight in the eyes and tell her that "your son will be ok", then you know you can trust him. My son is now 21 years old, no longer considered pediatric and I know I will have hard time finding another doctor like Dr. Barksdale. I recommend him to any parents who has a child needing surgery. You can trust him.
5.0 Rating
February 21st, 2011
Cynthia Buckley - Retired Kindergarten Teacher
Dr. Barksdale is, in my opinion, THE most caring doctor I have ever met.He diagnosed my son when he was a patient at Childrens Hosp in Pittsburgh.We didn't know Dr. Barksdale prior to my son being admitted through the ER.He is an extremely knowledgeable, professional,and caring individual.Besides being my son's surgeon, he was willing to go above and beyond to visit with one of my students who was a patient at Childrens and spent much time with the parents to help them understand the needs of their son.With heartfelt admiration, I think that Dr. Barksdale walks on water. Anyone who comes into contact with him isi n very good hands. He is a true gift to the profession of medicine.
5.0 Rating
April 5th, 2010
Dr. Barksdale is a gift from God!
5.0 Rating
February 17th, 2010
We would rate him higher than 4 stars if we could (:
We have been seeing Dr. Barksdale for over 5 years now. He has always been an outstanding doctor. Our son is very comfortable with him, as are we too. We never feel rushed during a visit and always feel listened to.My husband and I trust Dr. Barksdale and would recommend him to anyone without any doubt or hesitation. We cannot thank him enough for how much he has helped our son. He has been caring for him since the day he was born. Dr. Barksdale is always on top of his care. He relocated to Cleveland from Pittsburgh and we still follow up with him there because he's well worth traveling for.
5.0 Rating
April 10th, 2009
Dr. Barksdale recently performed major surgery to remove a large tumor from my grandson's chest. I have never met a more caring and attentive doctor. He was conciderate of the family's concerns and did everything he could to aleviate our fears. His caring nature reminds me of the doctors that made "House Calls" when I was a child. Our family is greatful to Dr. Barksdale and thank God every day for hom.
5.0 Rating
April 11th, 2017