Rate Now
Share Your Experience
Have you seen Dr. Edward Wade?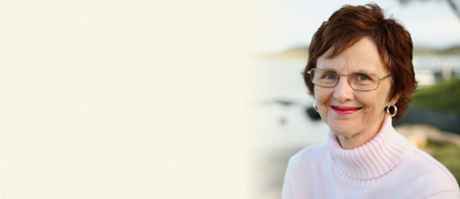 Diabetic Macular Edema
Get the facts about diabetic macular edema, including the different types and the doctors and specialists who treat it.
26 Ratings with 10 Comments
5.0 Rating
February 26th, 2016
NO More Cataracts!
5.0 Rating
April 18th, 2013
I recently had cataract surgery and Dr. Wade and his staff were wonderful. My regular eye doctor told me I had a cataract and he said he wanted me to go to the best cataract surgeon but he was in Houston (I live in The Woodlands) which is not an easy drive. My husband and I decided to go because I wanted the best. I was very nervous, but Dr. Wade made me feel very at ease about the surgery. I had a little problem with my first eye, but they took care of it immediately and since then my vision has been very good. I am 69 and I don't wear glasses any more, which is amazing to me since I've had to wear glasses since I was 8 or 9. Most of my friends have had cataract surgery, and they all wear glasses and they are jealous. I just tell them they went to the wrong surgeon. Thank you Dr. Wade.
3.7 Rating
May 7th, 2012
Restore patient
5.0 Rating
January 25th, 2012
Dr. Wade helped my mother....
1.0 Rating
August 21st, 2011
Horrible experience
It's a bazar there ! One resident come then other intern poke light in your eye . It's been literally 5 months since I had cataract surgery with IOL lens implant, having constant problem and on top of that Dr wade who did my surgery has no knowledge what's going on with my eye . When I complain about problems I am suffering day by day he calls it dramatic . He is one rude and arrogant doctor , my advice to patients pls do your home work first and have couple visits with him first before you put your precious eye into the hands of a butcher.
1.0 Rating
July 24th, 2011
Dr. Wade does not do follow ups on eye surgery himself--technicians do. He save $ this way. He also fee-splits with optometrists which is unethical. He pushes premium IOL and lensectomy--removing your lens even if you don't have cataracts! Makes lots of $ from gullible patients. Choose a different doctor.
5.0 Rating
July 22nd, 2011
The best Eye surgeon
My husbnd had both eyes operated on for cataracts within two weeks of each other because we were travelling out of the country. Dr. Wade and his very professional staff got us through the difficult and trying times and eased our concerns from the very beginning. He is a great surgeon. Now my mother-in-law who is over 90 yers old is having her second cataract surgery performed by Dr. Wade in about 2 weeks. Her eyesight is so much better already with just the first surgery. Again, Dr. Wade & his staff have been excellent at easing her concerns and caring for her. The only thing we were disappointed with is that the follow up visits are not with him, but are taken care of by a different doctor each office visit. Of course, we understand he is the surgeon and is kept extremely busy. I would still highly recommend him to be the top in his field.
3.7 Rating
February 8th, 2011
Dr Wade is an undoubted leader in clear lensectomy procedures. Prior to and during the procedure he kept me fully informed of what he was going to do. Procedure was fast, stress free and painless. Follow up is with my regular eye doctor and results are excellent. The only improvement I would like to see is more follow up from the Eye Center who, whilst they might be monitoring progress as reported to them by my regular eye doctor, have not been in contact since the second eye procedure.I would not hesitate to reccomend Dr Wade and his team for assessment and execution of this type of surgery .This review was typed without spectacles. I would have been unable to do this three weeks ago.
5.0 Rating
November 30th, 2010
5.0 Rating
October 29th, 2010
1.0 Rating
June 16th, 2017
2.0 Rating
June 16th, 2017